Picnics are back and whether you're enjoying one with a special someone you've missed so dearly or a group of your double-vaxxed besties, we've found some of the best places to get a gourmet picnic delivered to your door. Alternatively, or click-and-collect it before taking your picnic to any one of our incredible outdoor spaces.
You can also enlist help to have one set up for you to celebrate our emergence from lockdown and all those milestones we celebrated solo.
Need some location inspiration? Scroll to the end for plenty of great spots.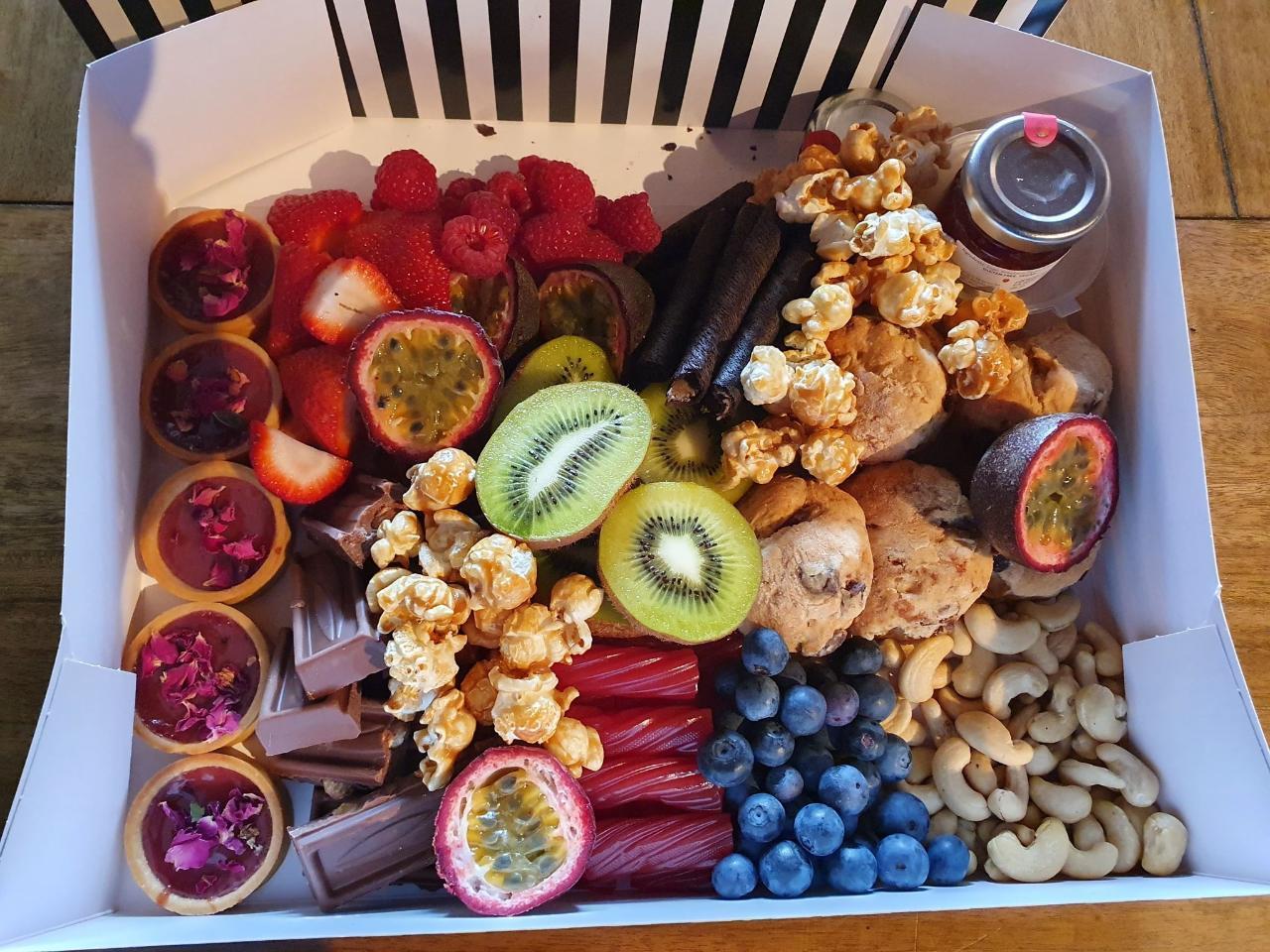 Delivered to your door:

The High Tea Mistress can organise the goods from an elegant high tea experience to a brunch box or an all-out grazing box crammed full of the good stuff. Order one for yourself or order to have them shipped to multiple locations for a virtual picnic with friends and family. The best bit? High Tea Mistress delivers anywhere from the Yarra Valley to Melbourne Metro, Macedon Ranges, Hepburn Shire, Mornington Peninsula and Geelong.
YV Hampers sources the produce and smallgoods in their picnic hampers from roughly 40 local suppliers in the Yarra Valley and surrounds, showcasing the finest and tastiest bites in the region. From afternoon team hampers with sweets and treat to perk up your afternoon to guy-approved picnics with local beers, spices and cheese. There are even packs dedicated entirely to chocolate (yes please!) as well as those with vegan and gluten-free dietary requirements. Truly the widest selection we've seen in a while, all easily delivered to your door.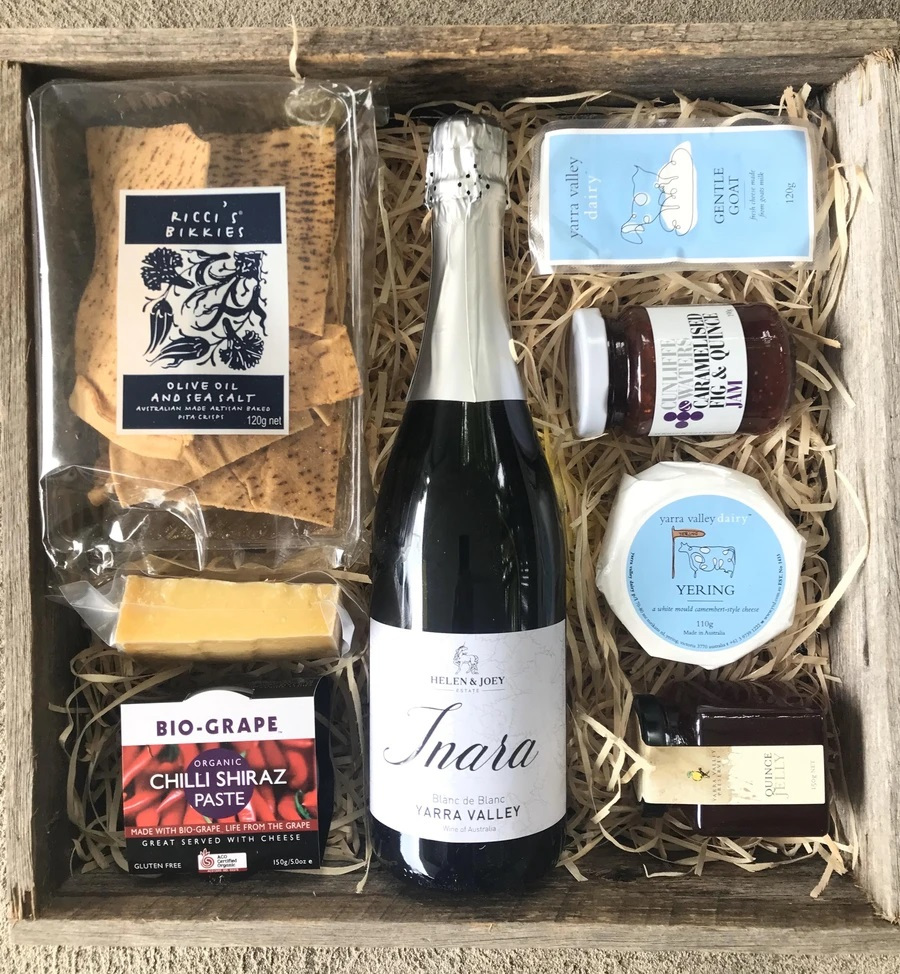 Home Delivery or Click & Collect:
If you've attended a high tea or bottomless brunch at Mary Eats Cake, you'll know just how delicious it is. Now you can order sweet or savoury boxes, gourmet boxes with champers as well as cheese, savoury pies, cupcakes and more. Order Mary's food boxes online and have them delivered or you can collect them in-store. Delivery is free for purchases over $150 and pick up available at their Montrose location from 9:30 to 1 pm, 7 days per week or until sold out.
Rochford Estate can put together gourmet hampers, delivered to any door on Melbourne Metro and Yarra Valley or collect from their shop on site. From chocolate, cheese and wine to their prized chardonnay, gin and a range of gourmet goods, you'll find the right selection for every taste.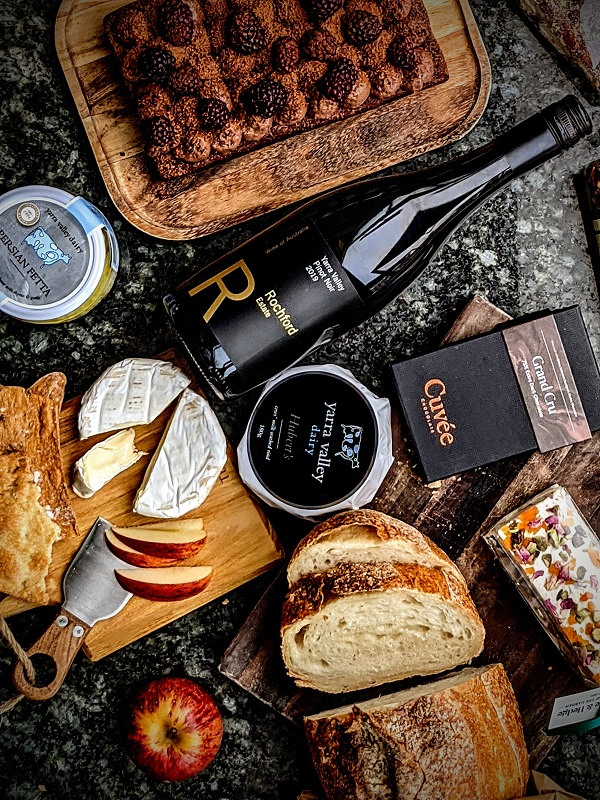 Yarra Valley Chocolaterie & Ice-creamery have the gourmet good packed into hampers suiting two or four people, 'choc' ed full of the sweets and savouries you'll love including charcuterie meats, cheeses, homemade dips, quiches and fruit. There's also a decadent selection of some of their most popular assorted sweet treats, perfect for a special morning or afternoon tea. Click & collect if you are within 15km or $5 delivery on weekends for those in 30min radius from the Chocolaterie if you spend more than $50. Order online here.

Yarra Valley Platter Co can deliver locally on Tuesday, Thursday & Saturday between 12:30 pm - 2 pm & 5:30 pm - 7 pm or you can collect your order from their Chirnside Park location on Wednesdays. They offer a huge range of grazing boxes that make perfect gifts but also suit everyone from sweet tooths to savoury lovers. Additionally, they can set up a picnic for your small group (more on that below).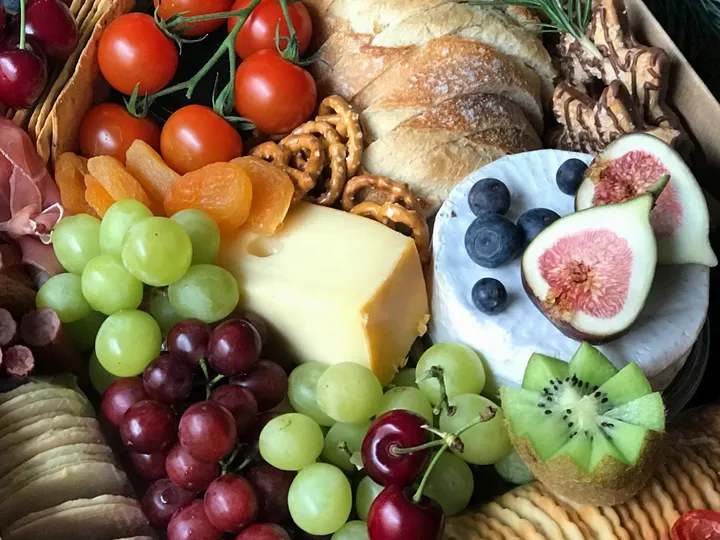 Click & Collect in the Yarra Valley

Live local to the Yarra Valley? Kellybrook Yarra Valley picnic packs are quite the gourmet haul and can be delivered to your door or collected from their cellar door and Include a bottle of Kellybrook wine of your choice, four additional cold drinks of your choice (Kelly Brothers cider, Riders beer, mineral water or apple juice), two Yarra Valley Dairy cheeses, two charcuterie packets (Proscuitto, sopressa or ham), a jar of Cunliffe and Waters preserves - your choice of pickles, relish or quince and fig jam, a packet Ricci's Bikkies pita crisps, a packet water thins, potato chips and extras such as olives, nuts and chocolate. Your picnic game has never been stronger.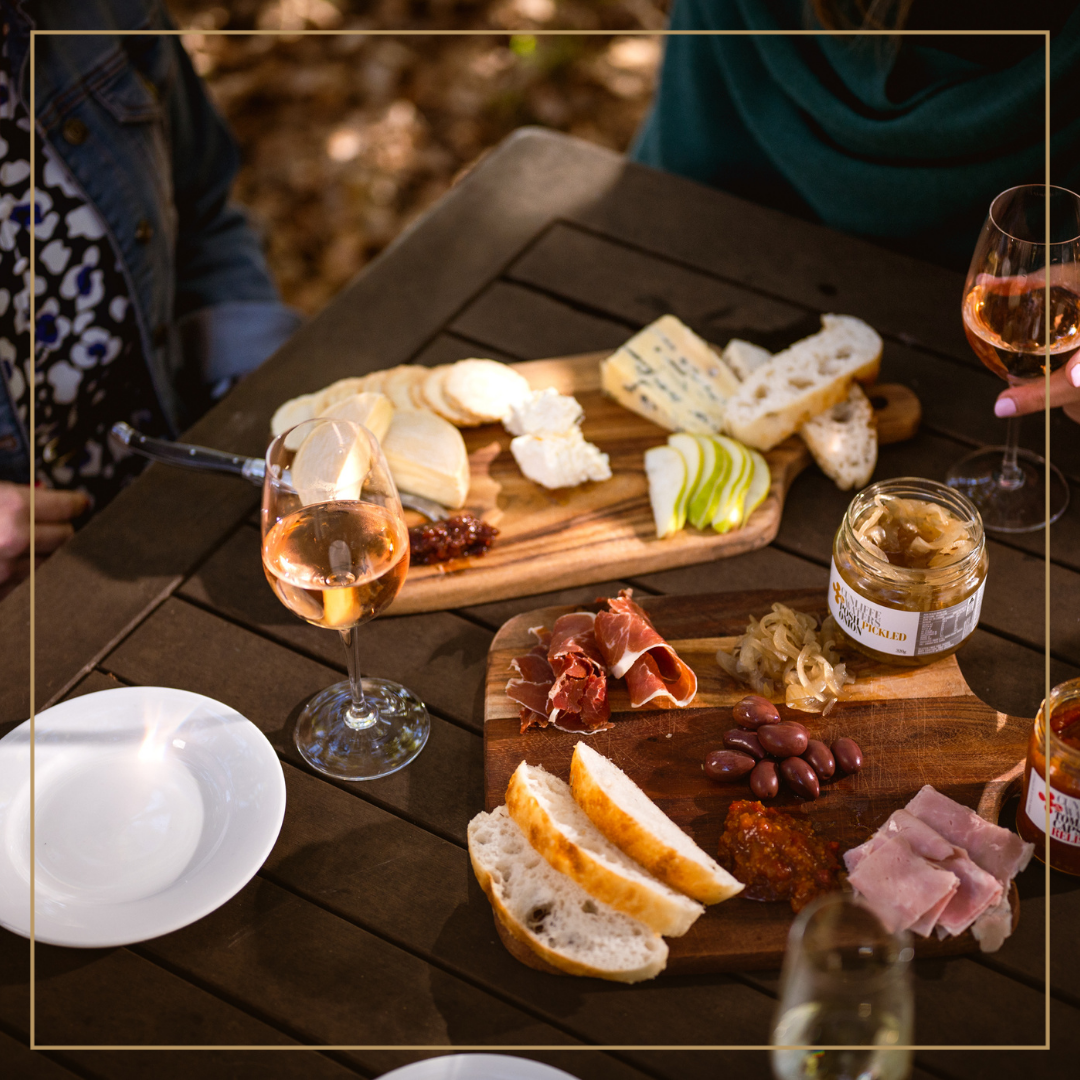 TarraWarra Estate has a picnic hamper that's sure to please. Chef Mark Ebbels has created a delicious selection of grazing food ready to be devoured in one of the beautiful parks in the region (or at home- we won't judge). TarraWarra's goodie basket is a generous serve for two people at $80 and includes everything from biscuits, bread and hummus, olives, chicken with beetroot, parsley and feta, sausage rolls cured meats, cheese, crispbread, apricot, dark chocolate cake and more.


With the days warming up and newfound freedoms are here, venture into one of our beautiful local spots including Emerald Lake Park and Nobelius Heritage Park. While you're there, pop in to see the famously friendly teams The General Food Store and Incy Winy who will help you pick out some delicious items to fill your picnic bag from their dietary friendly, seasonal menus.

To see what is available from their menus, head to their websites The General Food Store and Incy Wincy.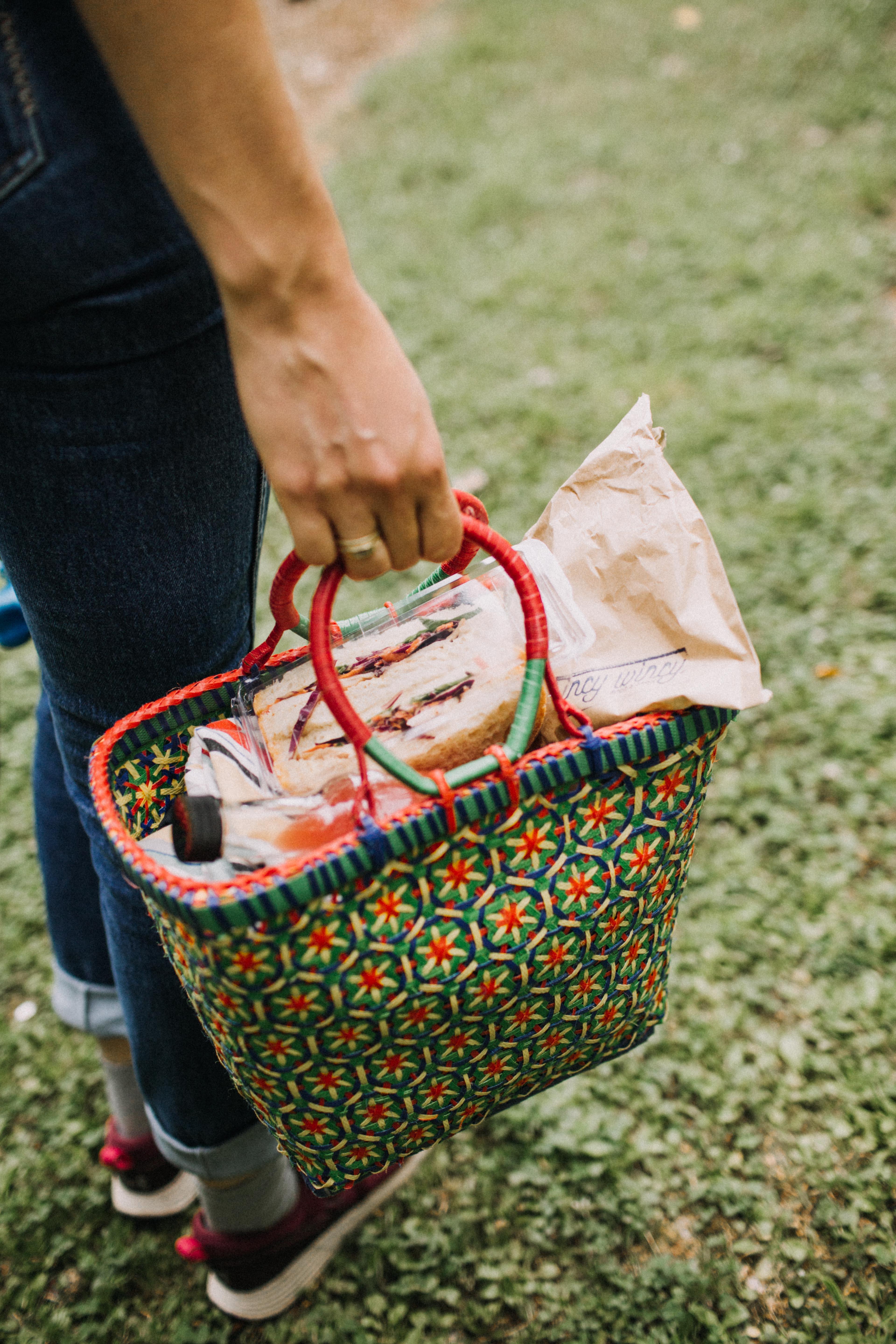 Pre-set and posh:
Lockdown's been hard. Missed celebrations, missed time with friends and family. These good folks are ready to set up your picnic at a location you choose (or let them suggest a spot.) All you need to do is turn up, indulge, socialise (remember that?) and catch up with those you've missed. They do the setup, pack down and washing up.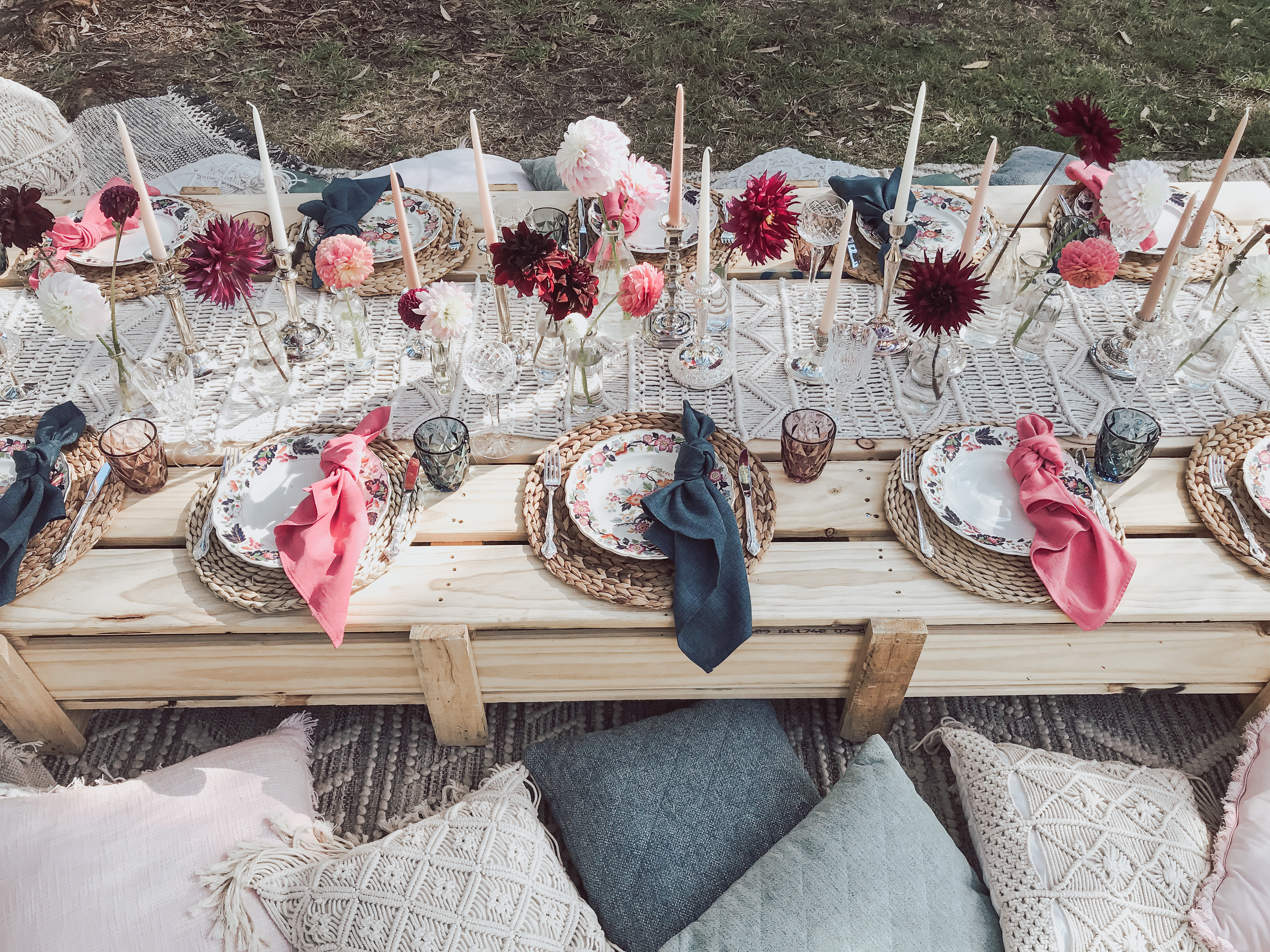 Wild Heart Events design and style stunning picnics, perfect for birthday celebrations,
long overdue catch-ups with family and friends, bridal or baby showers, proposals, elopements and weddings. They supply the picnic, tables, rugs, baskets, cushions, the whole shebang all the way through to the beautiful tableware, you just need to turn up, eat, drink and enjoy!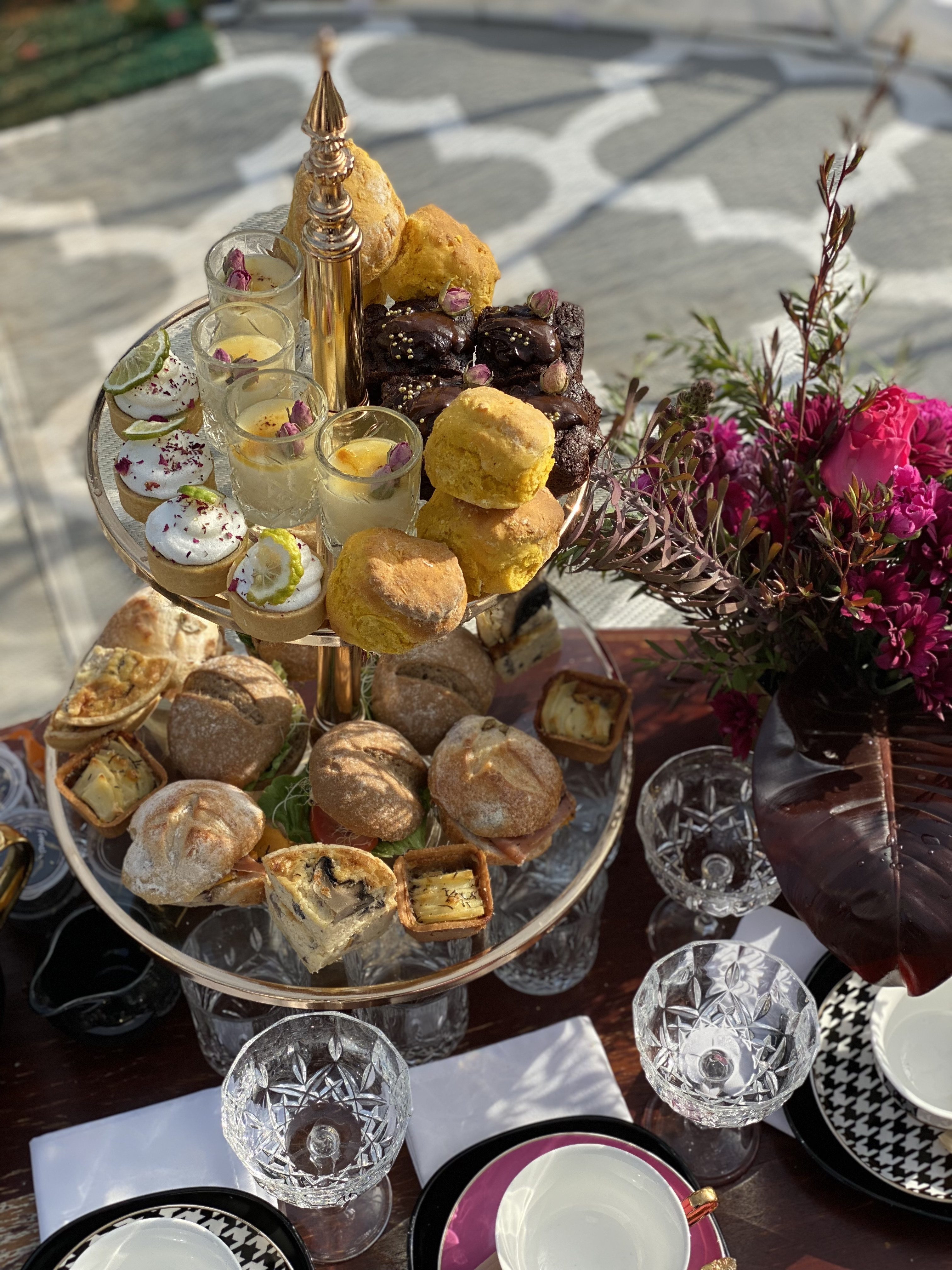 These posh picnic suppliers are everything we need right now to reconnect with our friends and family and enjoy the tastiest fare in the region. Pre-packed, pre-set and ready for an al fresco dining experience.

Check out Yarra Valley Platter Co, Just 4 Fun Party Hire and High Tea Mistress (pictured above) for some inspiration.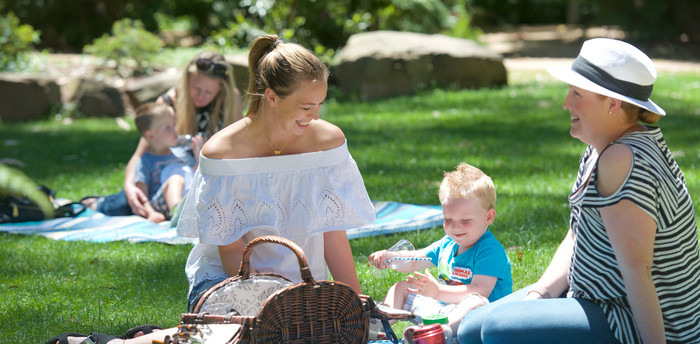 Make a day of it:
A full day in our region is a day very well spent. Bring the family and wander the beautiful bushland setting of Healesville Sanctuary, say hello to some furry friends and throw down your picnic rug for the perfect day out. Our friends at Sanctuary Harvest Cafe have done the hard work for you and created a delicious range of hampers to suit all tastes. Click here for more information on pre-ordering yours for your day out and don't forget to secure your ticket and enjoy the park while you're here.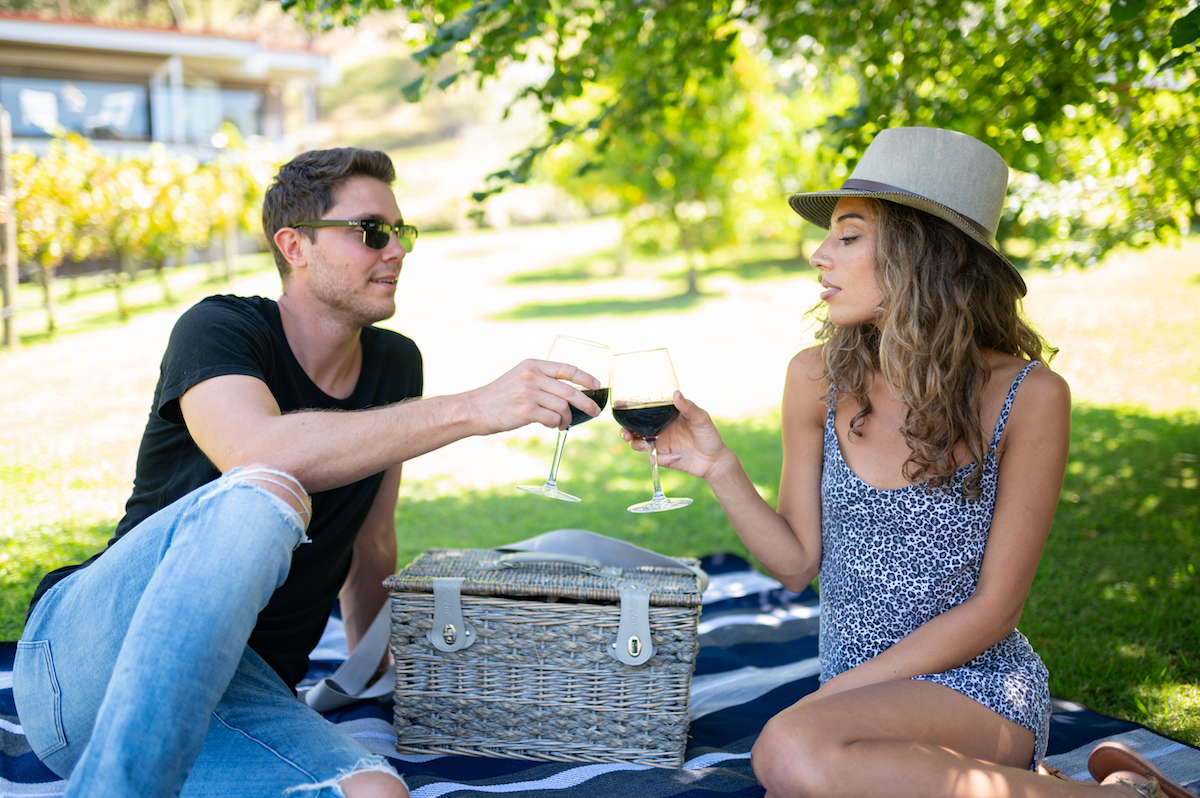 Make an overnight of it:

Want to make your outing last? Book a getaway at Araluen and add a delicious picnic basket to be
enjoyed either in the garden of the property or at one of many beautiful picnic spots in the Yarra Valley.
They've teamed up with local caterer, My Little Country Kitchen to supply flavoursome savoury and sweet treats featuring local produce.

Picnic experience includes sweet and savoury catering, accompanied by a bottle of local wine. Hire
of equipped picnic basket and blanket.