The Manningham region is the fringe destination that feels just minutes away, yet is a road trip to a new worldview.
Easily accessed via the Eastern Freeway (M3), take the Ringwood exit and turn left into Ringwood-Warrandyte Rd to start making your way to the riverside township of Warrandyte, home to some of the natural treats Manningham has to offer.
On the way, you will pass the Warran Glen Garden Centre and Café, which boasts a delicious café and nursery/gift shop that will have you returning again and again...promise!
Warrandyte is home to the delightful Stonehouse Gallery, and the shopping strip has several tasty cafes to replenish your bellies after a riverside stroll or cycles on one of the many trails that begin (or end – depending on your perspective!) here. Try the Yarra River Walk, which is just as its name suggests. The Manningham Art Gallery (in nearby Doncaster) is also a terrific destination for art lovers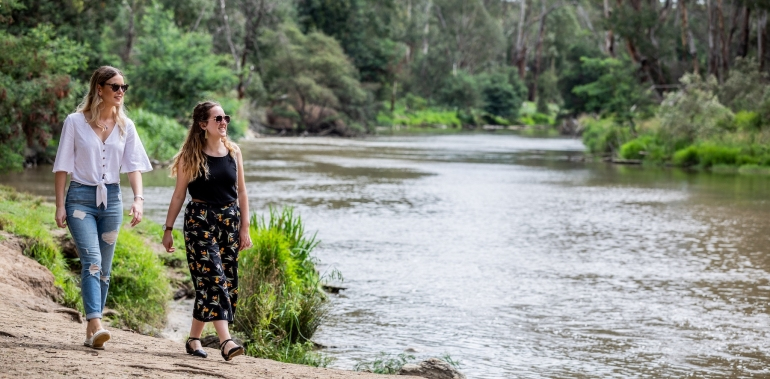 The must-not-miss place to visit is Rob Dolan Wines, in Warrandyte South, where the wine is about real people, with real character. They pride themselves on their real people approach to making great wine that reflects the delightful characteristics of the region with some fun along the way. (only 30 mins drive from CBD).
Right next door a visit to The Farm Yarra Valley is a step into a time past. The original Farmhouse is set on over 100 acres of rolling farmland and vineyard and is well worth a visit, with local producers making beer, wine and cheese on site and a seasonal menu featuring vegetables and herbs, from the onsite kitchen garden. This historic building is beautifully grand with wide verandas to watch the sunset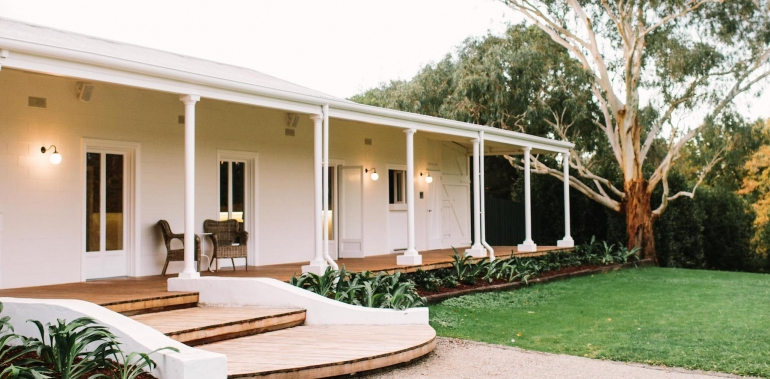 Close by is one of the region's finest cider makers. Kellybrook Winery in Wonga Park – a go-to for local family made cider and wine. Established in the 1970s by Yarra Valley wine pioneers, Darren and Farley Kelly, Kellybrook is one of the few wineries in the valley to still be owned and managed by the original family. Second generation brothers Phil and Gus are even passing on to the third generation. Drop in for a tasting of their award winning Kellybrook wines, Kelly Brothers ciders and Riders Brew Co beers. There's cheese too.
A drive around Manningham will show you many places where the city and the country blur their boundaries. Pockets of green space become rivers and parks that stretch out to the hills beyond where the eye can see. There is much to be said for this 'feet in both worlds' feeling ­and several vantage points where you can view the whole city skyline while standing firmly planted on native bushland.
Manningham includes the suburbs of Bulleen, Templestowe, Doncaster East, Warrandyte and Wonga Park and it's time well spent to follow the signs and major roads between these pretty towns keeping an eye out for something different. You may even Find Your Self stocking up on produce at roadside farm gates.

Towns along the way at: Bulleen, Templestowe, Doncaster East, Warrandyte and Wonga Park
Distance: approx. That's up to you
Time: First stop Warrandyte is approx 40 mins from Melbroune CBD
Terrain: Some main roads and freeways, all sealed, easy drive in farmland
Note: Keep an eye out for wildlife and farmgate produce stalls