Transport within the Yarra Valley has never been easier with the launch of Rick's Taxis, bringing a much-needed option for visitors exploring the enjoying the region without the stress of lengthy waits for ride-share services or having to designate a driver.

After launching Rick's Wine Tours in 2019 to showcase the best of the Yarra Valley's wineries, distilleries and the region's best-kept secrets, Rick's has expanded their services, launching Rick's Taxis.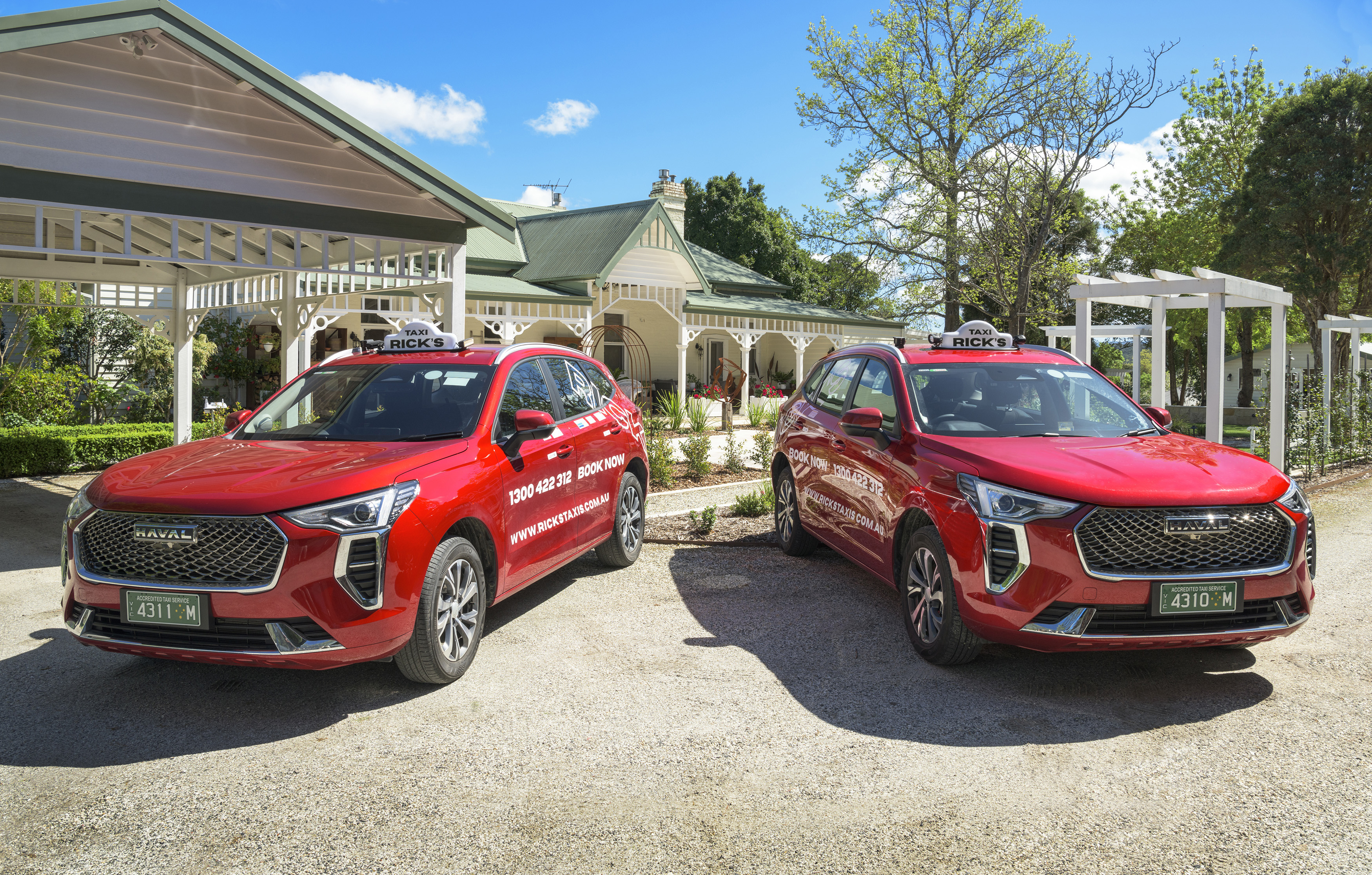 Offering transport and taxi services in the Yarra Valley 7 days a week, Rick's also offers transfers between local businesses such as Rochford Wines and a variety of accommodation providers to assist with transport following special events, such as concerts, weddings and more.

It's a needed and welcomed addition to the region, opening up options for locals and visitors, especially during evening hours. Bookings are taken from the Oiii app or via 1300 422 312.
Transport can be organised anytime from 6:00 am - 1:30 am with taxis on the road Sunday to Wednesday from 8:00 am - 9:00 pm, Thursdays from 8:00 am - 11:00 pm and Fridays and Saturdays from 8:00 am - 1:30 am.

Taxi and transport services can also be pre-booked outside these times.

"I am so passionate about the Yarra Valley, I love taking people around this incredibly beautiful area. After being involved in tours for many years, the number one thing I would hear from businesses was that transport was the main issue. The industry has been crying out for transport and I waited for someone else to do it. I decided now is the right time for that person to be me. I don't want this region to be held back anymore," says CEO of Rick's Group, Rick Creamer.
"I wanted people to be able to explore the beautiful Yarra Valley and more importantly get home safely to their accommodation or back into Melbourne," says Rick.
With more vehicles and drivers expected later in the year, Rick's Taxis and transport plans are making travelling around the Yarra Valley so much easier.