Bunjil Place Gallery will be opening its doors to art enthusiasts for Australia's favourite and most prestigious portrait display, the Archibald Prize. It's the only place to see it in Victoria and it opens on September 3rd running until the 16th of October.
The first stop on the Archibald Prize 2022 regional tour, the exquisite Bunjil Place Gallery will host the popular prize with 52 works on display between 3 September to 16 October.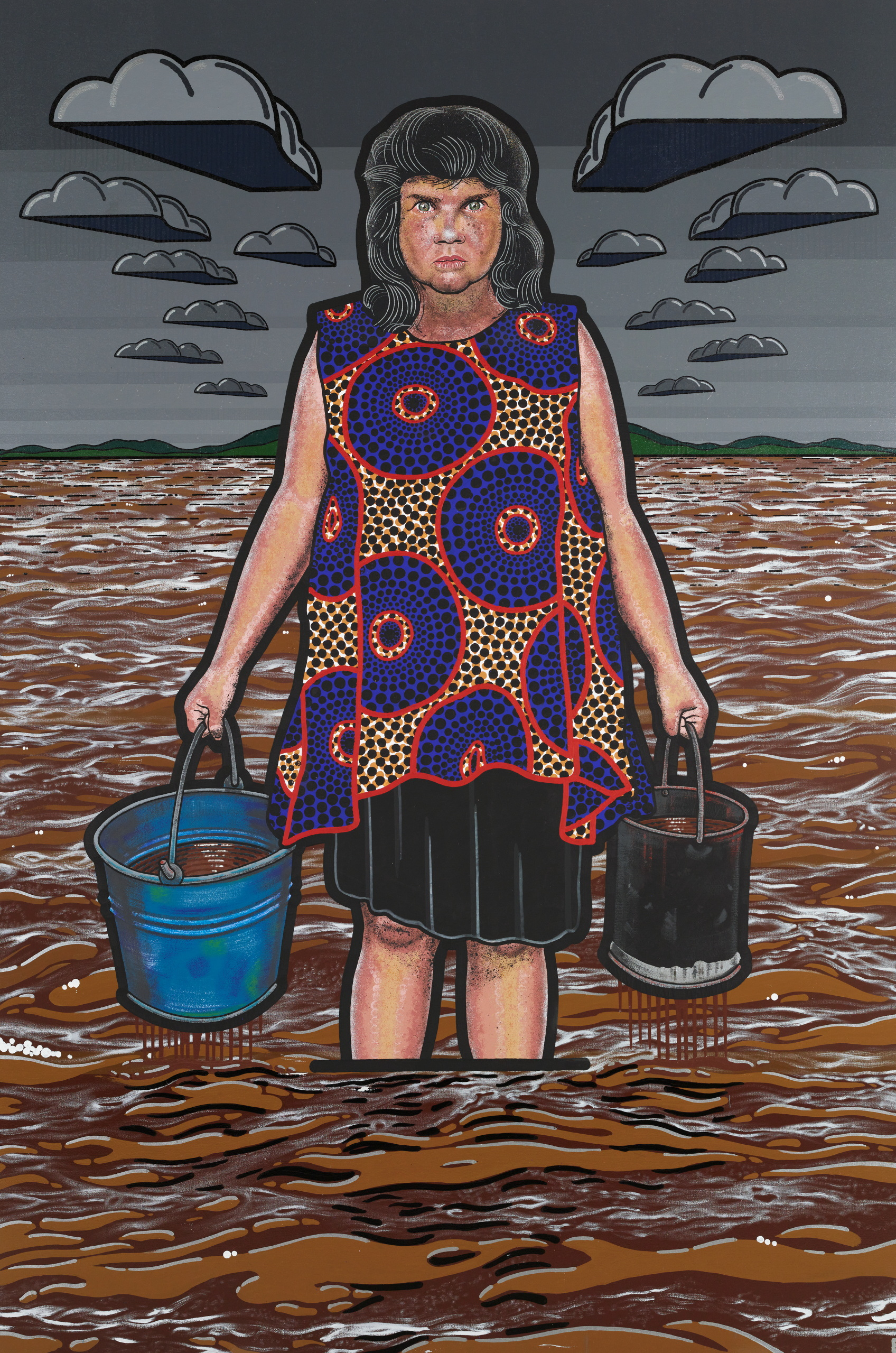 Above image credit: Blak Douglas Moby Dickens, synthetic polymer paint on linen 300 x 200 cm
Winner: Archibald Prize 2022

This exclusive Victorian event will bring tens of thousands of visitors to Narre Warren and surrounds to enjoy the works on display and the immersive program of events and art experiences in the stunning outdoor plaza space.
What to do at the exhibition:
An extraordinary day out or weekend adventure for art lovers, the Archibald Prize features a huge program of events including the Young Archie display, daytime and school holiday art-making workshops, a Robert Gordon High Tea celebrating the neighbouring pottery master, exclusive exhibition tours with bubbles or breakfast, tours in many languages and Auslan interpreted, and a very special Night Mode event with Beats and Eats for gallery-goers who like their portraits served with a side of live music and delicious food.
Now in its 101st year, the Archibald Prize is recognised as Australia's favourite and most significant art award with over 800 portraits judged by the trustees of the Art Gallery of NSW. Since 1921 the Archibald Prize has highlighted figures from all walks of life, from famous faces to local heroes, reflecting the stories of our times.
The display at Bunjil Place Gallery will feature the notable Packing Room Prize winner Claus Stangl with his portrait of director, writer, actor and producer Taika Waititi (pictured below) alongside 2022 Archibald Prize winner Blak Douglas with his portrait of Wiradjuri artist Karla Dickens, titled Moby Dickens (pictured above).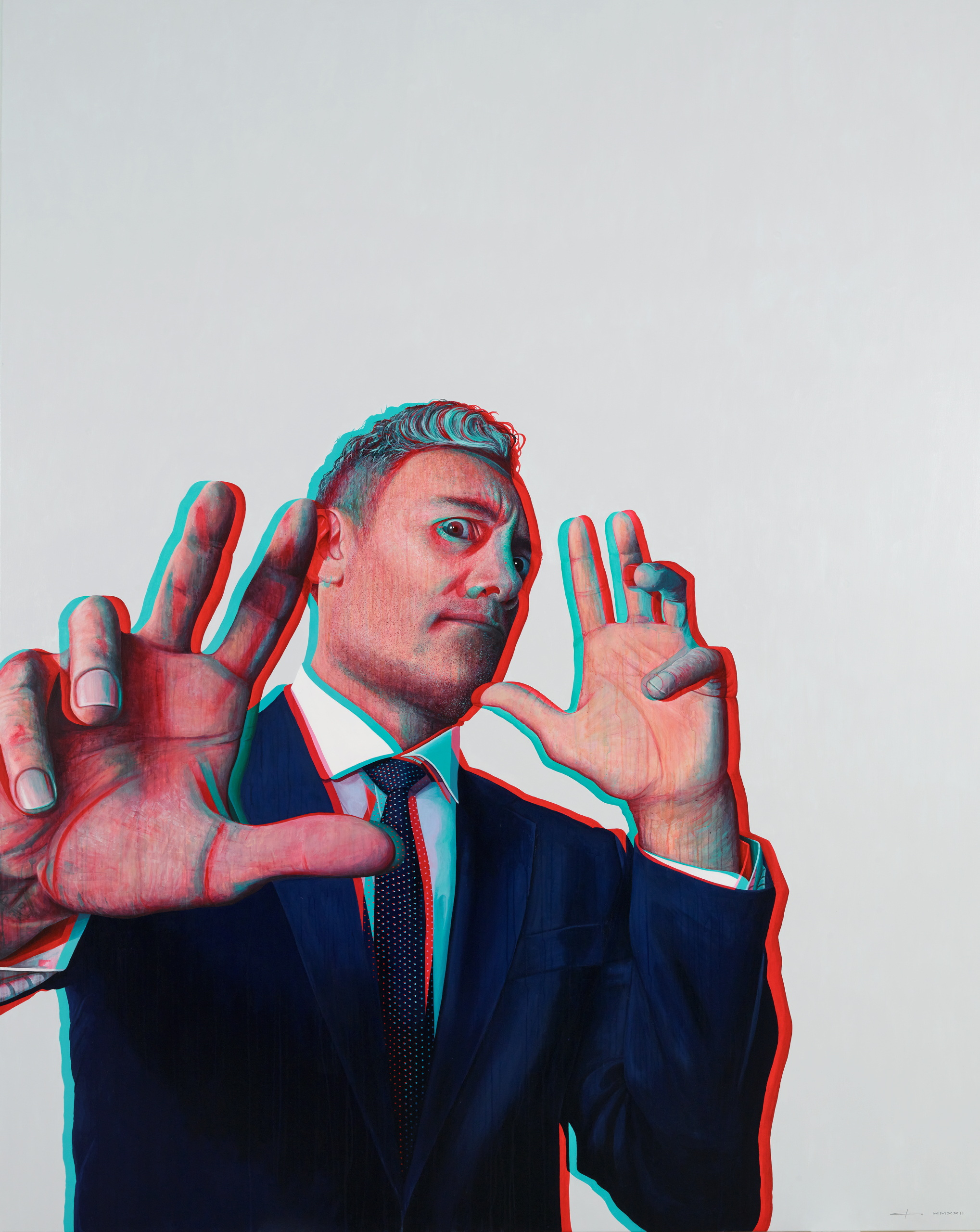 Above image credit: Claus Stangl Taika Waititi acrylic on canvas 245 x 195.1 cm
Winner: Packing Room Prize 2022
Bunjil Place is one of Victoria's newest cultural spaces and the City of Casey's treasured entertainment precinct. The name and striking architectural design of the space is inspired by Bunjil, the creator spirit of the Kulin nation, who takes the form of a Wedge-tailed eagle in ancestral narratives. The creation stories pass on important knowledge, cultural values and belief systems to later generations that merge traditions and practice responsibilities for looking after Country. Bunjil Place is a meeting hub for the cultural community featuring a uniquely designed outdoor plaza, library, theatre and the stunning Gallery in which the Archibald Prize 2022 will be displayed.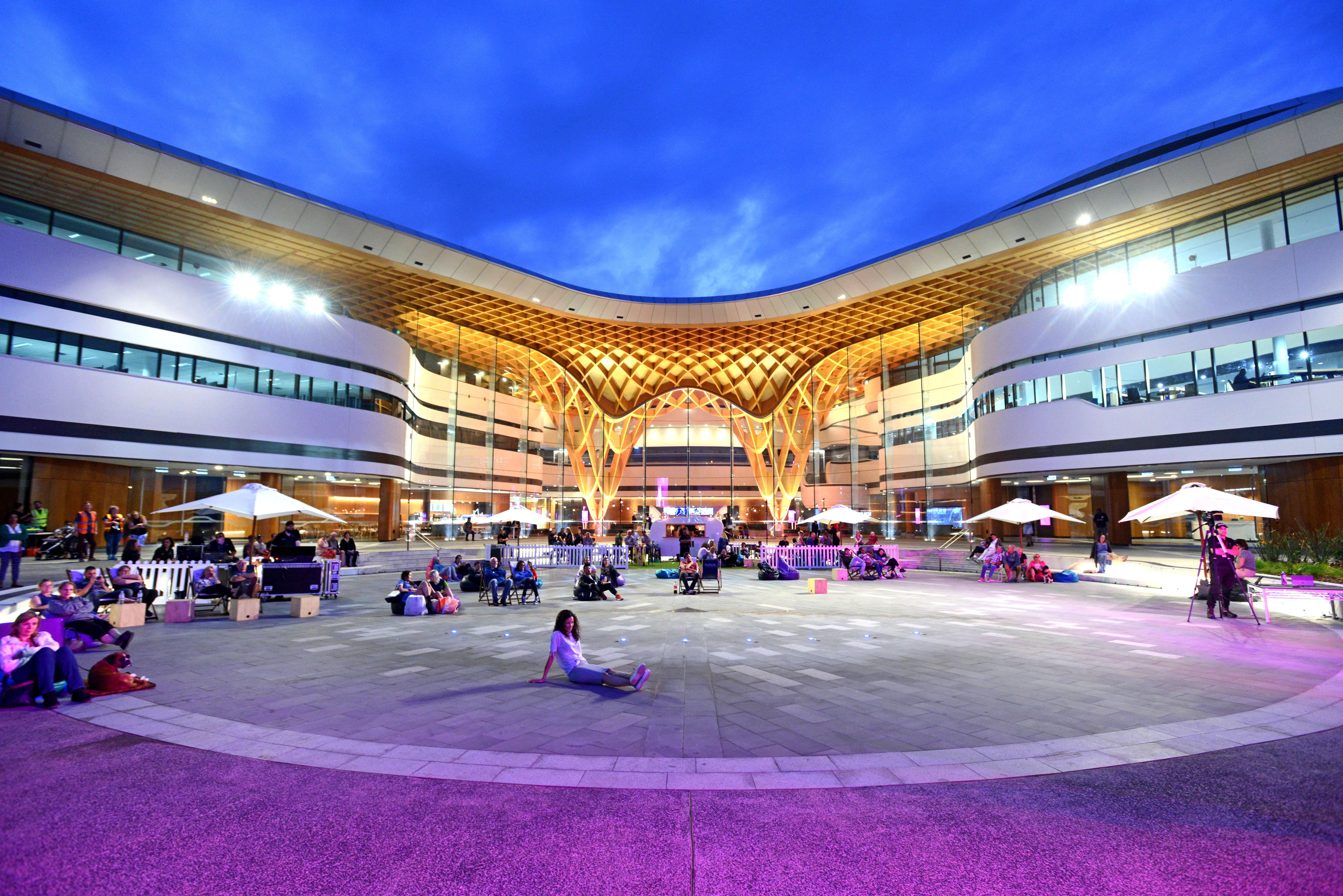 Above: Bunjil Place is the only place to experience this exciting exhibition in Victoria.

Bunjil Place Gallery director Georgia Cribb said, 'The Archibald Prize is one of the most prestigious arts awards in Australia and to have these works on display at Bunjil Place highlights our strength as a world-class gallery and entertainment precinct to draw art lovers to this region.

'I can't wait to experience portraits by some of my favourite and well-respected artists on the walls here at Bunjil Place Gallery. The Archibald Prize is always a snapshot of the Australian people, and this year brings together self-portraits that provide a glimpse of the artists internal worlds alongside those that celebrate leading figures who are making this country a better and more equitable place to be.

'Audiences will be in for a treat and are encouraged to book ahead and plan their Archibald Prize adventure with talks, workshops and creative experiences around the exhibition as well as great food on offer,' she said.

The Archibald Prize 2022 will be on display at Bunjil Place Gallery, 2 Patrick Northeast Drive, Narre Warren from 3 September to 16 October 2022.

Tickets are available now. To book your spot to experience Australia's most prestigious art prize click here.

The Archibald Prize 2022 is presented by the Art Gallery of NSW and represents Australia's oldest and most prestigious art award to be shown exclusively in Victoria at Bunjil Place.

The Archibald Prize is an Art Gallery of New South Wales Touring Exhibition. Presented by ANZ.