People may be unfamiliar with the term DOC (Denomination of Origin Protected) but it's something to look out for with Italian produce as it tells you it is of the highest standard and from a specific and controlled geographic area. There's a sense of pride inbuilt in this system and a recognition that regional and seasonal variations influence the taste, quality, variety and availability of produce across so many categories.
Here at Greenstone Vineyard, we have handpicked a selection of DOC Italian cheeses primarily from the northern part of Italy that resonate with our wines and it's a heavenly connection. You can taste the passion of the cheesemaker in the cheese. It's a craft that is honoured and kept alive by small producers who focus on traditional methods and high quality ingredients.
Italians particularly do sheep's milk cheeses well so we've included them on our Italian tasting plate. They are sharp and articulate, full of personality and gusto! Any chance I have to indulge in a gorgeous gorgonzola, or a truffle infused pecorino or a black ash buttery pecorino is an opportunity to celebrate. These cheeses pair perfectly with our Greenstone Sangiovese and Pinot Grigio! Cheese and wine are inseparable for a reason.
We will be showcasing:
Pecorino, Il Forteto, Truffle, Cacio di Bosco – a truffle infused memorable cheese that is delicate and sweet
Pecorino, ReNero, Il Forteto – a black ashed cheese that utilises an old peasant technique of applying ashes to the rind with olive oil to extend shelf life
Blue, Invernizzi, Gorgonzola, Dolce – a creamy textured two curd gorgonzola with a sweeter tone.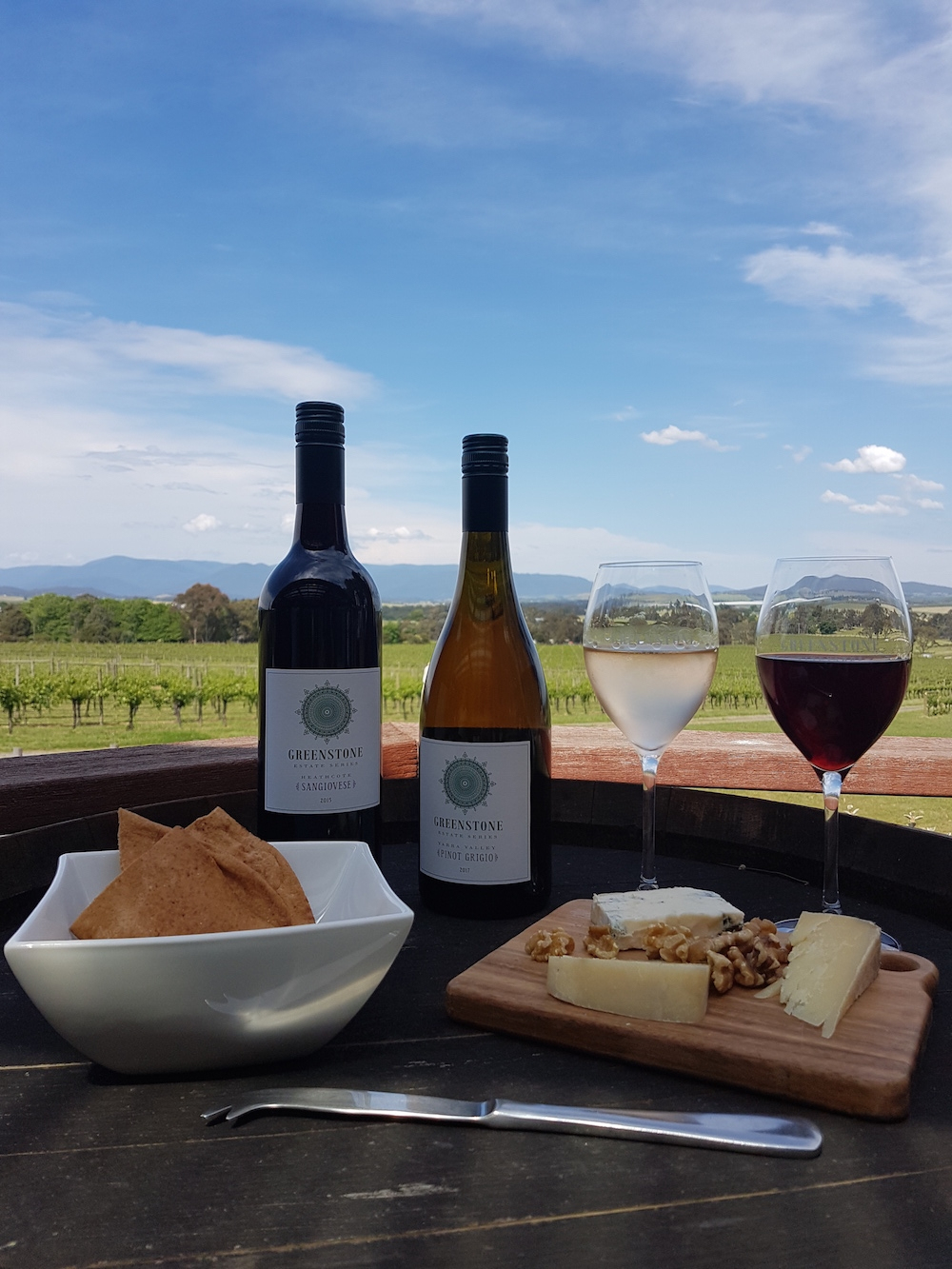 Indulge in two glasses of wine, and our special three cheese tasting plate with crackers (add optional olives and salumeri for a small additional charge). Take home our 'Perfect Pair' wines – our Sangiovese and our Pinot Grigio – at our special Greenstone Vineyard ­& Ciao Yarra Valley Ciao festival price and enjoy. Sempre insieme – together forever.