The Mt Evelyn region is perfect for the outdoorsy and adventurous as well as the gourmet foodie.
The village of Mount Evelyn is centred around a vibrant street flanked by ancient trees including the spectacular listed Illawara Flame Tree, famous for its bright red bell-shaped flowers which cover the tree when it's leafless.
In the village, you'll find picnic facilities, cafes, and historical points of interest including the old railway platform with amazing views of Mt Dandenong, mosaics and unique hand-painted totems.
Bird enthusiasts flock to Mount Evelyn as it's home to more than 60 varieties of birds including the endangered Powerful Owl and bushwalkers are often found along the Olinda Creek where it's not uncommon to spot wildlife species such as wallabies, echidnas, platypus and turtles.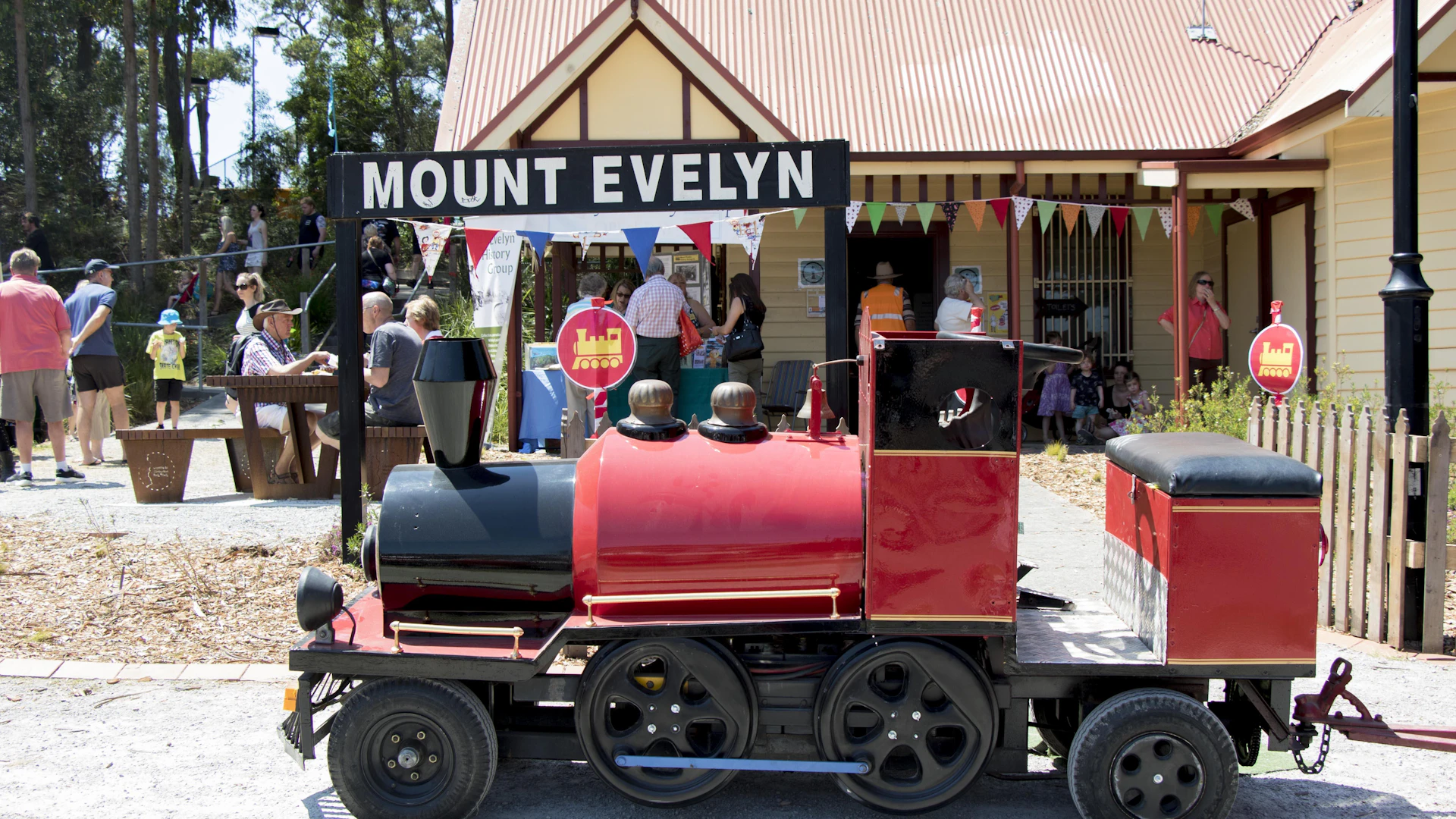 Here you can jump on The Warburton Rail Trail which attracts hikers, cyclists and horse riders or take to any of the other tracks and trails around Mount Evelyn suiting all levels of fitness and abilities. Most are also wheelchair and pram accessible.
Food and wine lovers come here to enjoy the range of wineries and eateries including an award-winning bakery, restaurants and a gourmet cake cafe.