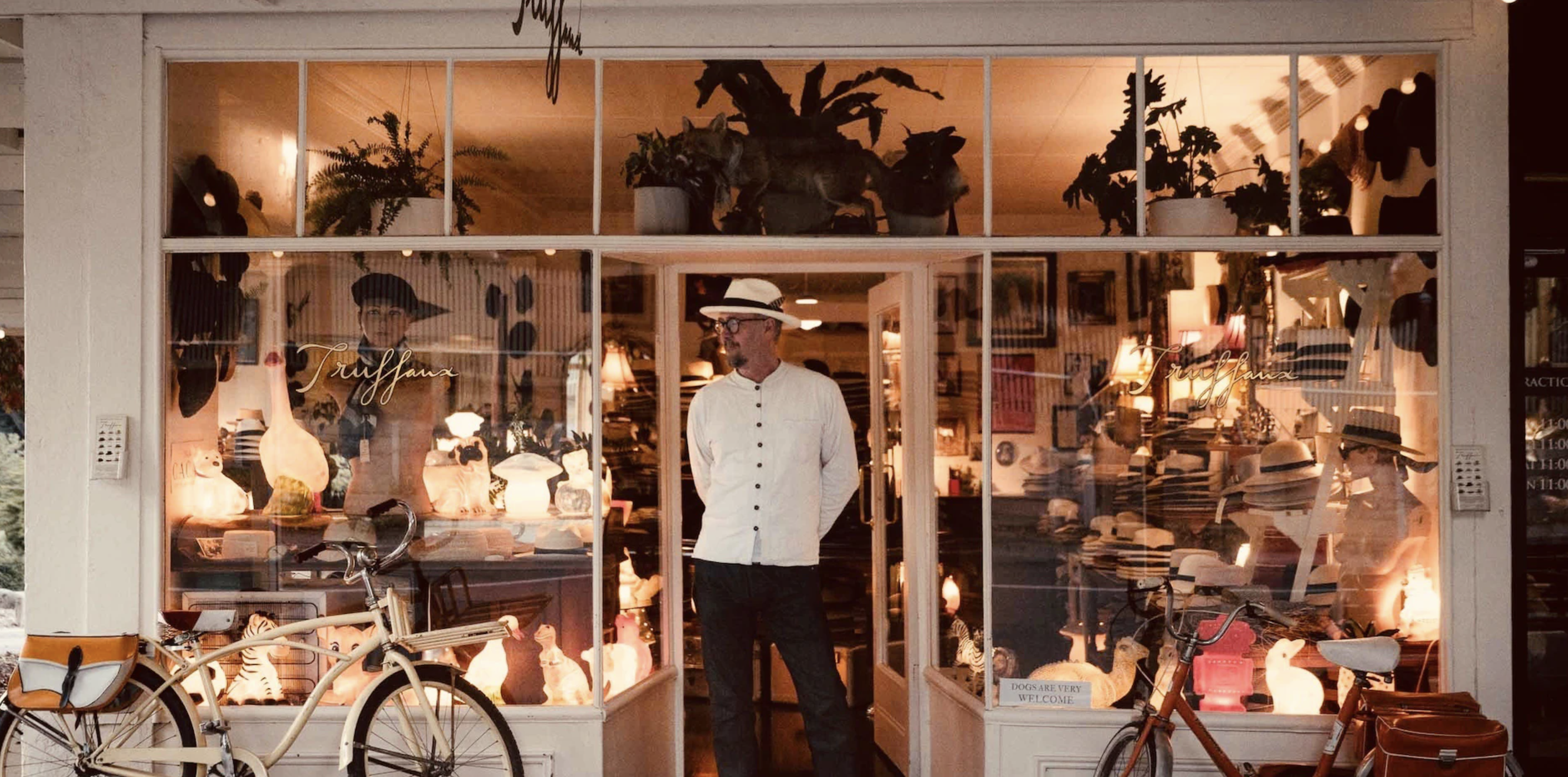 Truffaux Hatmakers are an internationally renowned hat shop with a deep love for Panama hats, fedoras, felts, caps, berets, scarves and quirky night lights. A mecca for hat lovers, nestled in the beautiful Dandenong Ranges. Hand-crafted hats from across the Earth, expertly fitted by true professionals who know their trade. Hat steaming, repairs and advice flow through us.
Manufacturing their iconic Panama hats in Ecuador and distributing them worldwide from Olinda. They also carry the finest hats from Stetson, Brixton, Billy Bones, Borsalino, Mucros and Thomas Cook. Having built stores in Hawaii, France and Japan, they have returned home to their mountain forest, to raise their family and love everyone.
If you want a truly unique experience, pop in and check them out.