Shaking off the cliched caravan park image, Big4 Yarra Valley Park Lane in Healesville has officially launched their unique tram accommodation- two converted 1930s Melbourne trams equipped to sleep eight in ultimate comfort.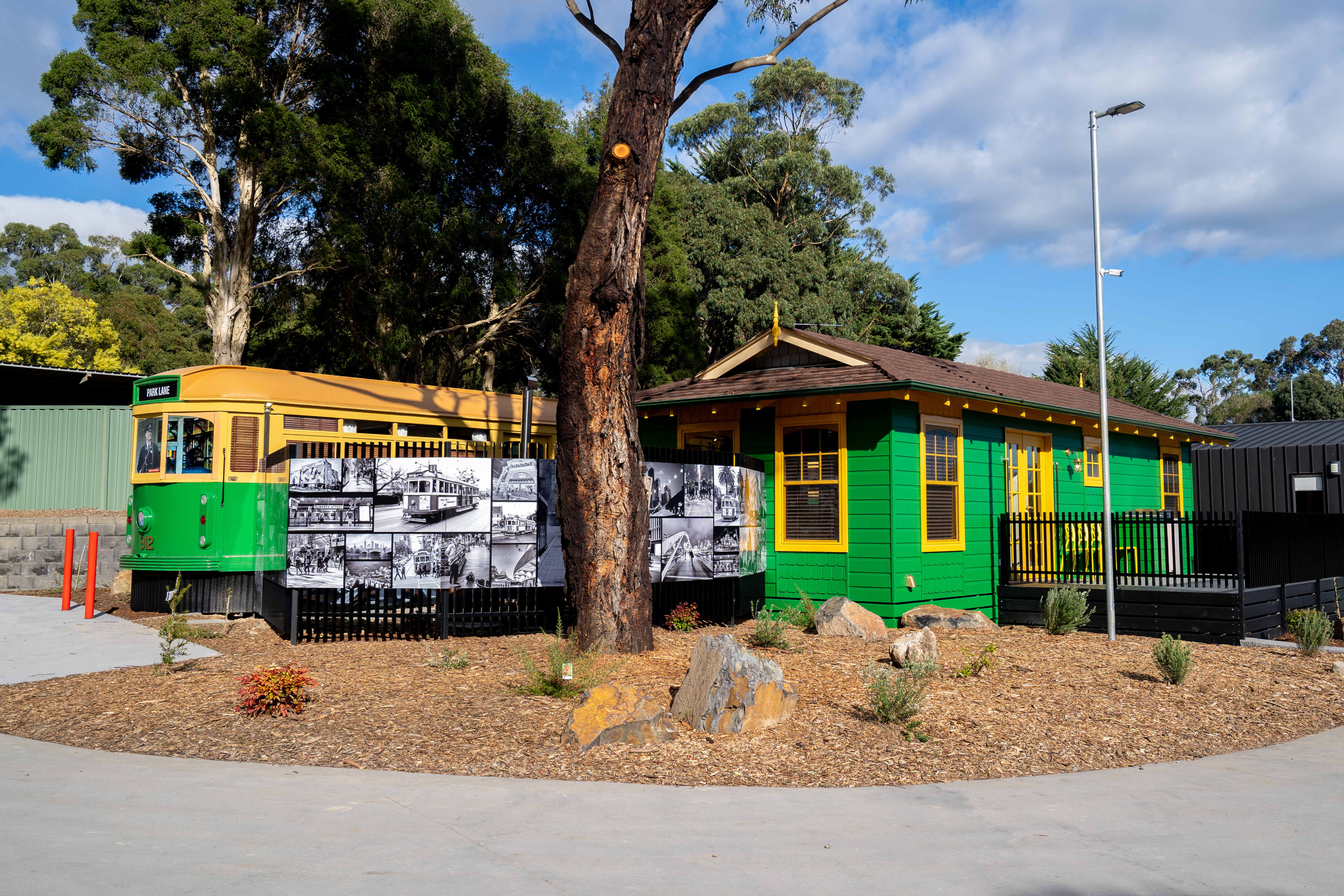 Memories of jumping pillows and basic BBQs may monopolise the thinking when many Aussies reflect on the caravan park of their childhood summers. However, BIG4 has led the way in providing unexpected experiences that dispel clichés.
That's certainly the case with the new accommodation offerings and additions to the Healesville location. With tiny-house style pods to glamping tents, glammed-up cabins and now the new luxury refurbished tram cars, there's something for every type of traveller, from romantic weekends away to group holidays with friends to family holidays and more.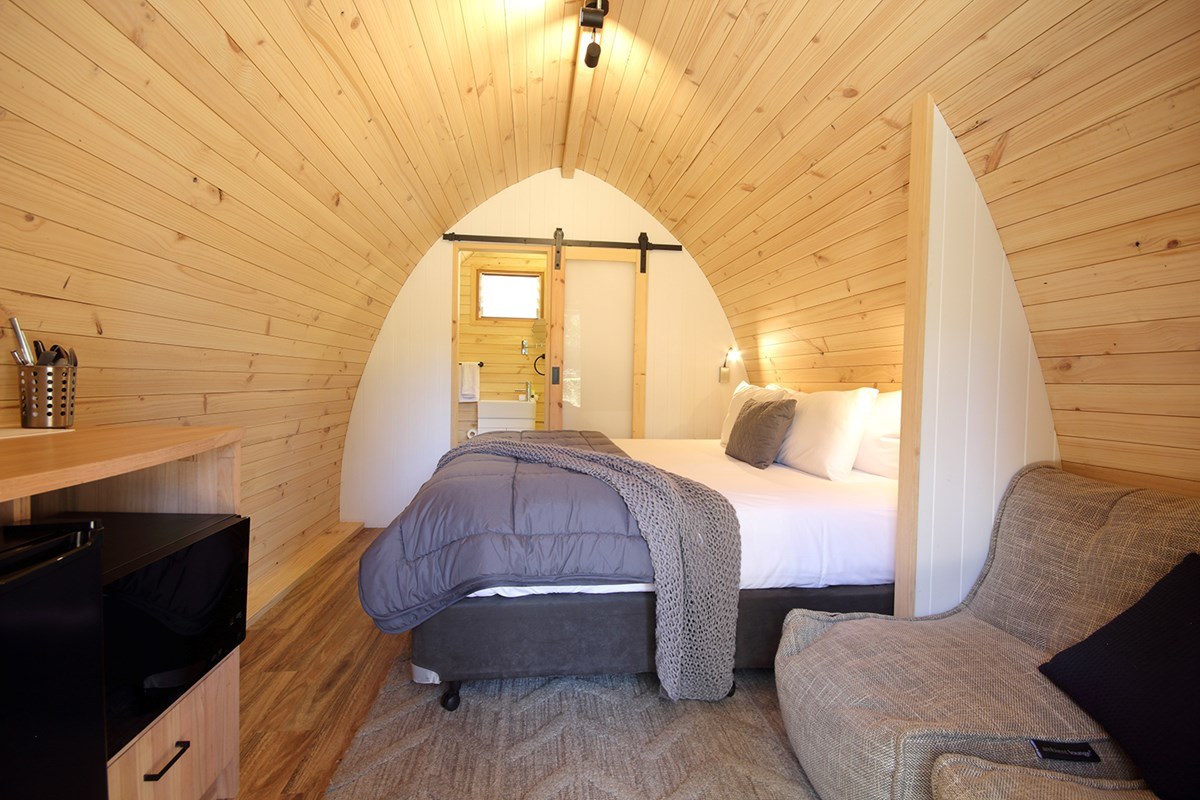 Glamping pods (above) are ideal for a cosy couple's stay.
Michael Boyd, operations manager of BIG4 Yarra Valley, said that people often don't know what's on offer at their closest BIG4.

"Many people have no idea the extent of our options for their next trip," explained Michael.

"We have everything from glamping pods to superior cabins to our new tram accommodation and can find something to suit just about any holiday need."

"We love seeing people rediscover holiday parks and learn to expect the unexpected from their next visit."
The newest addition, two recently refurbished Melbourne trams, was originally built in the 1930s and retired from service in the mid-90s. Today they're ready to bring the wow factor to a new generation of travellers.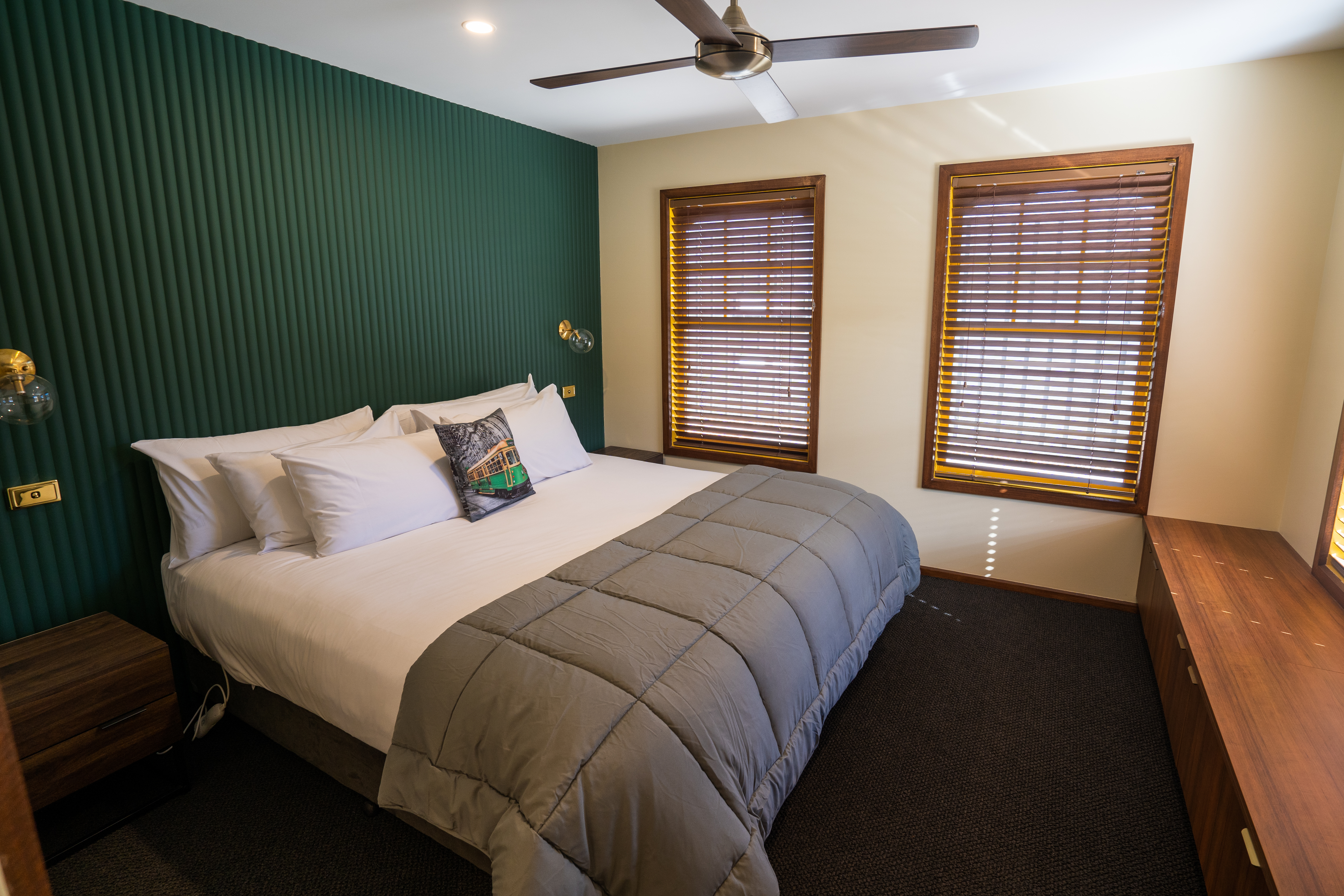 Perfect for families or a large group of friends, these old rattling beauties are full of surprises! Amongst the features, you'll find three bedrooms (sleeping 8 people - a king, a double and 2 bunks - each with an ensuite), a full kitchen, lounge with 75" TV, European laundry, deck with BBQ, private outdoor wood fired hot tub (pictured below), views of the Yarra Ranges and all the fantastic facilities that come with staying a world-class holiday park.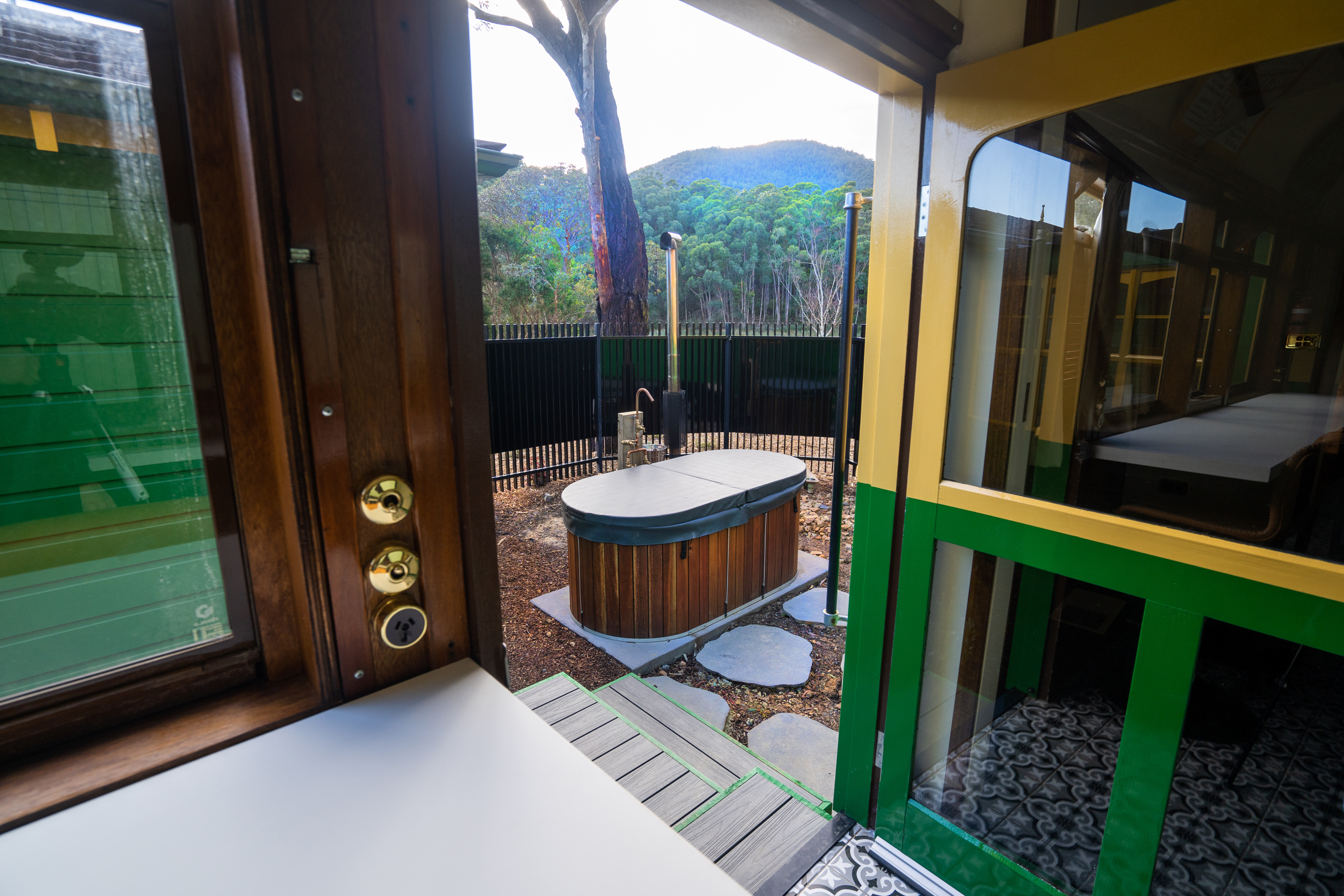 There's been a massive increase in Australians' desire to explore their own country, and people are rediscovering the joy of holiday parks.
The Healesville property offers loads for visitors, including space for lakeside BBQs, a swimming pool, adventure playgrounds including a skate ramp, jumping cushion, tennis court, games room, a community fire pit, and so much more.