1. Food - and lots of it!
The pretty, food-lovers destination town of Healesville in the Yarra Valley can be bumper to bumper at weekends as half of Melbourne descend on the town for weddings, festivals, lunch with friends, concerts at Rochford Wines plus it's a main artery running through to the lakes or snow. But you'll find mid-week there are none of those queues of traffic, it's easy to park, you can eat whenever you like, wherever you like (just avoid Mondays as it's traditionally hospitality workers' day off) and tourist hotspots like Four Pillars Gin and Maroondah Dam aren't overrun with visitors.
2. There's heaps of activities to do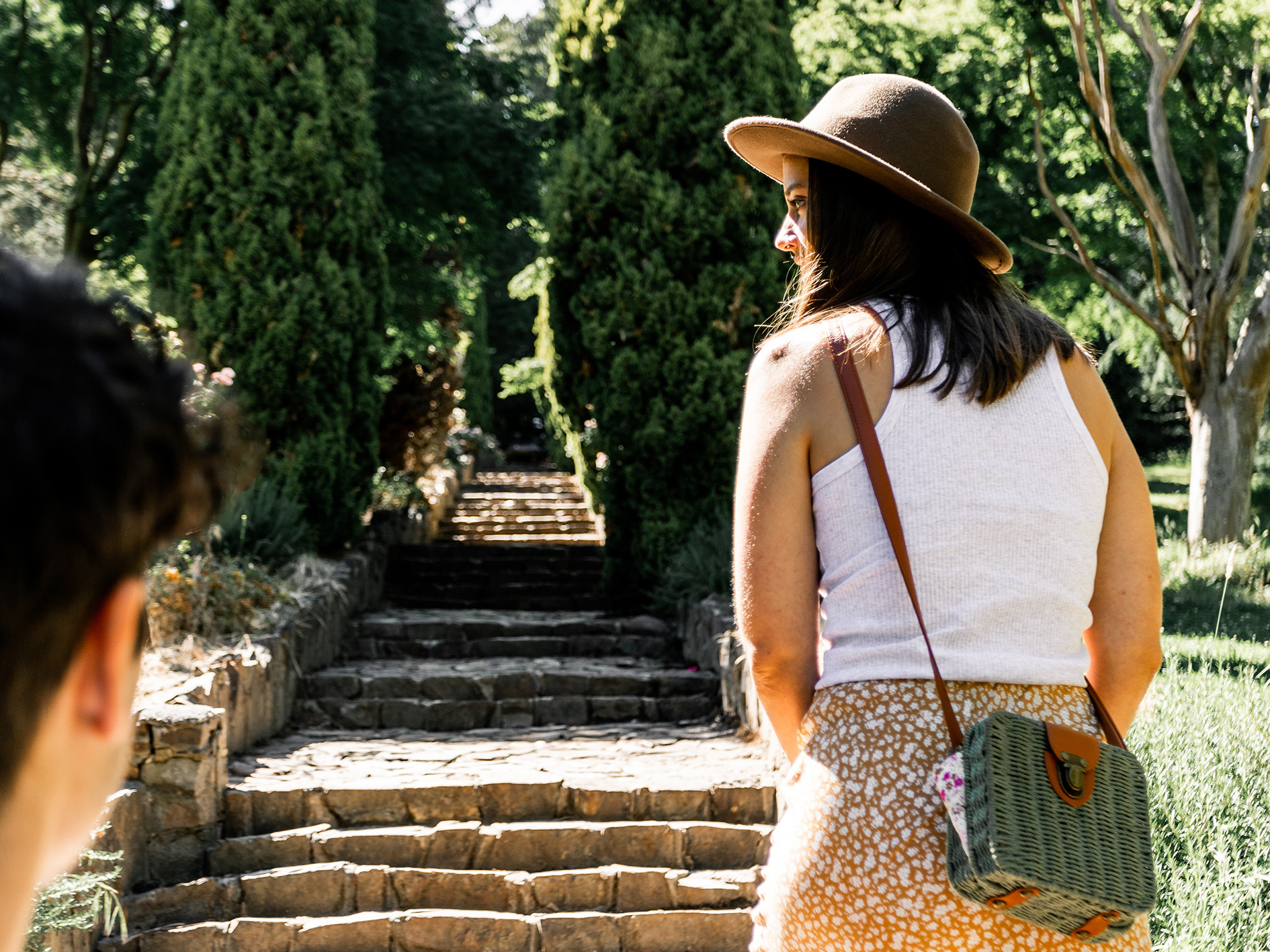 Healesville is positively geared for families with its famous Healesville Sanctuary where you can meet and get up close and personal with Australia's indigenous animals, the Yarra Valley Railway is always fun and will soon run all the way to Yarra Glen, a choice of indoor or outdoor pool (in summer months), and of course all the lovely nature spots to explore such as Badger Weir, Donnelly's Weir, Maroondah Dam and the walks that connect them. The Memo is always worth checking out too as it often has good kids films on and cool exhibitions.
3. Roomy accommodation for a good night's sleep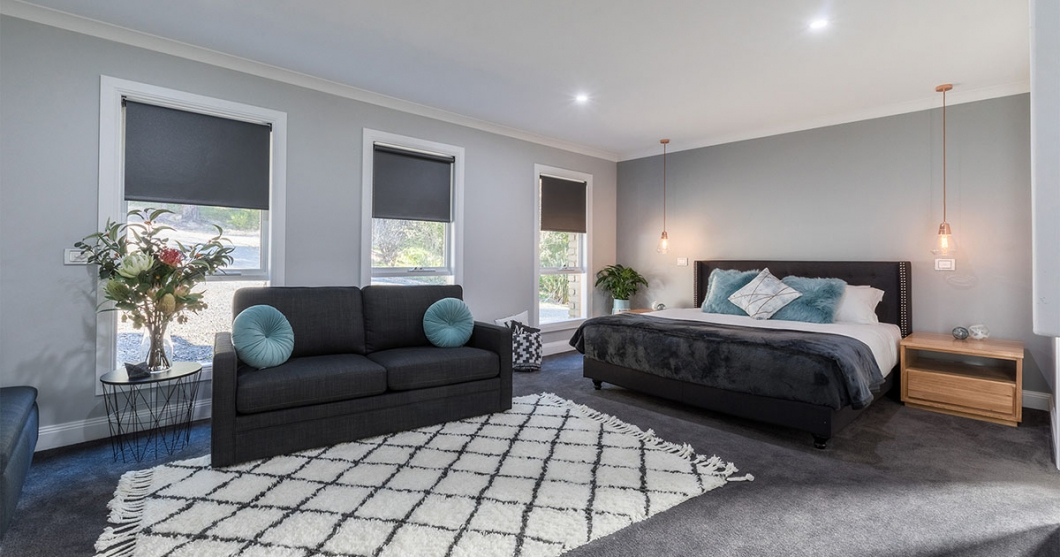 Healesville is a popular spot for couples wanting a romantic weekend away, however holiday homes like Rex's Yarra Valley House accommodate a larger number with ease and are thoughtfully kitted out with families in mind. Rex's, for example, sleeps 10 with three bathrooms (so there won't be a queue), has a games room with billiard table, a tiny kids' playroom, perfect for mini people to play shop or pour endless cups of tea), two large reception rooms so you're never in each other's space, a large garden which lends itself to kids running around and hour long games of hide and seek, a large deck for grown ups to lounge on while the kids burn off some steam in the garden below – and an abundance of birdlife and wildlife to spot, (including possums, kangaroos, wombats and deer to track the footprints of and makeup stories about). There's even a cheeky chicken who often visits from next door's garden – it's proper country living, and the kids love it.
4. Visit with your extended family in non-peak times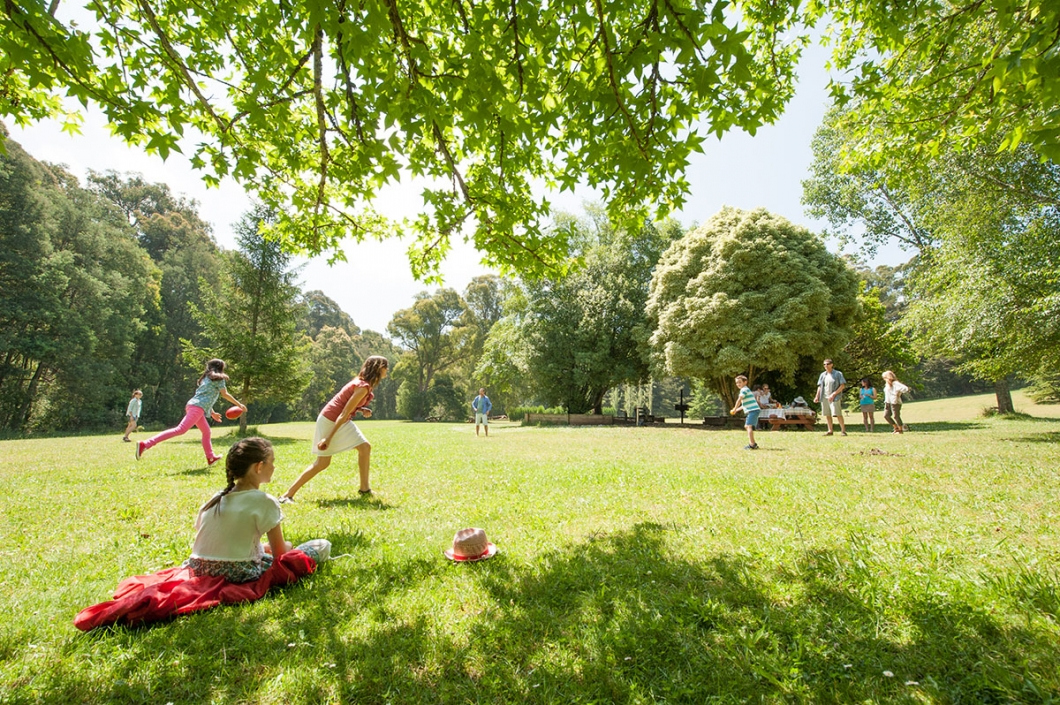 Many families only manage to get together at Christmas or on someone's birthday and there are often so many people around that no-one really gets to spend any quality time together. So why not make some time to have a few days away with the kids AND the grandparents or cousins; you're all on neutral territory, no-one needs to feel under pressure as the host/hostess, everyone can take it in turns to cook, and you can make wonderful memories of 'that time we went away together to the Yarra Valley and just hung out. For no reason.' Maybe call up those friends who are interstate and you've been meaning to see since last year. Get a date in the diary and have a mid-week break to look forward to.
5. Mid-week is more budget friendly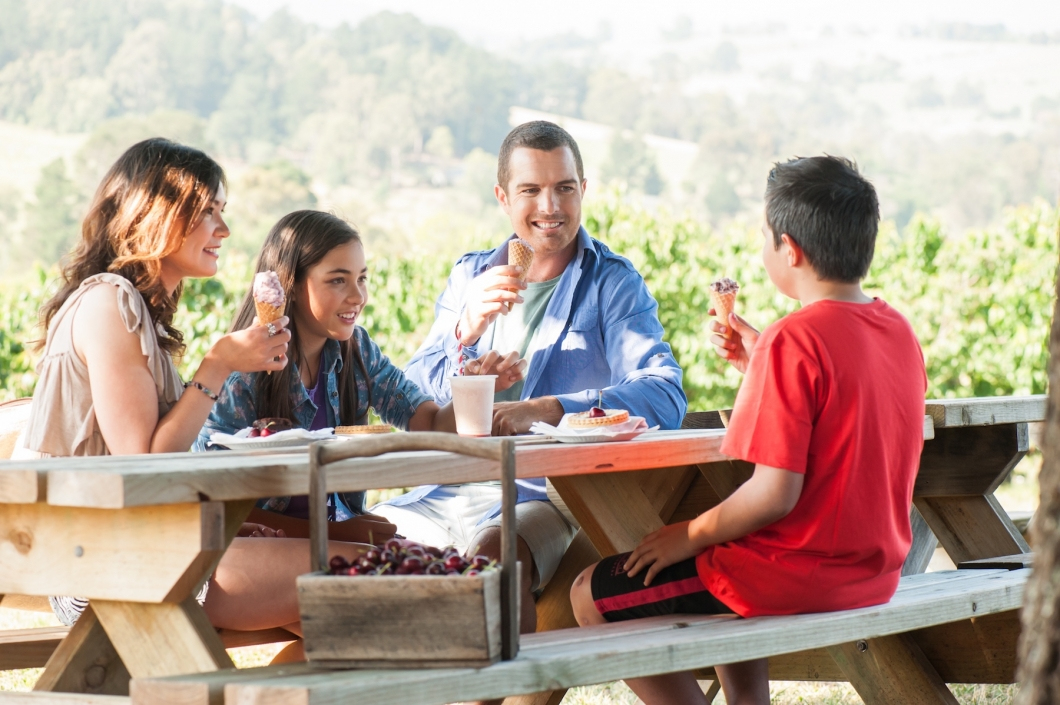 Despite your number, you may find your accommodation is less costly than at the weekend, as many places offer a cheaper mid-week rate than Fri/Sat/Sun. Some accommodation providers run special deals too for mid-week stays at certain times of the year, like Rex's for example who are running a 'pay 2 stay 3' and 'pay 3 stay 4' mid-week deal over the cooler months.
So, if you're a large family or wanting to holiday with the grandparents, or another couple, or a bunch of friends - stay in a place like Rex's, which is specifically designed with comfort in mind for a larger group.