Laughing Waters Swimming Hole, Eltham – is a series of rock pools connected by small rapids. This popular spot is tucked away and perfect for lilo cruising and gets super popular in summer.

Griffith Park, Eltham ­– great for hanging out on the banks with a gentle incline into the river making it perfect for paddling. Parking and facilities are limited but a lovely natural setting for catching a cool breeze.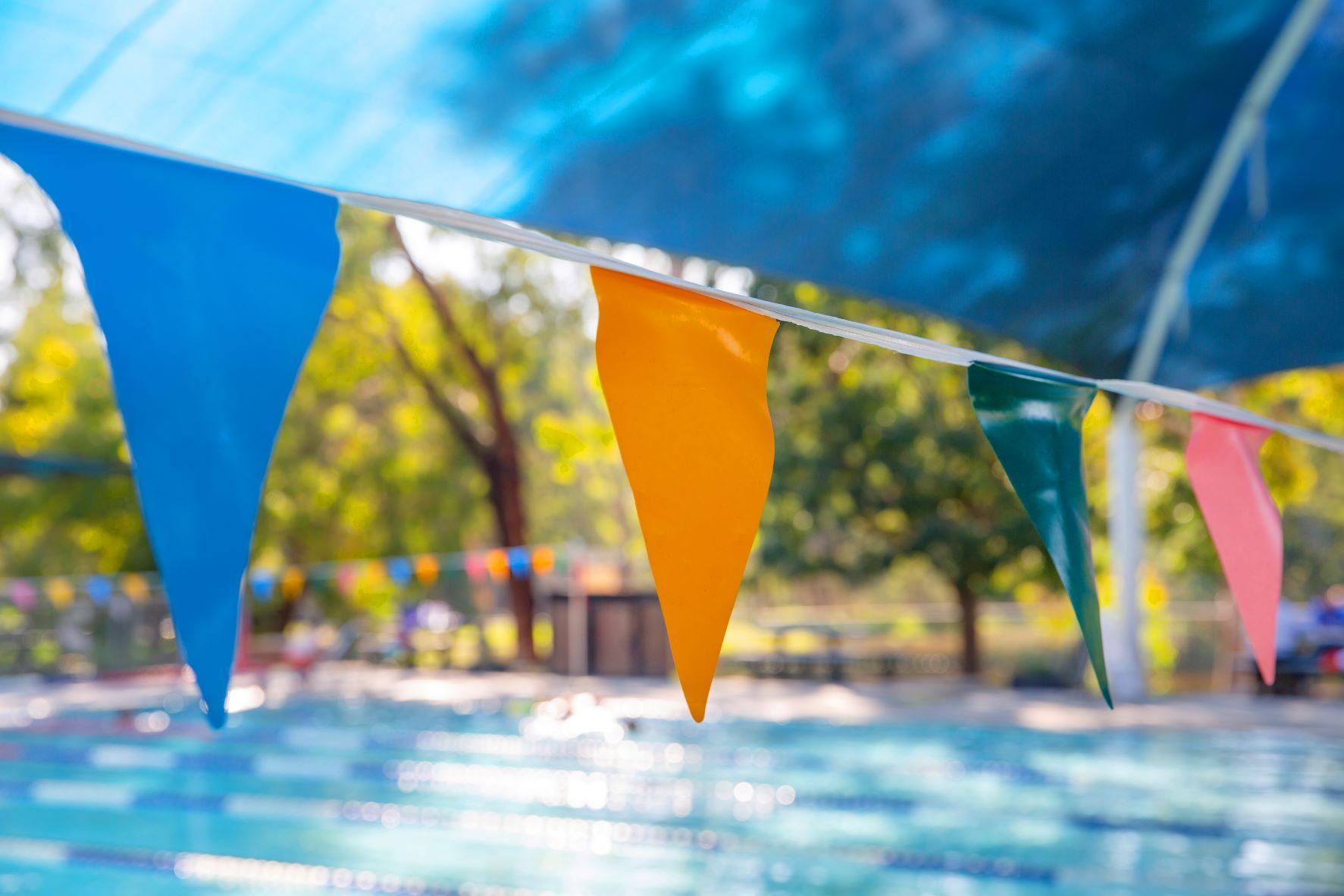 Diamond Creek Outdoor Pool (above) is an excellent place to cool off. The heated 25-metre pool is shaded and offers a toddler splash and play area that's under a shaded structure as well as change rooms, a kiosk and on-site BBQ facilities and a picnic area. Outdoor swimming season typically begins in early November and they're open daily with adult, child and family swim passes available. They can also host children's birthday parties, as well as offer swim lessons too. Click here for more information.


Tips for river swimming – please be aware that river swim spots are not manned by lifesavers. River conditions change frequently with falling trees, rainfall and other environmental factors affecting safety and water quality. Never swim alone and take precautions. Be aware of river currents, and wildlife in the area. Respect the natural environment and take rubbish with you. Swim at your own risk. Life vests may be suitable.
EPA Victoria's website provides up-to-date water quality forecasts.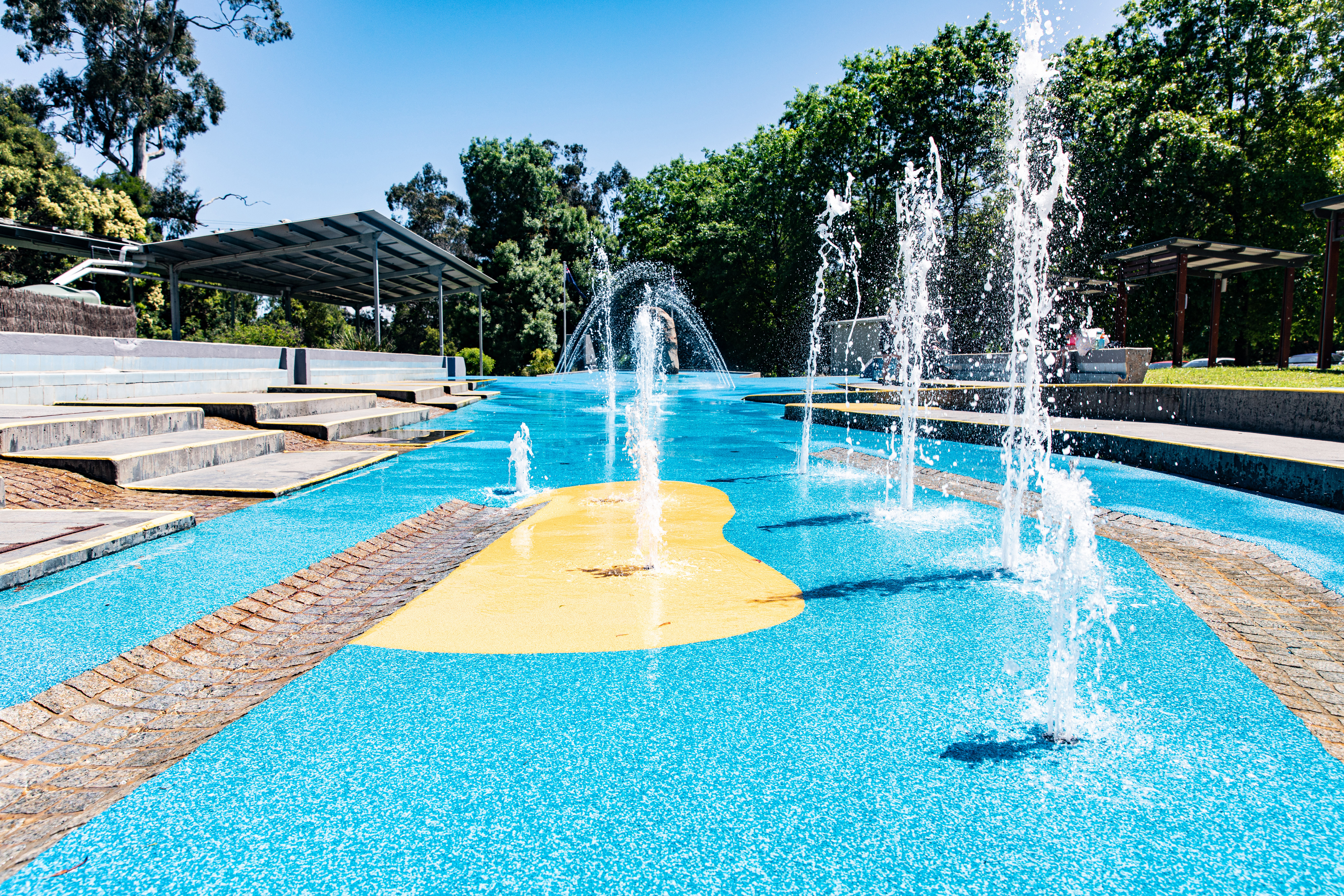 FREE TO SPLASH
Awesome fun regardless of your age, the Splash Park is the best fun you can have on a summer's day. Try the Seville Splash Park, which has plenty of shade and outdoor recreation facilities (and is super close to the shops of Seville) or head to Lilydale Lake Splash Pad. Entry is free, access is for everyone and you can stay as long as you like!
Seville Water Play Park (pictured above and below) is a great option for kids of all ages. As the Yarra Valley's first water play park, it's located next to Seville Recreation Reserve. Water jets operate daily during the summer months and there's a free barbecue area available.
Whether you're splashing in the water jets or wading through the water canals, kids of all ages love exploring this watery wonderland that's surrounded by native gardens and plenty of picnic areas.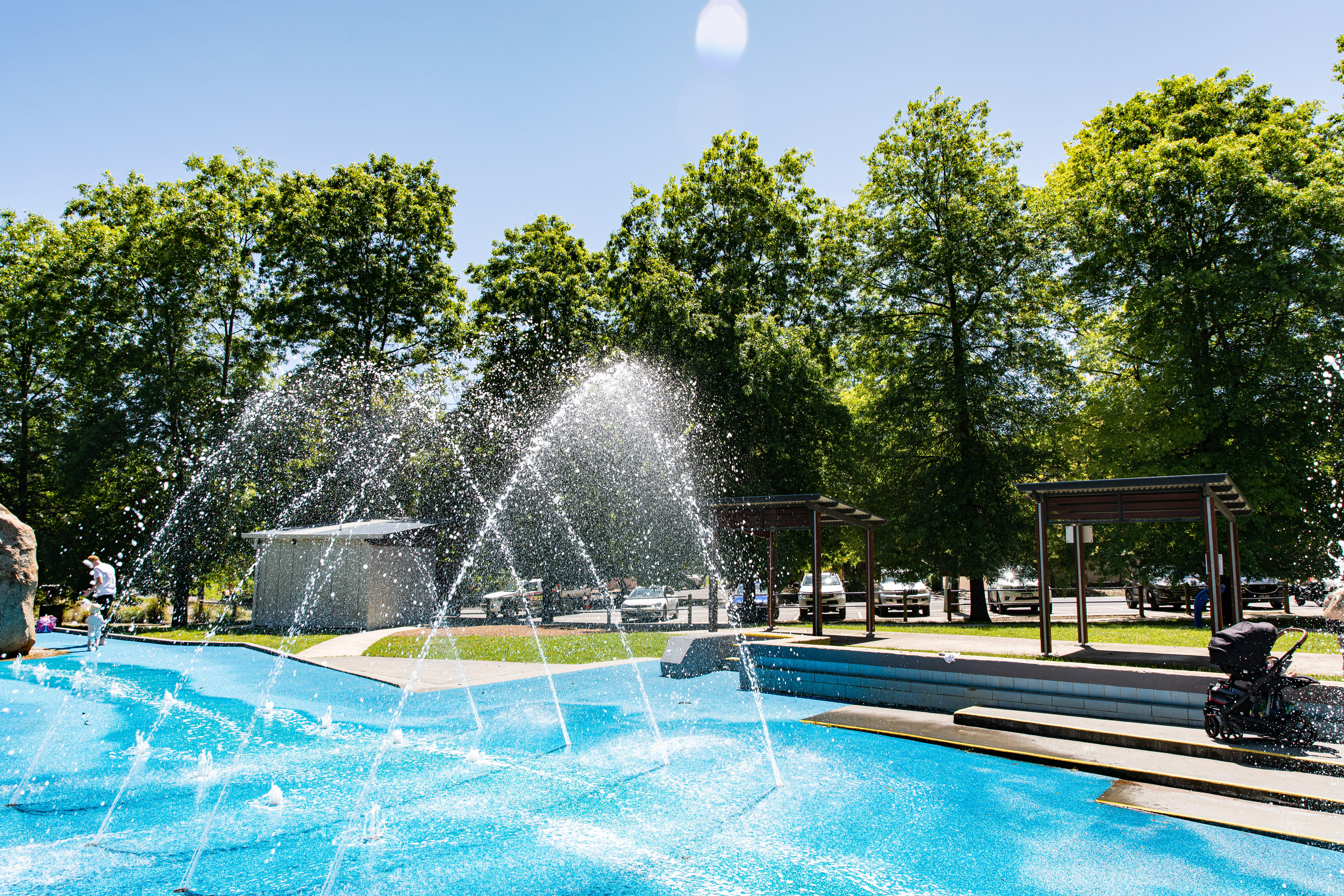 Or you can try the newly opened Warburton Water World splash park, located adjacent to the Warburton Holiday Park on the banks of the Yarra River. There are picnic and toilet facilities, and plenty of shade. Check out the drenching bucket and waterslides - loads of fun for all ages.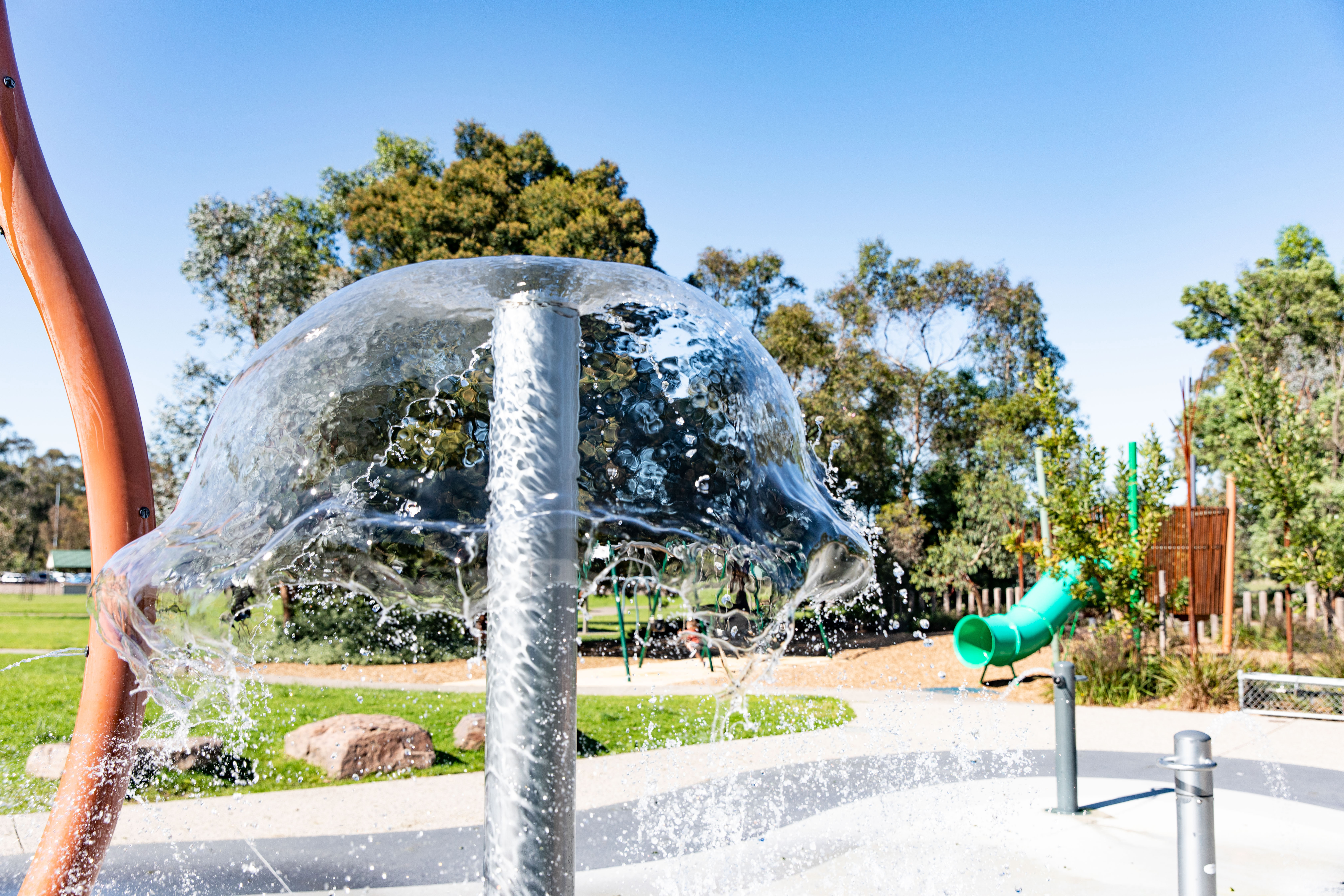 Lillydale Lake Playspace and Splash Pad (pictured above and below)
This one is perfect for a warm day, there are BBQ facilities, shady spaces for a picnic, a playground with all the usual equipment kids adore and a water play park where the jets are on from 1 November to the March Labour Day holiday each year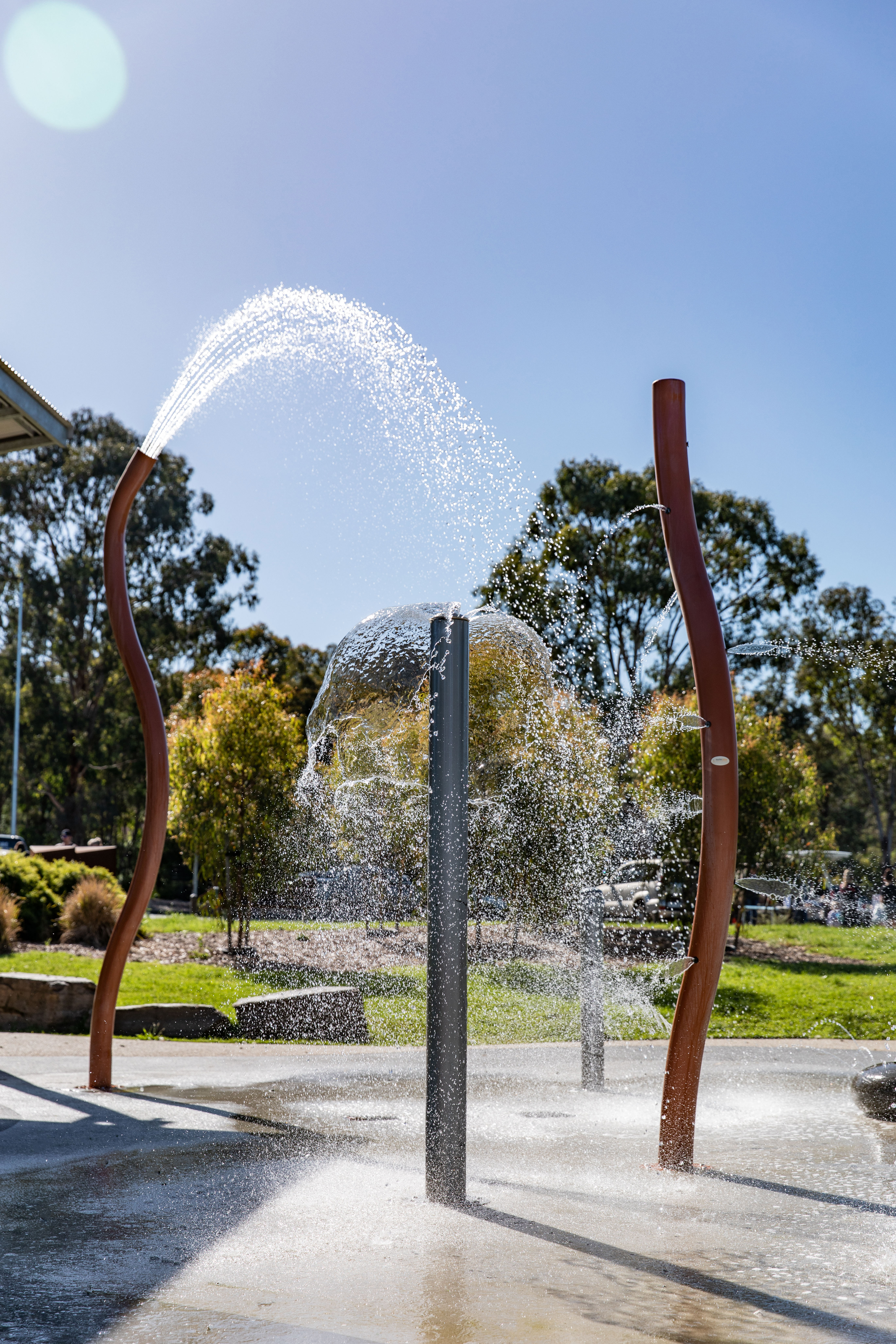 SWIM LIKE AN OLYMPIAN
Public swimming pools are located at Belgrave, Kilsyth, Lilydale, Healesville (and Jack Hort), Yarra Junction, Olinda and Aquarena in Templestowe Lower.
These centres offer a range of activities including (and not limited to) outdoor waterplay areas, waterslides, dive boards, indoor and outdoor pools and toddler pools. Some have fitness centres, cafes and other activities to enjoy.
Healesville's outdoor pool is open from December to March and is a local favourite for its shady spaces ideal for relaxing with good book or sneaking around the corner to grab lunch at Innocent Bystander or Beechworth Bakery.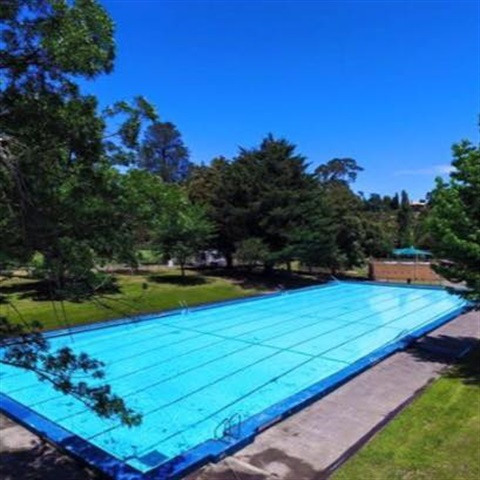 Three pools accommodate all levels of swimming with a 50-metre swimming pool, 1-metre deep leisure pool, shaded toddlers pool as well as lawn areas, clean and comfortable change rooms for the whole family to come and enjoy.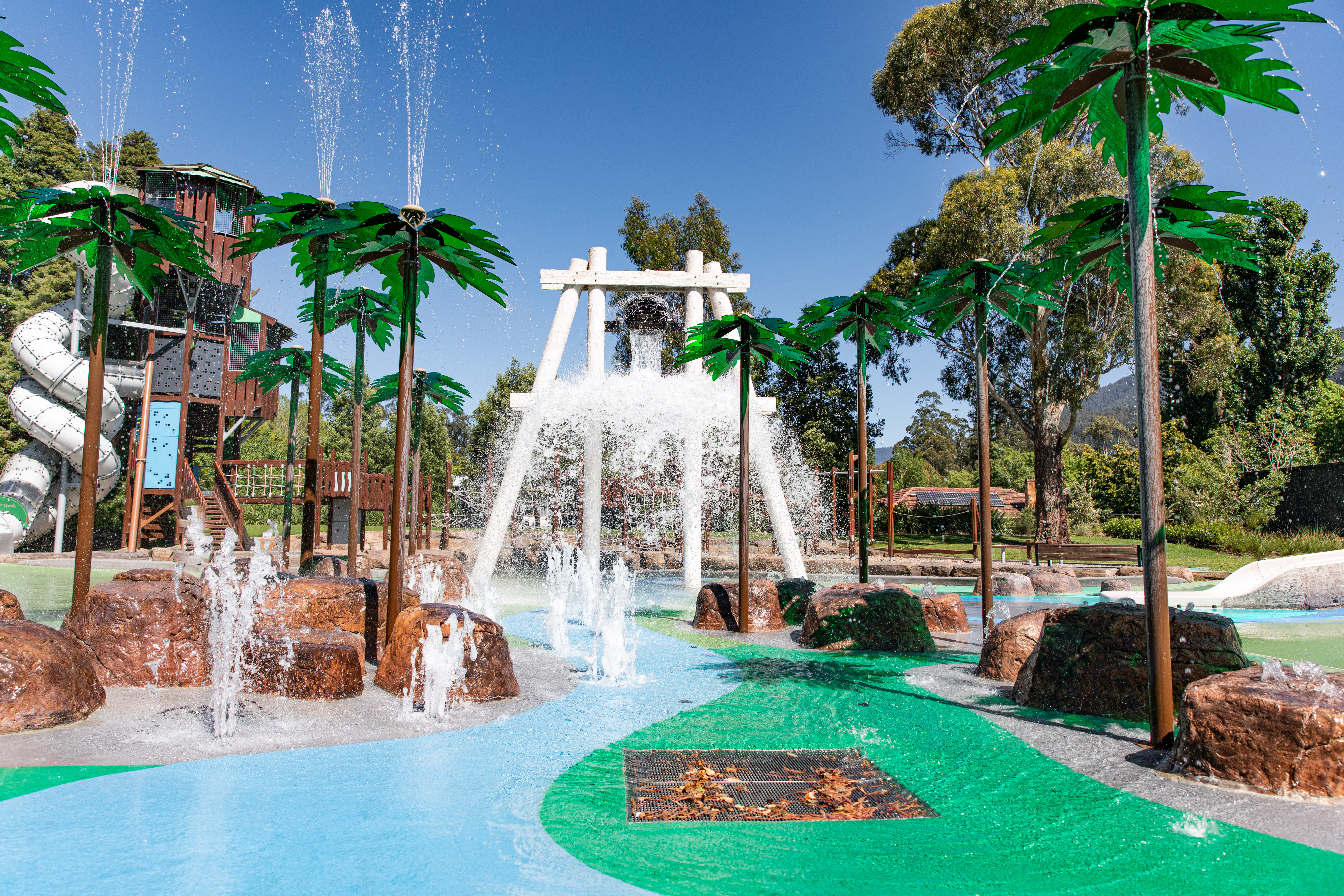 Warburton Water World

Pictured above and below, Warburton Water World is a great day out for families, this playspace and recreation area features not just the water play park with plenty of splash areas and a giant drenching bucket, but picnic facilities, bathroom facilities and more.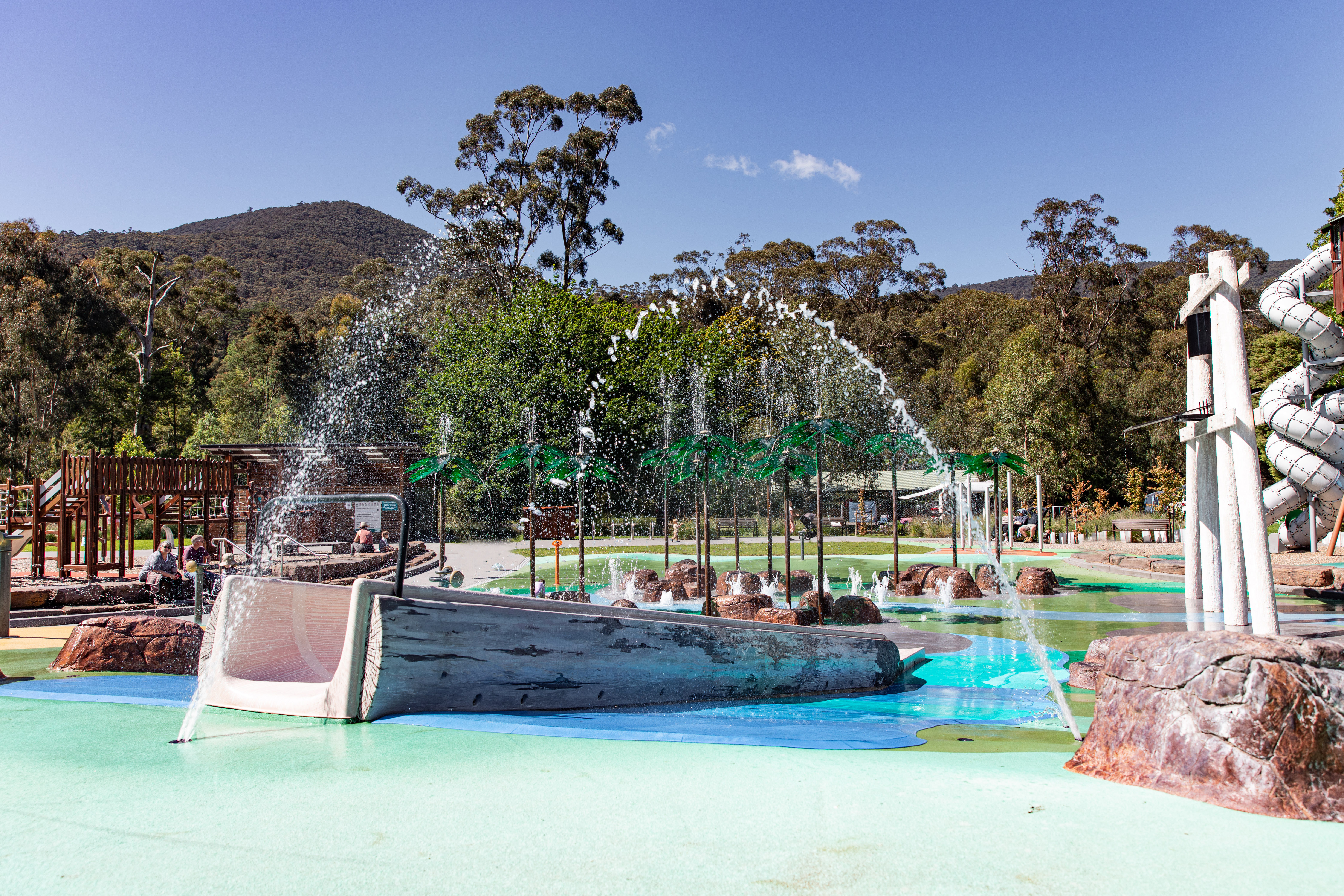 Free for all, the water play park is located near Warburton Caravan Park at 20 Woods Point Road, Warburton.