Tried and tested by kids and parents alike. These are just a small selection of the top playgrounds of the Yarra Valley & Dandenong Ranges.

wonguim wilam
Newly opened and ready for little ones to explore, wonguim wilam is located between Kangaroo Ground-Warrandyte Bridge and the Warrandyte Bakery, forming part of the Warrandyte River Reserve.
Newly upgraded and including picnic facilities and a new playground, this special place takes its name from the language of the Wurrundjeri Woi-wurrung people, the First Peoples of the Manningham area, which translates in English to 'Boomerang Place'.
With loads of treehouse-style cubbies, ropes courses, swings, trampoline mats and so much more to explore, this new addition to the region is certain to be a hit with parents and kids alike.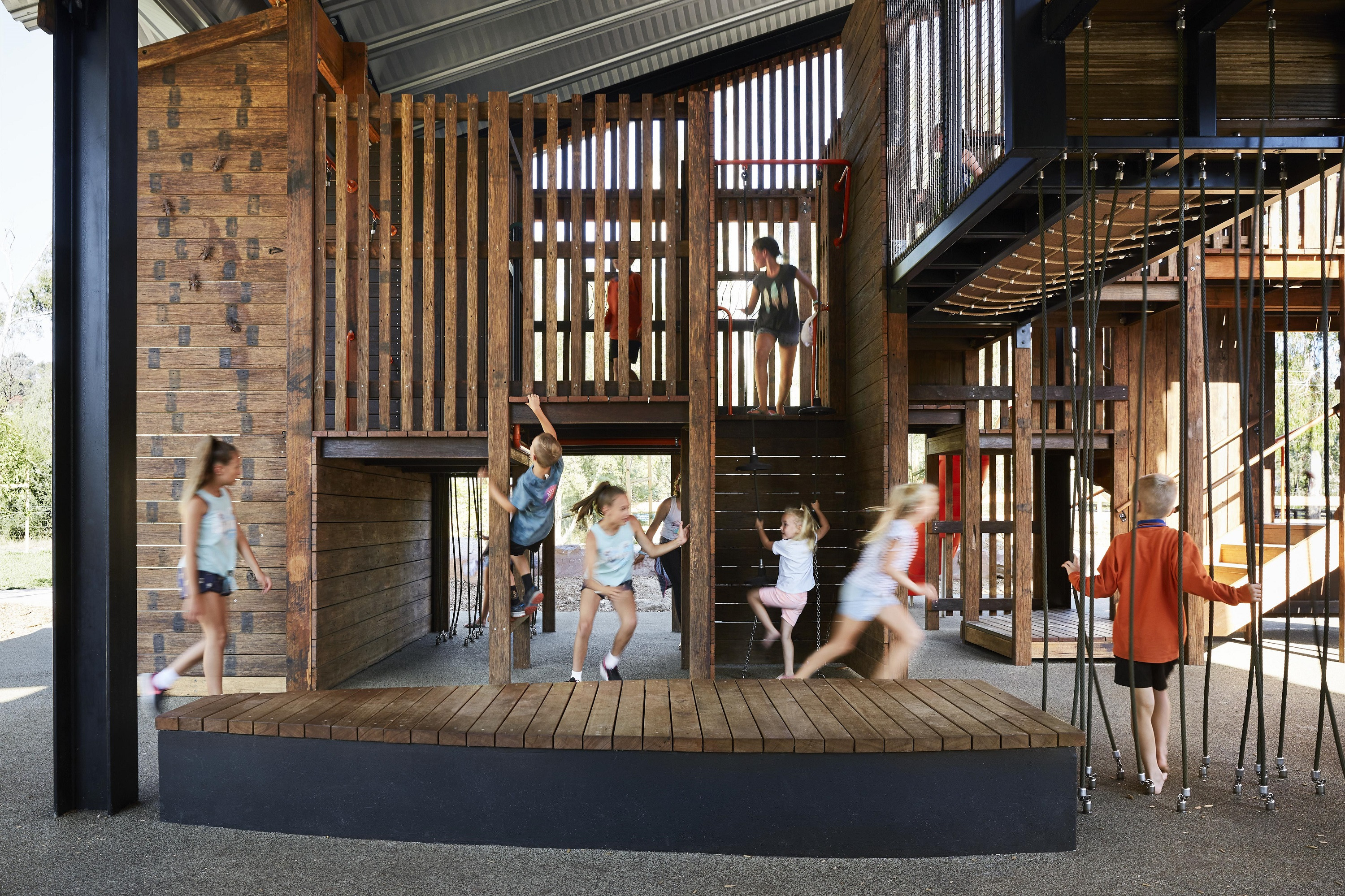 Eltham North Adventure Playground (above)
A complete kid paradise just across the road from Edendale Community Farm, the Eltham North Adventure Playground provides an incredible playground as well as ideal picnic spots with BBQ facilities, a large shelter for shaded lunch spots, bike trails, and waterplay troughs, cubby houses and an accessible liberty swing explicitly designed for wheelchair users.

Rotary Park, Diamond Creek
Located between Hurstbridge and Eltham, you'll find a walking trail linking both areas. There's also loads of playground equipment ready to bust the boredom blues, including loads of structures for climbing and swinging. Enjoy spiral slides, spider web ropes, rope bridges, swings, a geometric climbing structure and more.
Bring a ball for the basketball court, grab lunch under the picnic shelter, complete with BBQ facilities and public bathrooms and even enjoy a game of table tennis. Bats and balls can be hired from the nearby Shell Service Station for a small deposit.

Diamond Creek Regional Play Space
Also in Diamond Creek and recently built, this nature-themed play space is designed for children of all ages and abilities with flying foxes, a nature play area and a cubby house, and outdoor fitness equipment for older kids and teens. You can even bring along the family dog for the off-lead area.

Bollygum Park, Kinglake
A child's wonderland, Bollygum Park is a magical playground based on the award-winning children's book Bollygum by Garry Fleming.
This two-and-a-half-acre wonderland offers ample spaces for exploration across the bridge over the creek to pay a visit to platypus, whose house sits on the bank of the dry creek bed. There are indigenous message sticks, colourful storyboards and Wombats house with its artistically carved story wall, slides, mirrors and more to explore.

Among its many features are a climbing wall, monkey bars, rope bridges, flying fox, wave slide, bird nest swings, dual metal slide for racing (under cover), many noisy musical elements, and a talk and listen to the tube. There is also an architecturally designed skate park adjoining the playground for older children to enjoy.

Olinda Playspace
This super-sized play area offers heaps to explore in the Dandenong Ranges. Think of a sandpit, water play areas, slides, flying foxes, rope courses and spectacular views of Silvan Dam.
There are trampolines and cubby houses, and you'll often find a coffee caravan parked here for a little caffeinated go-go juice for the parents.

Seville Water Play Park
An excellent spot to cool off on a warm day (for free), Seville Water Play Park is located next to the Seville Recreation Reserve. It includes water activities for all ages, with water jets activated every day from September to April. There's ample space to play and picnic and BBQ areas.

Ruffey Lake Park
Located within Manningham and loved by locals, this park offers loads of space to play with picnic areas and BBQ facilities. Lace up your walking shoes, put your favourite pup on a lead and hit the walking trails.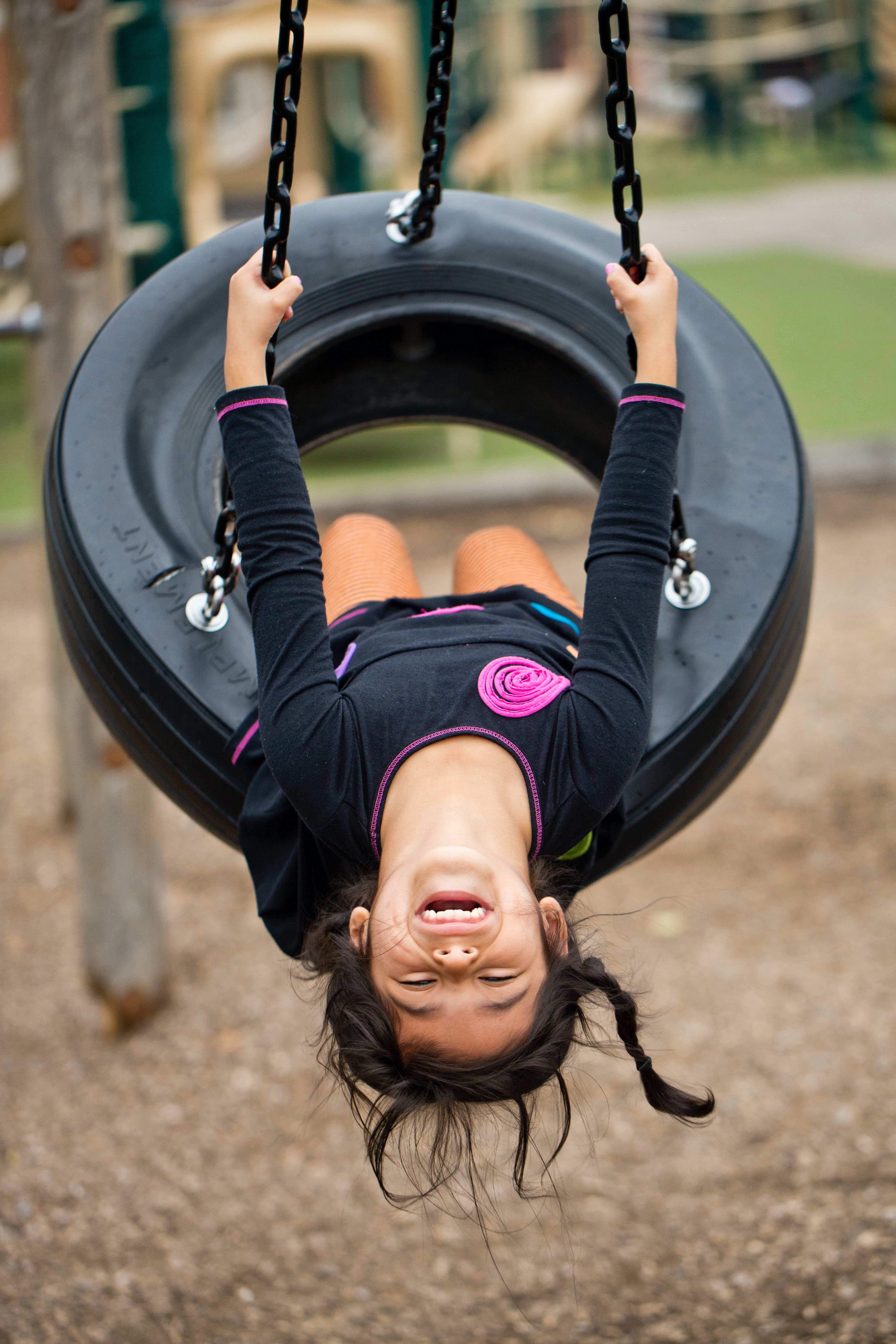 Queens Park Healesville
Perfectly placed for a family outing, Queens Park offers plenty of play zones to explore, including a wooden boardwalk with in-built bells, a slide and swing set, climbing frames, a sand pit, a double flying fox and more. Bring your push bikes, as the bike track is an excellent place for a family cycle. The best bit? It's all within walking distance to Healesville's main strip of cafes and shops.


Yarra Junction Community Playground
With an excellent mix of playground fun, kids enjoy flying foxes, monkey bars, see-saws, slides and the like, but there's also plenty of picnic space (with bathrooms) and access to the Warburton Trail so that you can take a pram or your pooch for a stroll along the way.

Wesburn Park Playground
This bright playground offers a huge climbing tower with twisty tunnels, swings, spinners and a half basketball court for older children. Kids also enjoy the on-site scooter track.

Lillydale Lake Playspace and Splash Pad
Perfect for a warm day, there are BBQ facilities, shady spaces for a picnic, a playground with all the usual equipment kids adore and a water play park where the jets are on from 1 November to the March Labour Day holiday each year.

Yarra Glen Adventure Playground
Located adjacent to McKenzie Reserve and features a skate park with plenty of shade and lawn areas to play and have a picnic, there's also a supersized playground with lots of places to climb, walk, slide and balance on the main structure. Plus, there are swings, a seated merry-go-round, a partially shaded sandpit with a small rock waterfall and water play and chime poles for making music.

Montrose Recreation Reserve Playspace
A community-built wooden playground with many swings and a huge climbing net is in the centre. This attractive bushy location has a sensory garden, animal sculptures and shade trees on three sides. Public toilets, picnic facilities and barbecues are also available.