You know that feeling of discovering a great bakery. From the moment you walk through the door your taste buds are tantalised by the aromas of freshly baked bread, delectable pastries, patisserie treats and triumphant sausage rolls. From the staples of life, to the special treats that make us feel sooooo good, a great bakery find can become a morning rite of passage or a reason to create a whole weekend around a visit. Just add a perfectly brewed coffee!
Whether you're driving through and visiting the region or you're looking to make one of these bakeries your new 'local' there's nothing crumby about these bakeries.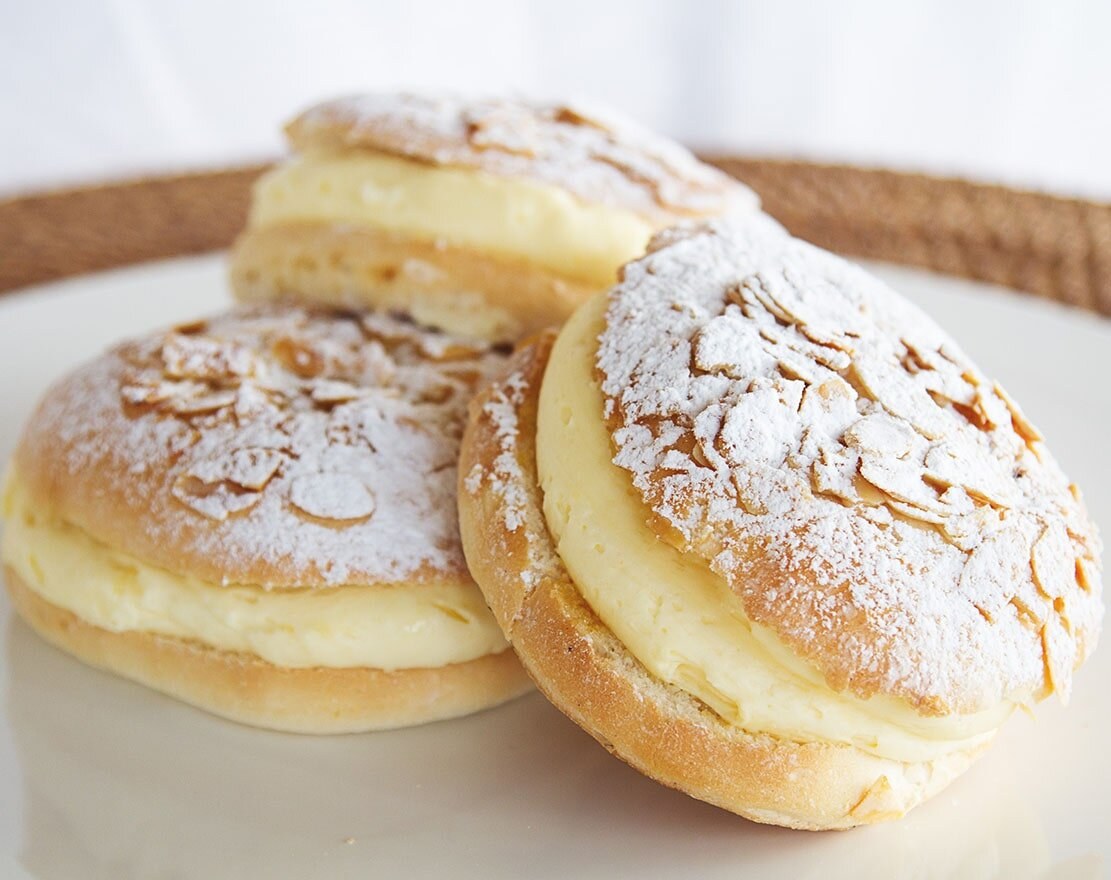 Bring your appetite as once you step inside and smell the freshly baked bread and pastries mingled with the aroma of great barista-made coffee, you're a goner! With a sumptuous display of over 237 delicious products, there are literally hundreds of ways to treat yourself.

Savour a satisfyingly hearty Ned Kelly pie, taste the goodness of the freshly made rolls, focaccias and sandwiches, or sink your teeth into one of their signature Beestings, a melt-in-your-mouth bun filled with velvety custard, topped with toffeed almonds (pictured above.)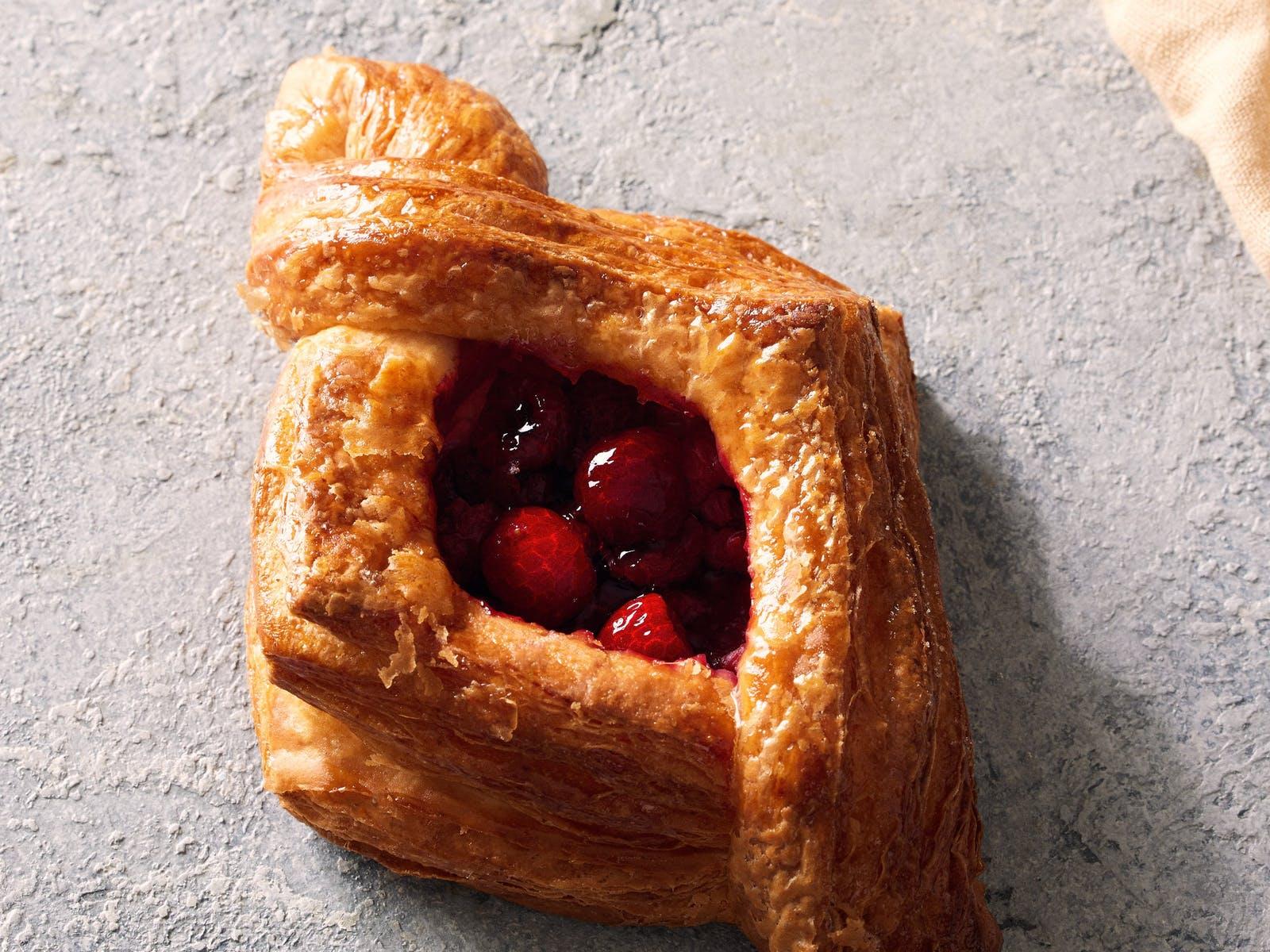 Located in Wesburn, the Yarra Valley Artisan Baker handcrafts an incredible selection of naturally leavened sourdough, hand-shaped Parisian-style rustic baguettes, croissants using the best French butter and a selection of pastries like the sweet treat above, all baked fresh every morning.

They open Wednesday until Sunday from 7 a.m. until they sell out. Trust us when we say it doesn't take long! Get in early and quickly.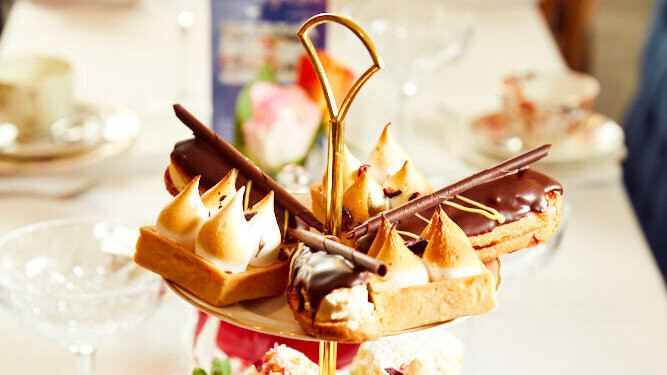 A Montrose favourite, this utterly charming institution specialised in high tea experiences in their quaint English cottage. They are the perfect spot for special events, celebrations or just because.
They also run a variety of special events throughout the year from children's high teas to bottomless brunches, workshops and more.

Casual visitors can visit mid-week and order from the a la carte menu to enjoy a mix of savouries and sweets for morning or afternoon tea.
Think fluffy scones, piping hot tea, delicious cakes, carefully curated cocktails and delectable savoury bites.

The best bit? Once you become completely smitten by they're menu, you can have them deliver it to you all around Melbourne.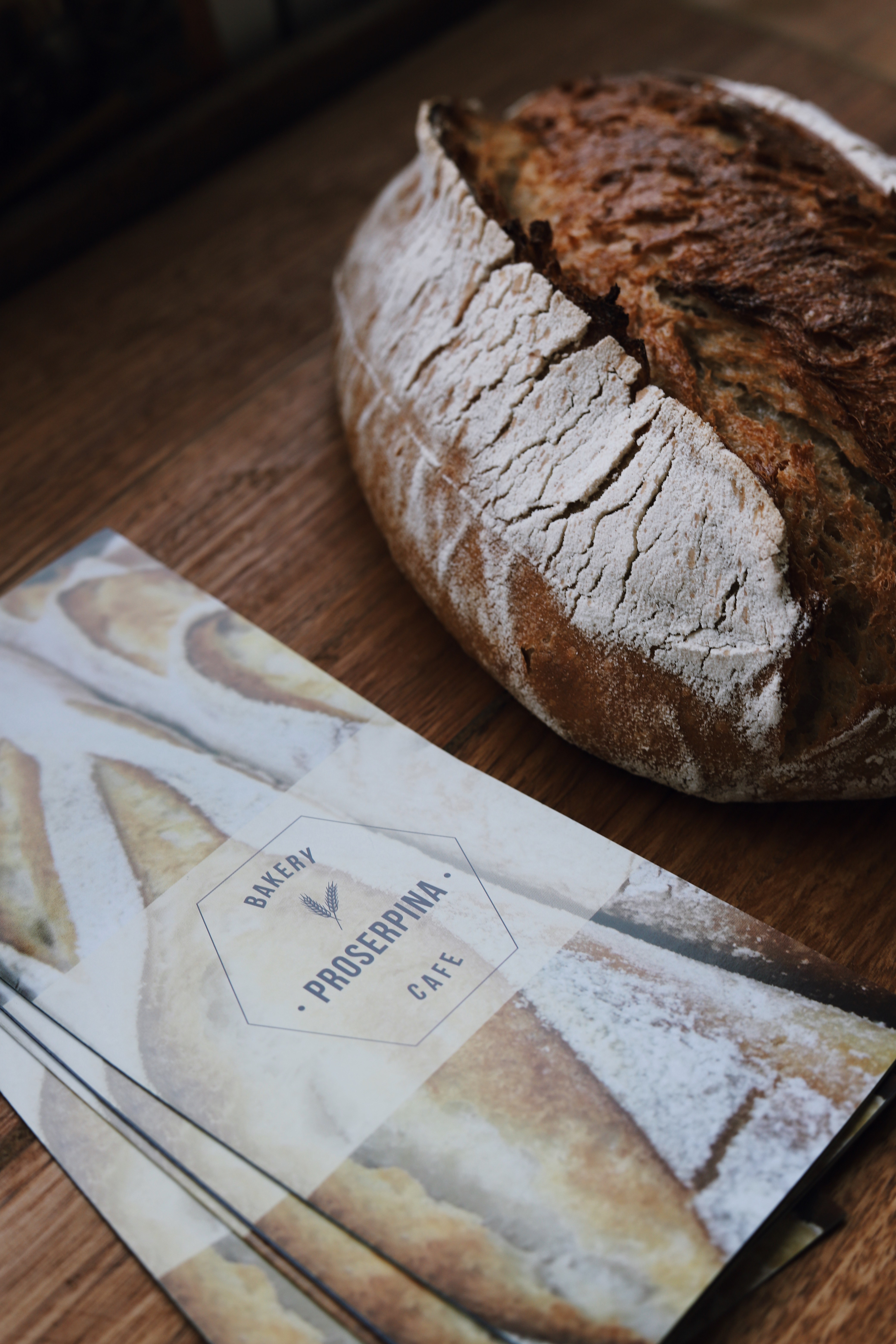 The iconic bakery was formerly located in Sassafras until recently. Now you can't visit the Dandenong Ranges without making a stop at their new home in Ferny Creek. From milling their own flour to creating some of the most delicious baked goods you'll ever have the pleasure of tasting.

Truly a carb and coffee heaven; they're open until 4 pm every day except Tuesdays.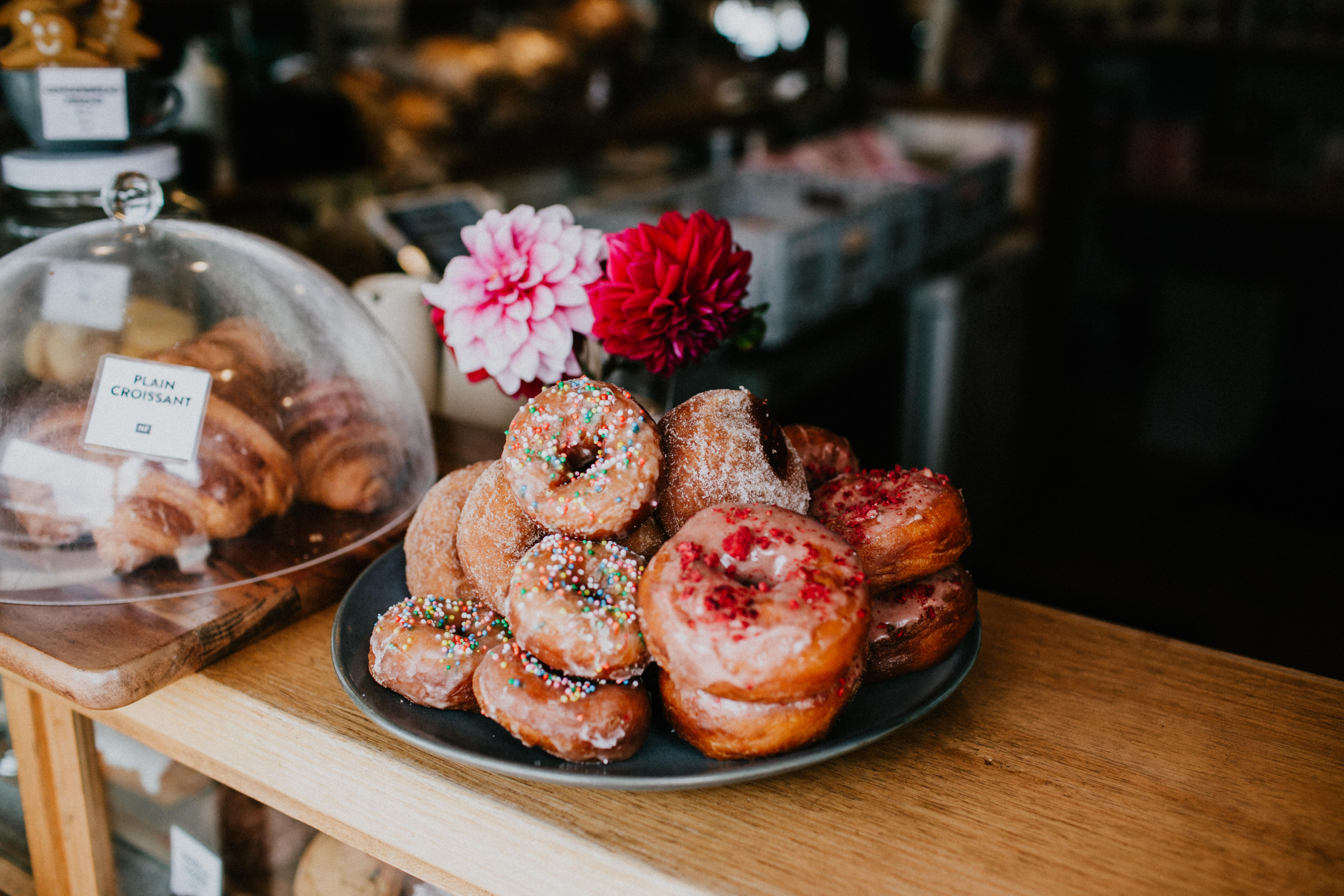 An Emerald favourite, Incy Wincy is known for great service, and a range of croissants, pies, pasties, sausage rolls, and cakes made fresh daily. They also specialise in offering a range of dietary-friendly foods so no one has to miss out!

Each Tuesday is doughnut day (pic above) when a new special flavour of doughnut is ready to be devoured. Again, be quick or pre-order to avoid disappointment.

While you're visiting, grab a collection of goodies to pack up a picnic and enjoy a day at nearby Nobelius Heritage Park, Emerald Lake Park or enjoy the Puffing Billy playground with the family.


MARKETS GALORE
Every weekend there's a market on somewhere in the Yarra Valley and Dandenong Ranges and farmers just love to share their freshest, just-picked produce. If you're particularly after artisan bread, start with the Eltham Farmers Market or Healesville Market. Guaranteed to be baked that day and in your hands directly from the baker – you can't get fresher than that.