For at least 35,000 years, the Wurundjeri people have been the traditional custodians of the land within Yarra Ranges and beyond.

Evidence of their rich cultural heritage and deep spiritual connection to this country can be found throughout the region.

Our Indigenous history is centred around Coranderrk Aboriginal Station which is located on the Yarra Flats, bordered by the Yarra River, Badger Creek, Watts River and the slopes of Mount Riddle. Established for the Wurundjeri people, it was also home to other people from the Kulin Nation, an alliance formed by five language groups – Woi Wurrung (Wurundjeri), Boon Wurrung, Wadawurrung, Dja Dja Wurrung (Jaara) and Taungurung.
Interested in learning more about the Indigenous history of the region? Here are a few ways you can do just that: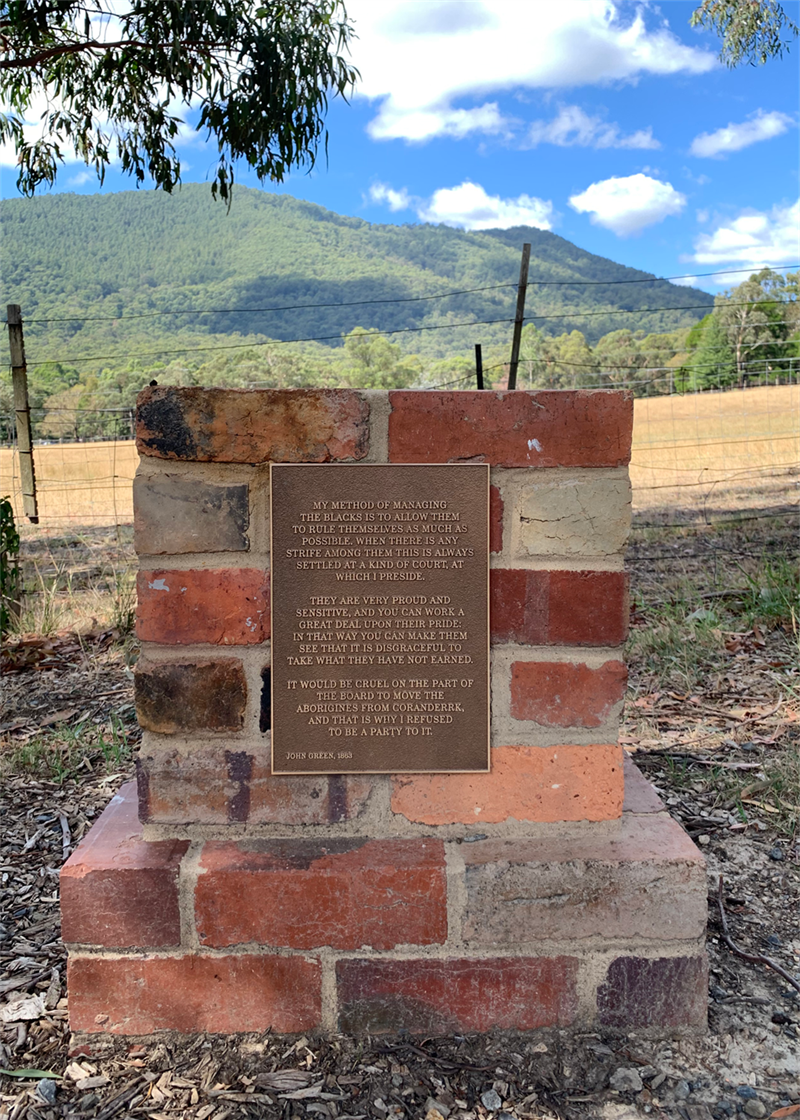 Move around Untitled, seven monuments, Healesville

Untitled, seven monuments is a public art project that marks the historical boundary of Coranderrk
Aboriginal Station, one of Australia's most significant sites.
Established by Wurundjeri and other displaced Aboriginal people in 1863, Coranderrk became a thriving economic community and a powerful base for Aboriginal self-organisation and political advocacy. The community was constantly pitted against the forces of colonisation and other settler-imposed systems and by 1924 only a small handful of determined Elders remained on the much-reduced parcel of land.
Today, Coranderrk continues to be an important living place for Wurundjeri people, and for the wider Aboriginal community.
These seven sites together mark the boundaries of Coranderrk in 1866, when it was at its largest, comprising 4,850 acres. Each marker comprises an upturned flagpole and brick footing, with a plaque on each face, surrounded by Coranderrk (Christmas bush).
The public are invited to move between these markers to learn about Coranderrk's extraordinary history and traverse Wurundjeri country.

Only six of the sites are accessible and many sites are located within what is now known as Healesville, others are outside of town.

Three of the markers can be found within an hour and to see all six, it'll take most of the day.

Find out more about the seven markers by clicking here.