Belgrave to Grants Picnic Ground
From Belgrave station, walk along the footpath beside the Belgrave-Monbulk Road until reaching the point where it merges with Bleakley Track, opposite Micawber Tavern.
Bleakley's track heads into the forest and comes out at Grant's picnic ground, famous for feeding native birds, bbq's and picnics. There is a cafe here or it's a short walk into Kallista for more cafe options.
Visitors can easily spend a day in this area, taking some more short walks from the picnic reserve and returning to Belgrave the same way.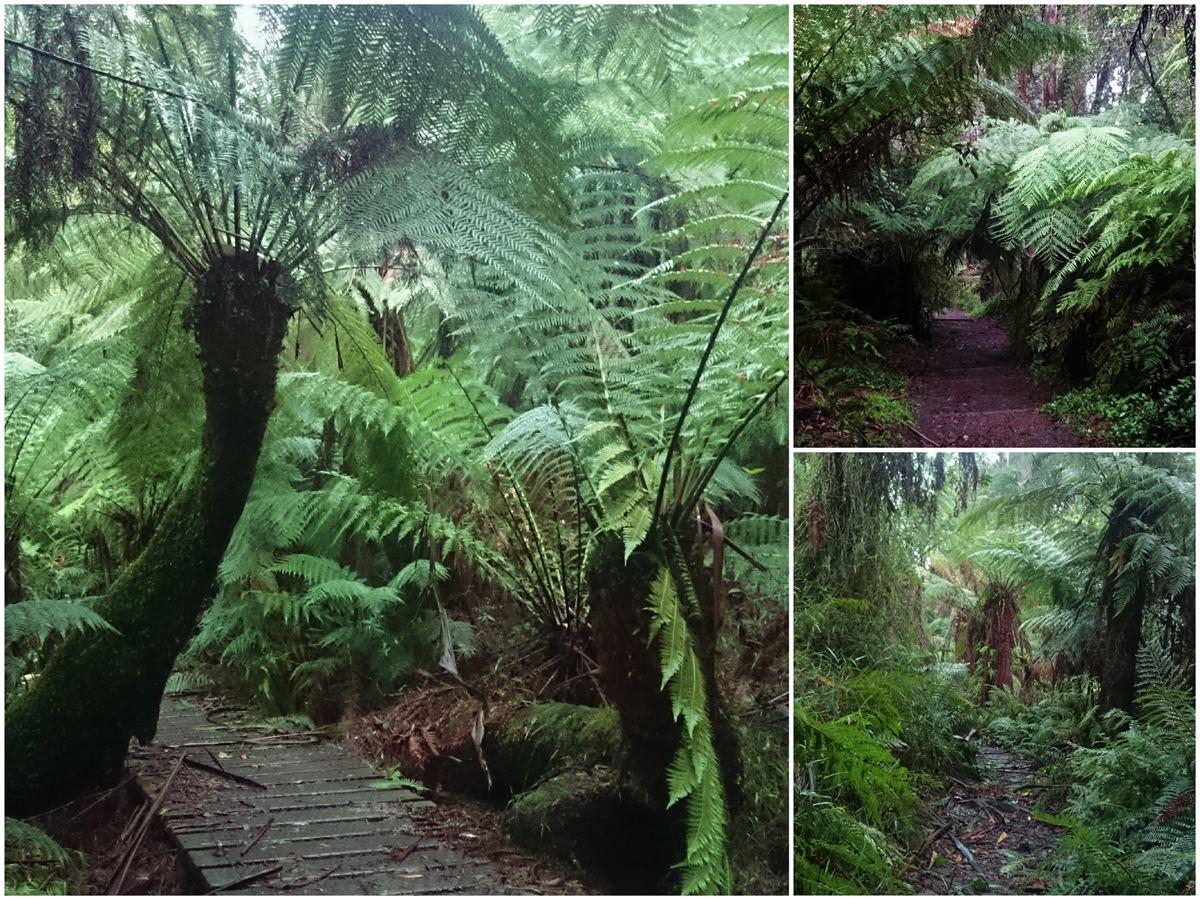 To extend the day out – From the main entrance to Grants Picnic Ground, cross the road and disappear into the forest again along Clematis Track. Tree Fern Loop Track is on your left a short way in, a pretty deviation or simply keep walking on Clematis Track beneath some really tall tree ferns until coming out on Sherbrooke Lodge Road.
Turn left and walk beside the road until reaching O'Donohue picnic area:
Either head into O'Donohue and follow the signs to Sherbrooke Falls and back...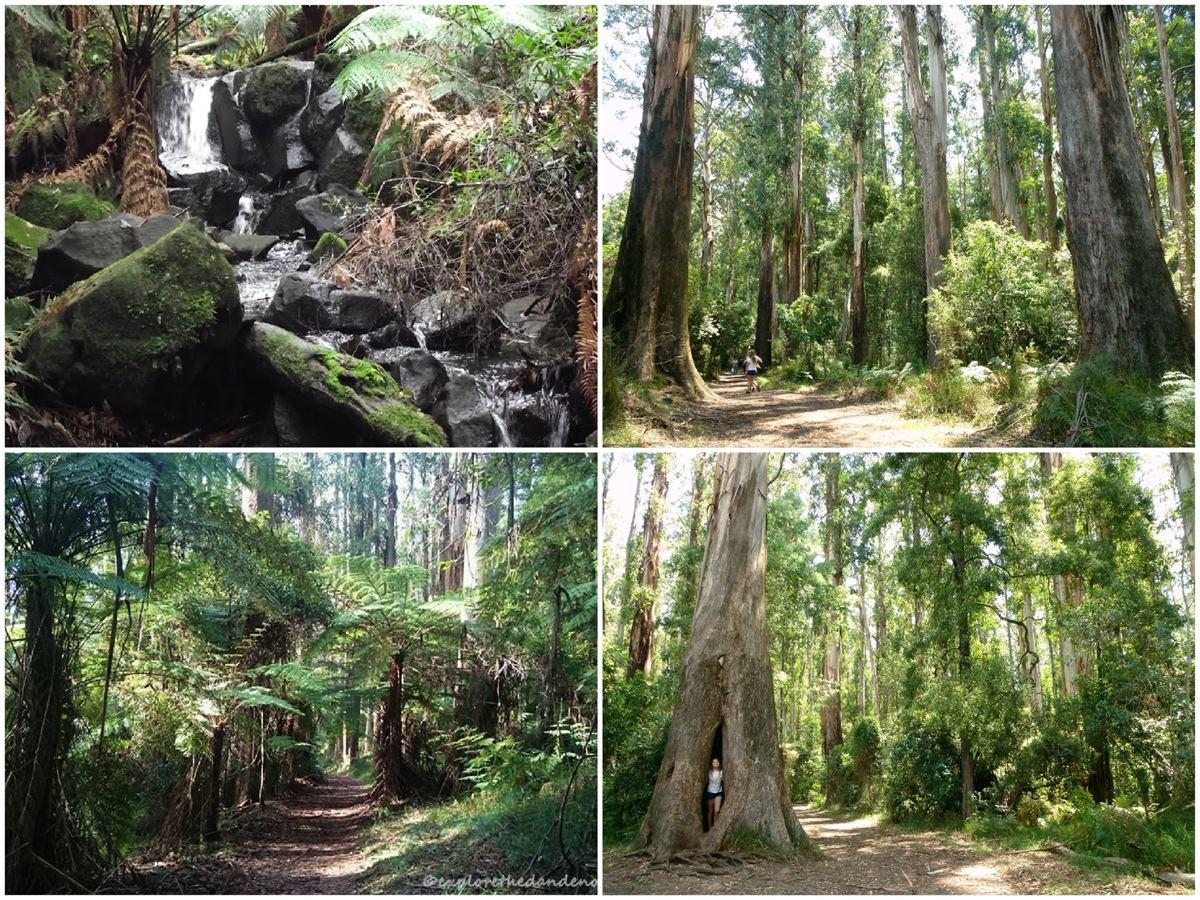 Or follow Sherbrooke Lodge Road until coming to Sherbrooke Road and turn left. The walking track follows beside the road, passing another picnic area and Nicholas Gardens, then comes to the junction with the Mt Dandenong Tourist Road.
Where to next?
Are your legs still up for a challenge? Continue walking on Lloyds Track, in a circular direction to the left, all the way around the edge of Sherbrooke Forest and return to Belgrave via Hacketts Track/Ridge Track or Moore Break. Use the Maps App or carry a paper map as these tracks criss-cross each other and it is easy to become dis-orientated.
Otherwise, there is the option to hop on a public bus from the Mt Dandenong Tourist Road/Sherbrooke Road junction and head home via Upper Ferntree Gully or the longer way across the Hills and down to Croydon Station, perhaps stopping off at SkyHigh, Mt Dandenong Lookout (check bus timetables).
Yet another option, cross over the Tourist Road and walk up One Tree Hill Road to the top and join the track down the 1000 steps/Kokoda Track to Upper Ferntree Gully...
Getting There, Finding Walks and Getting Maps
With so many walking tracks in the hills, it is possible to keep trekking all day. Explore The Dandenongs has over 30 walks detailed with interactive maps. Using the walk notes along with the Parks Victoria Map App, it is easy to create your perfect day out.
Check bus and train timetables on the PTV
Parks Victoria has a useful app for the Dandenong Ranges National Park is available for free download on the Explore The Dandenongs website.
Buy a Myki card for use on the buses and trains. Check timetables at the train station or online.