First Sunday in May each year at the Kalorama Reserve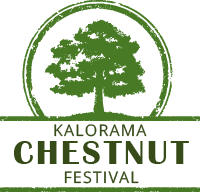 The Kalorama Chestnut Festival has been running for over 30 years and is a staple event of the Dandenong Ranges. It is a much-loved family day out for not only the local community but visitors alike, who come seeking a taste of Autumn.
Each year, a new generation of local kinder families from the Dandenong Ranges Pre-School take the reigns, lovingly carrying on Chestnut Festival traditions whilst also introducing just a hint of something new. It might sound like a small event but this is a traditional that really it worth a visit and offers and intimate experience of what make Autumn special.

At the heart of the Festival is the chestnut itself - a humble and under-utilised nut which can be found in abundant supply throughout the Hilltop Villages of this beautiful region. Chestnuts have been grown in Australia for over 100 years and for the Dandenong Ranges, are synonymous with Autumn. As they're roasted by roadside stalls - the familiar smell signals the changing of seasons.
Each year, event organisers (aka Kinder Families) come together for a picking day where we they trudge out to local chestnut trees for harvest, these local nuts are then showcased at the Festival for all the enjoy.
Come and join in for day of family fun on the mountain next on the 1st May 2016. Savour the abundant chestnuts, gourmet food, Devonshire tea, coffee, artisan beer and mulled wine.
Explore the diverse range of stalls showcasing locally made handcrafts and produce. while children enjoy the fun rides and adventure play space.
For more information, see chestnutfestival.org.au