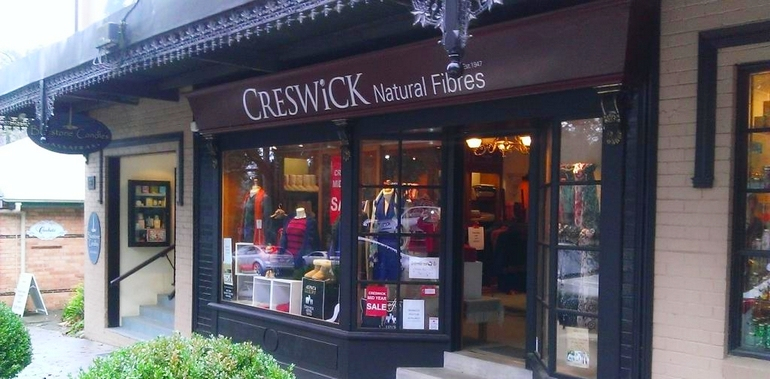 Creswick Natural Fibres
A true Aussie retailer for more than 70 years, Creswick Wool is luxurious, sustainably made and proudly supports its community through reinvesting in sustainable practices.
Here you'll find a range of quality fashion items made from high-quality natural fibres such as cashmere, alpaca and merino wool. Their local mills produce also produce alpaca throws, blankets and accessories.
Step inside and browse to find a range of cosy and comfortable wardrobe additions or a new luxury, snuggly warm addition to your home.