Craftwork Roasting Co's Flat White with a Prosciutto, Cheddar & Bechamel Croissant
The quintessential Victorian breakfast of a coffee and croissant has seriously gone next level here.
Made using their house 'Strong Suit Espresso Blend' this coffee has been delivering the go-go juice to locals and visitors alike with much acclaim.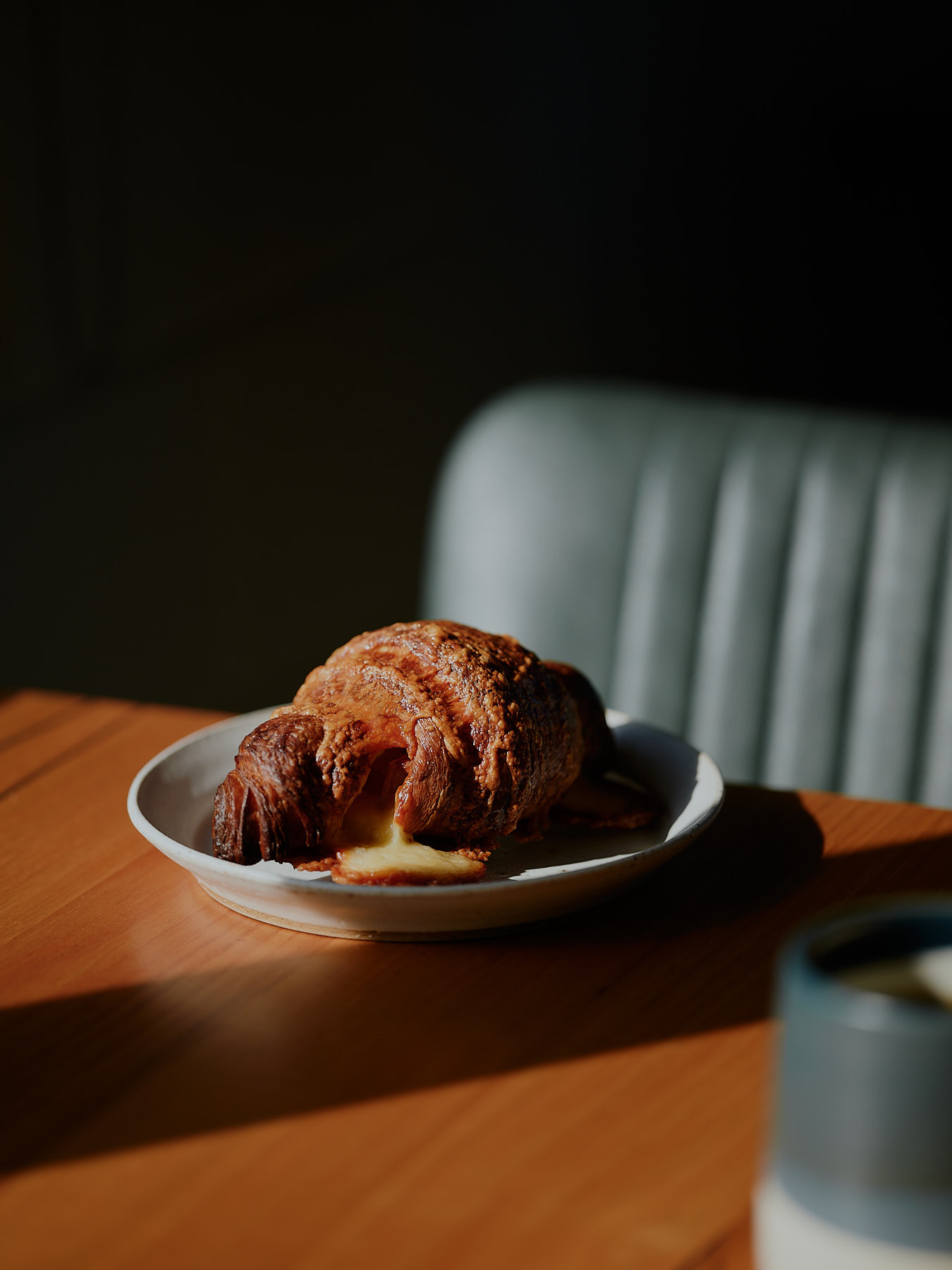 Co-owner and head roaster Caleb Heaney has spent years meticulously curating his take on the perfect espresso blend. Using seasonal specialty coffee from Central and South America, Strong Suit is the ultimate crowd-pleaser. Sweet, well rounded and extremely versatile with notes of caramel, hazelnut and apricot.
Paired with their signature pastry, it's the perfect combo.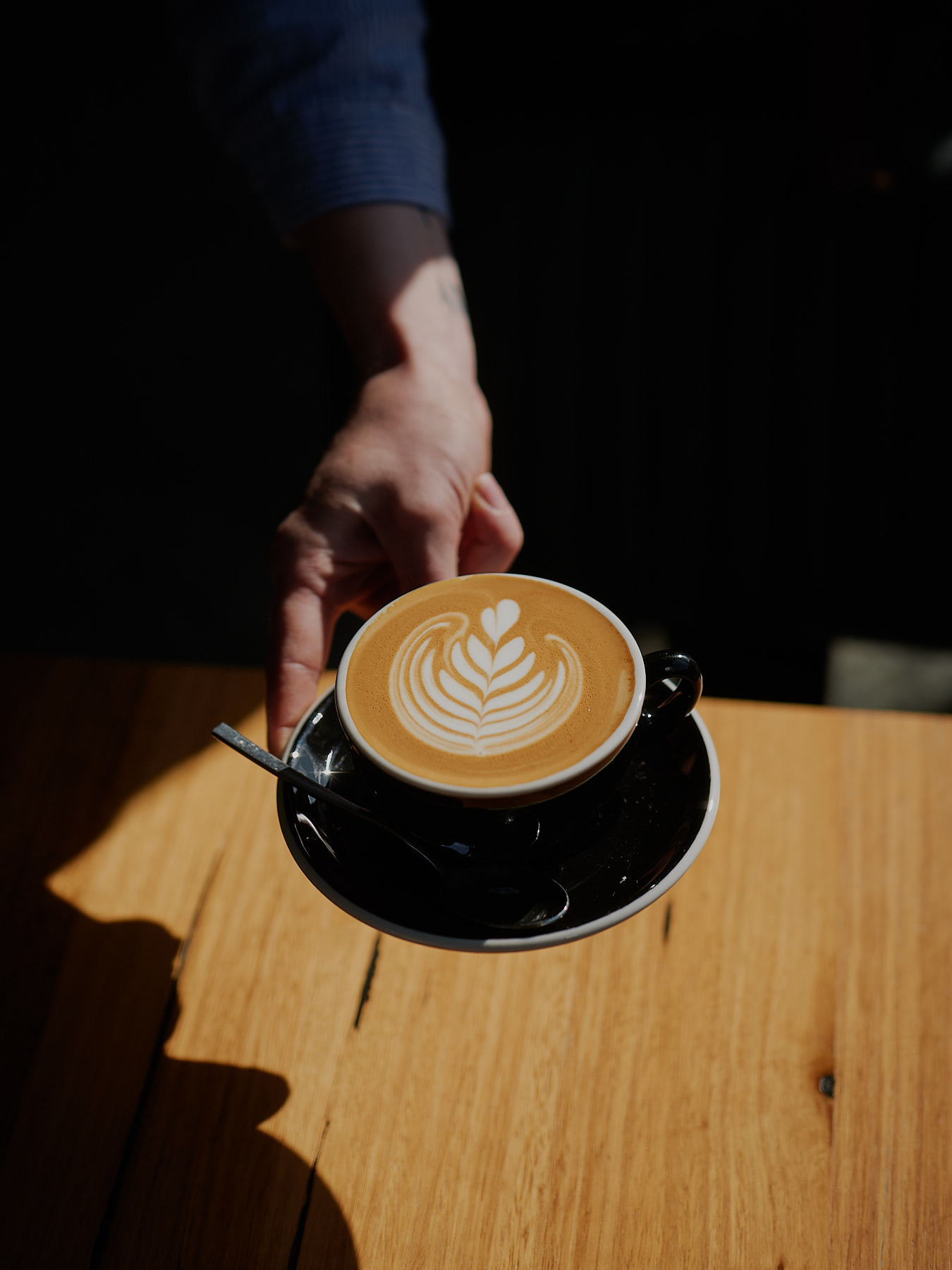 "Strong Suit is our signature house blend and is served every day alongside a rotating single origin," he says, "Our pastry selection is baked fresh every morning and is available every day from 8 am until sold out. Our prosciutto croissant is filled with shaved prosciutto, buffalo bechamel sauce and cheddar, wrapped in a buttery croissant pastry."
Here, a cup of coffee isn't just a cup of coffee. What makes Craftwork Roasting Co so different is the effort Craftwork Roasting go to create a true connection with the customer and their morning coffee ritual.
"Using only specialty grade coffee, biodynamic and organic flour each link in our supply chain reaps reward, higher wages and proper recognition, as they should."
"The history of the farmer, the process, the journey, are all important aspects of the coffee and flour we use. This genuinely impacts the economic status of those farmers", says Caleb.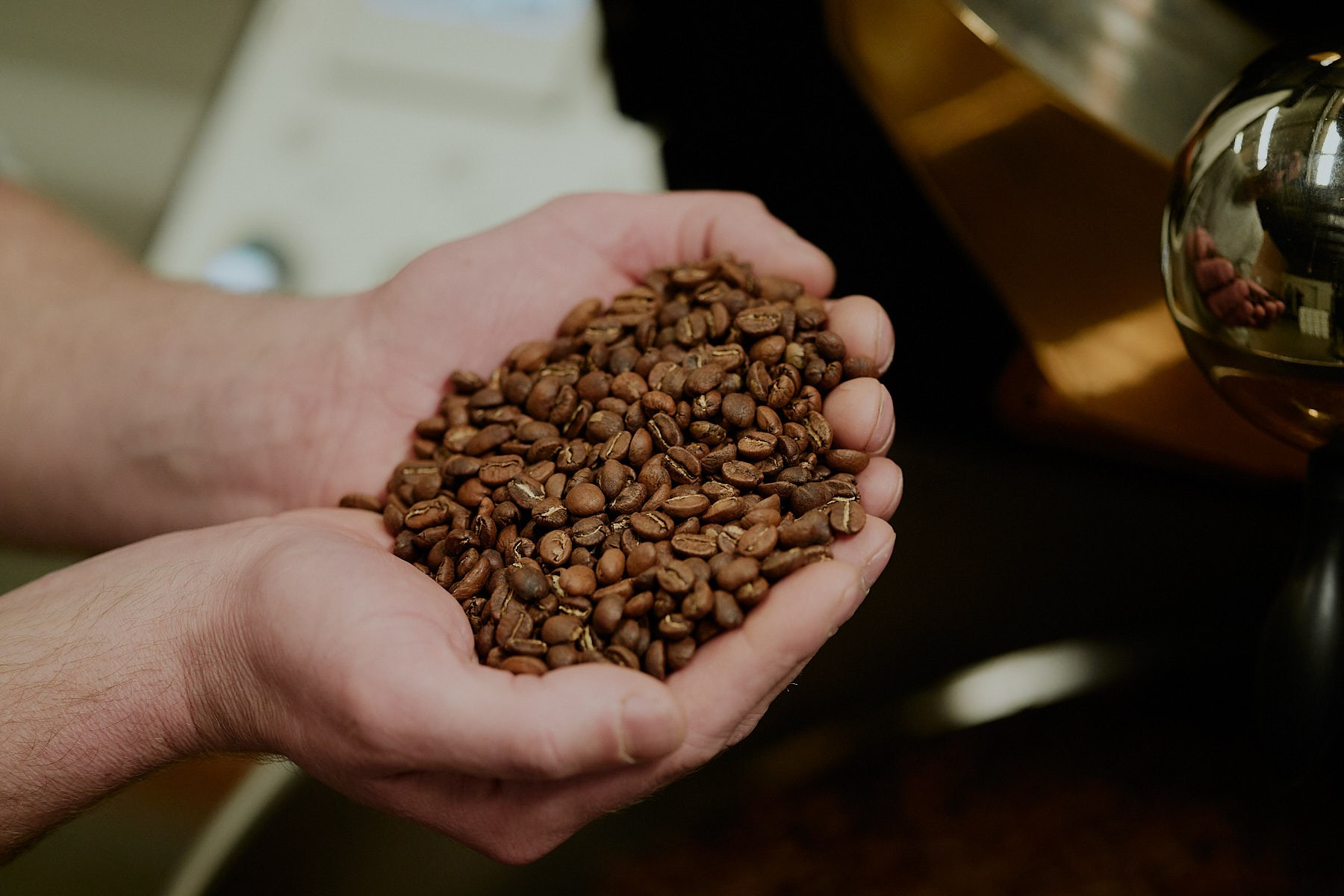 "By building long-term relationships it provides them with income security and also enables us to have a consistent offering year on year."
Caleb built a strong knowledge of the Melbourne specialty coffee scene gaining his roots working as Head Roaster in establishments such as Seven Seeds and Small Batch. After the sale of their CBD cafe A Little Bird Told Me in 2015, Caleb and Rebecca (pictured below) established Craftwork Roasting Co in 2016.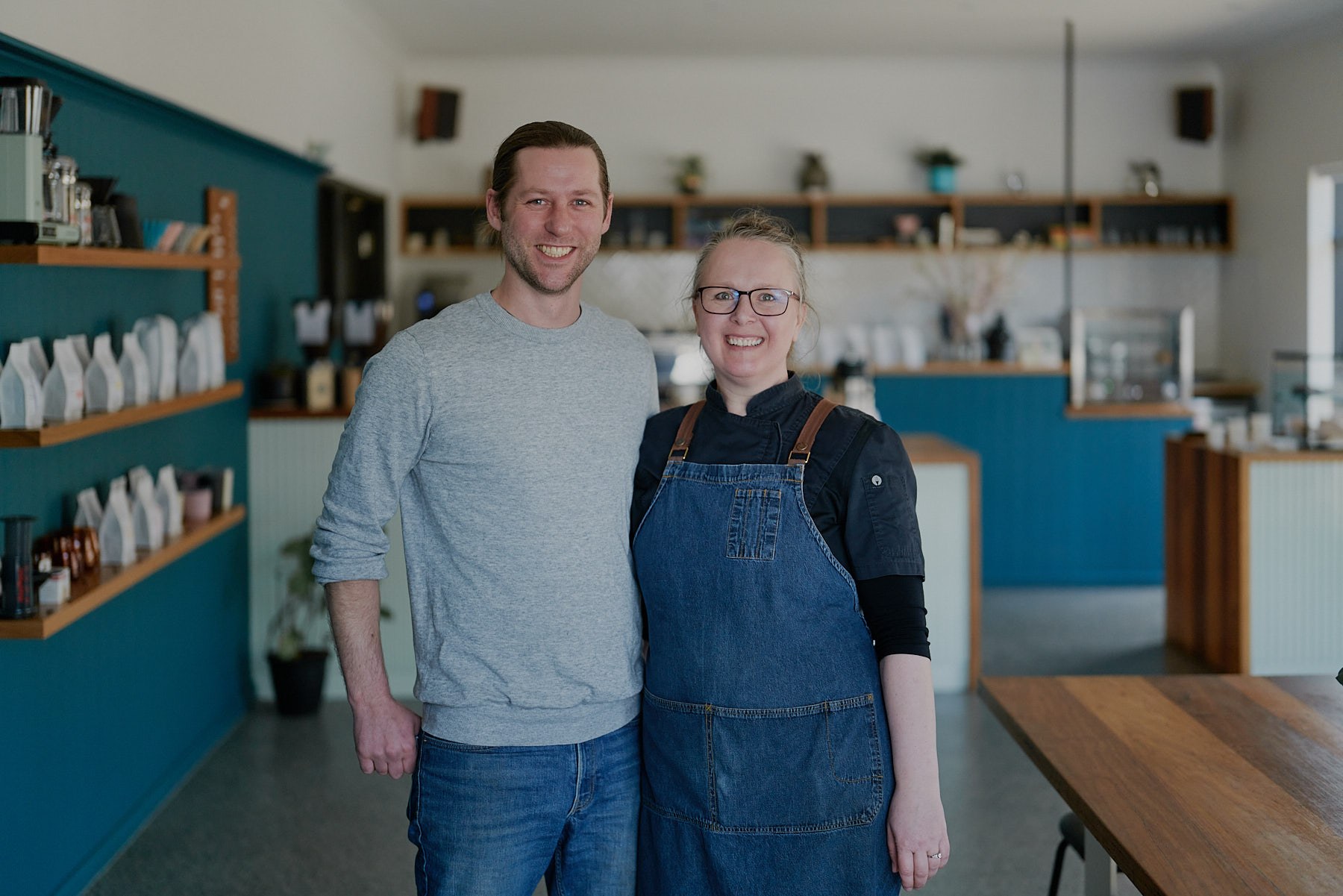 Beginning as a wholesale business, they supplied beans to cafes, restaurants, offices and homes throughout Australia.
Rebecca's background in retail design and passion for sourdough baking led them to incorporate artisanal small-batch baked goods to their offering.
It allowed them to "connect with the community and bring our customers closer to what we offer."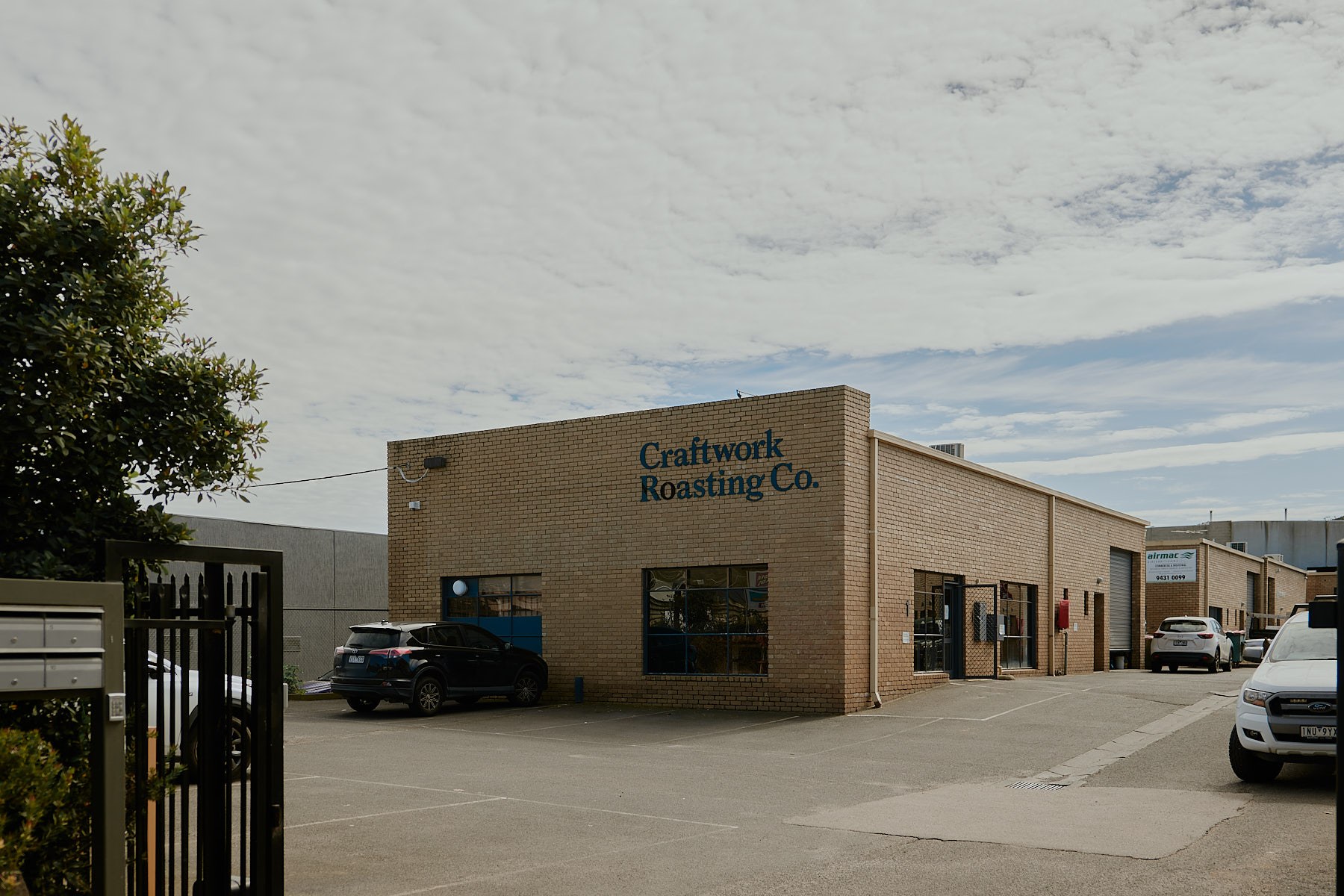 Plans are in place to expand their artisanal baked goods range as they open their doors to anyone and everyone who loves great coffee and particularly those who love talking about speciality coffee.
Craftwork Roasting Co is open Monday - Friday 7am - 2pm and Saturday 8am - 2pm, closed on Sunday. Want to avoid missing out on those sensational sell-out pastries? Pre-orders are welcome with a minimum 24hrs notice.