The Yarra Valley and Dandenong Ranges offer a huge range of award-winning wines and cocktails, quality multicultural dishes, restaurants and cafes showcasing local produce and culinary talent creating the food we love to eat.
If you're dining in our region, take the time to discover these incredible signature dishes and the unique stories behind what makes them some of the best bites and bevs.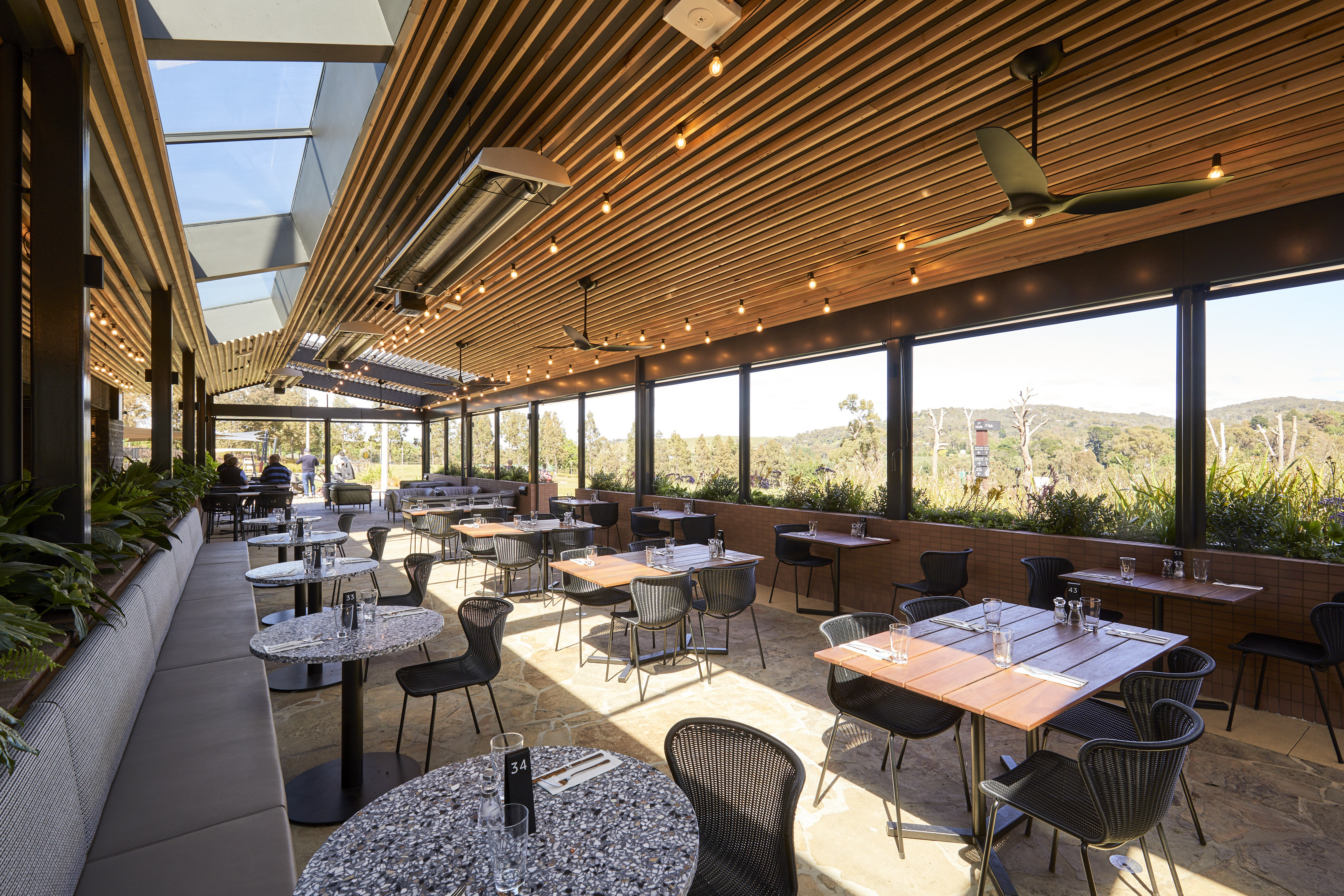 Located within the RACV Healesville Country Club and Resort, favourite dining spot Riddell's Green offers guests an alfresco casual dining space and bar overlooking an 18-hole Michael Clayton-inspired golf course.
Loved by members, locals and visitors alike, it features an American-inspired menu with traditional BBQ ribs, steaks and lighter options too, every day of the week.
Chef Lalit Kumar (pictured far below) has created a bold-flavoured signature dish with his chicken caldo (pictured immediately below) that impresses every time.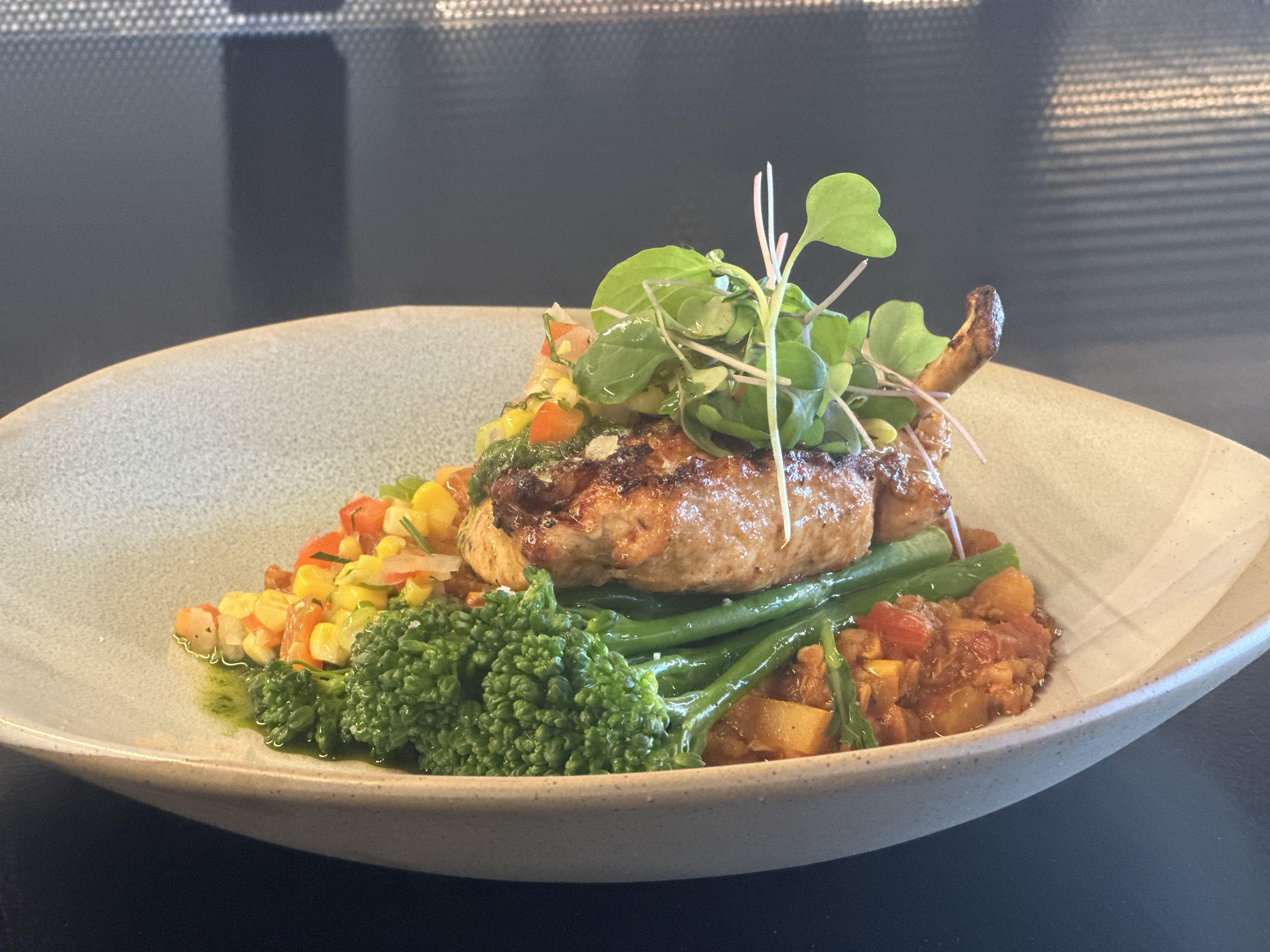 "Our classic Mexican chicken caldo sits on a bed of vibrant vegetables and greens and is one of our favourites here at Riddell's Green in Healesville. It's on heavy rotation from November to April and believe me, has some incredibly devoted fans," he says.
"The combination of simple ingredients and kitchen staples, like chicken, rice, cilantro, and vegetables, make this delicious dish an authentic and comforting Mexican meal. The best part is, it's good for you."
Kumar says he finds inspiration for his dishes everywhere. "You only have to look for it. I have a strong affinity for food and cooking. I love and enjoy it because there's no limit to how creative you can be," he adds.
What began as a warming chicken and vegetable soup over the winter months evolved into a sensational summertime dish. "The chicken caldo became a warming chicken and vegetable salad," he says. "A modern twist on what was once a soup, and of course," he adds, "it uses predominantly Yarra Valley ingredients."
"The summertime version of chicken caldo is actually our best-selling dish on the menu."
"I tend to approach food with the thinking that there must always be something different or unusual in the mix. Any dish has to be true to itself, yet it also has to stand apart from the same dish cooked by someone else. It's easy to use unnecessary ingredients that don't add anything or work well together," he explains.
"Sometimes, less is more. You need to use imagination to get the combination of ingredients just right. Like the chicken caldo, food that's served should be visually interesting, and beautiful enough to take a photo of and share with the world. A lot of people are visual people and that's how they get excited about food."
"Mexican food is getting more popular by the day. Packed full of flavour and spice, it's similar to Indian food in a way. At Riddell's Green, we use authentic Mexican chillies and herbs in our cooking. Apart from Mexican chipotle chilli which is well known and common throughout India too, we use pasilla, ancho, negro, guajillo, habanero, plus other chilli varieties. We like to keep our guests guessing!"
For those keen on both enjoying this tasty and visually impressive dish, it's available at Riddell's Green every day of the week for lunch or dinner.