Unleash and Unwind: A Pawfect Day Out in the Yarra Ranges
We get it, being cooped up at home hasn't been ideal for you or your pupper and if you're as desperate for a change of scenery as your dog is in need of some new things to sniff, we have the pawfect day in the region for you and your bestie.
Morning Departure:
Pack up your pup's travel bag and hop in the car. From the Melbourne CBD, it's roughly an hour's drive to the Dandenong Ranges. Hit that playlist and crack the window; new sniff-worthy environments are on the way!
Enjoy brunch and puppuccinos at any pet-friendly cafe where you sit back in the sunshine and rest your paws. The General Food Store in Emerald, Proserpina Bakehouse in Sassafrass and Incy Wincy have an open-door policy for pooches and sunny outdoor spots to enjoy a relaxing brunch.
You'll find these spots have friendly pup-loving staff who'll often pop out to say hello to you and your pup, fresh water bowls available for thirsty dogs, and outdoor door seating where everyone can relax for a coffee and a treat. Pawtastic dog treats are on the menu at both Incy Wincy and The General Food Store too.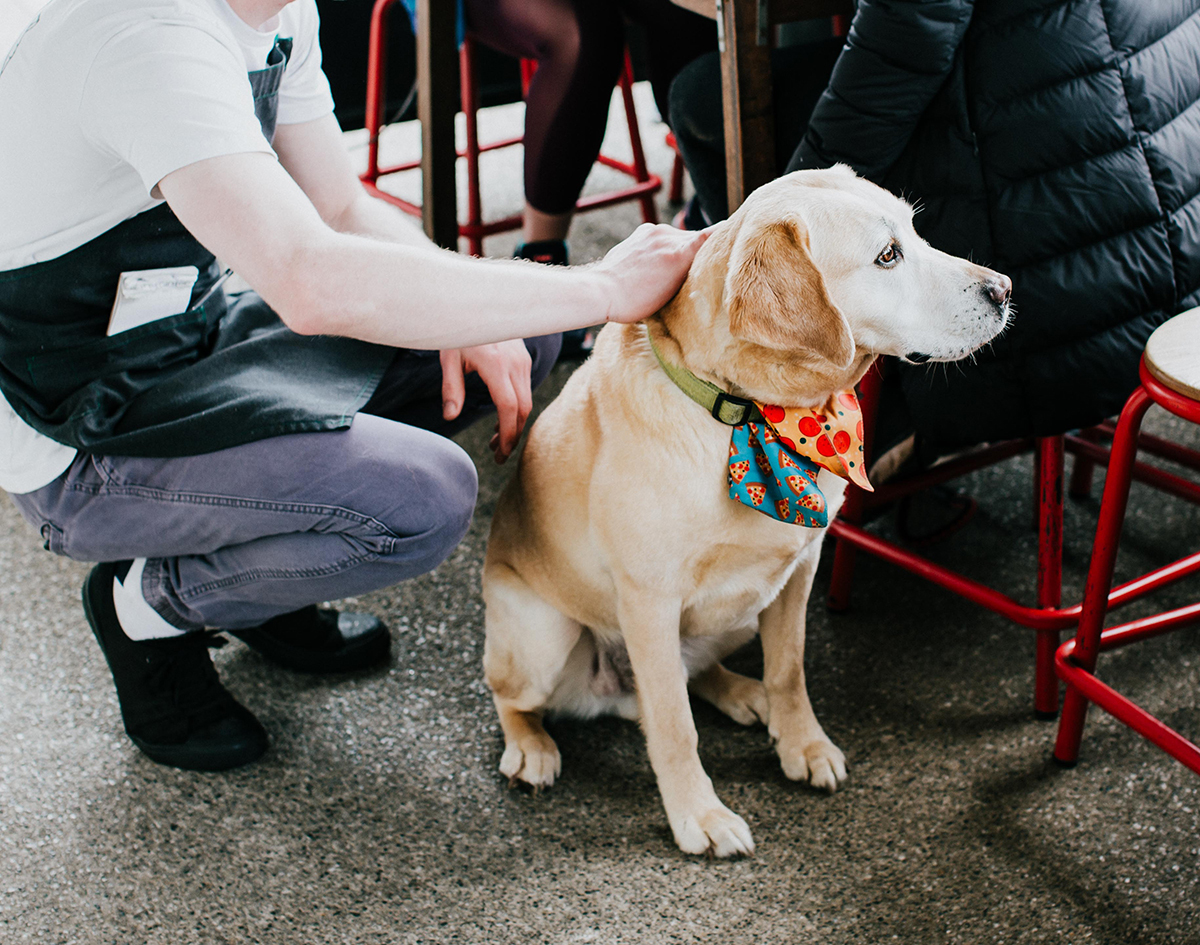 Afternoon:
Depending on the time of year you're visiting, the region hosts a variety of events specifically designed for a day out with your bestie.

Check out some of the pet-friendly events held here throughout the year.

Dedicated event or not, anytime's a great time to visit. So spend the afternoon going walkies at a number of pet-friendly parks, some allow for the best-behaved to go off-lead as well. Spots like Emerald Lake Park are dog friendly and offer a range of walks to choose from, depending on how energetic your dog is. The Lake Nobelius Loop Track is only 15 minutes and an easy stroll to stretch the legs (great for smaller dogs) while more energetic dogs and their owners might prefer the longer. More moderate walk, the Emerald-Cockatoo Multi-use trail.
Owners could call in and visit the brand new Puffing Billy Visitors centre and if you catch them on the right day you may even be able to jump on board the Puffing Billy Dog Express.
If you're keen for a walk certain to have them snoring in the backseat the entire drive home, try the Mathias Track popular with dog walkers as well as horses, and bike riders. The near- 8km return walk can be accessed from Falls Road, Silvan Road, the former Olinda Golf Course or the Hamer Arboretum.
After a good stretch, it's time for a wine-down where you can visit a wide range of wineries, all allowing your favourite four-legged friend to accompany you.

Cloudehill Gardens is a lovely leafy garden stroll for dogs on leads, as is the RJ Hamer Arboretum.


Click here for a list of off-lead parks.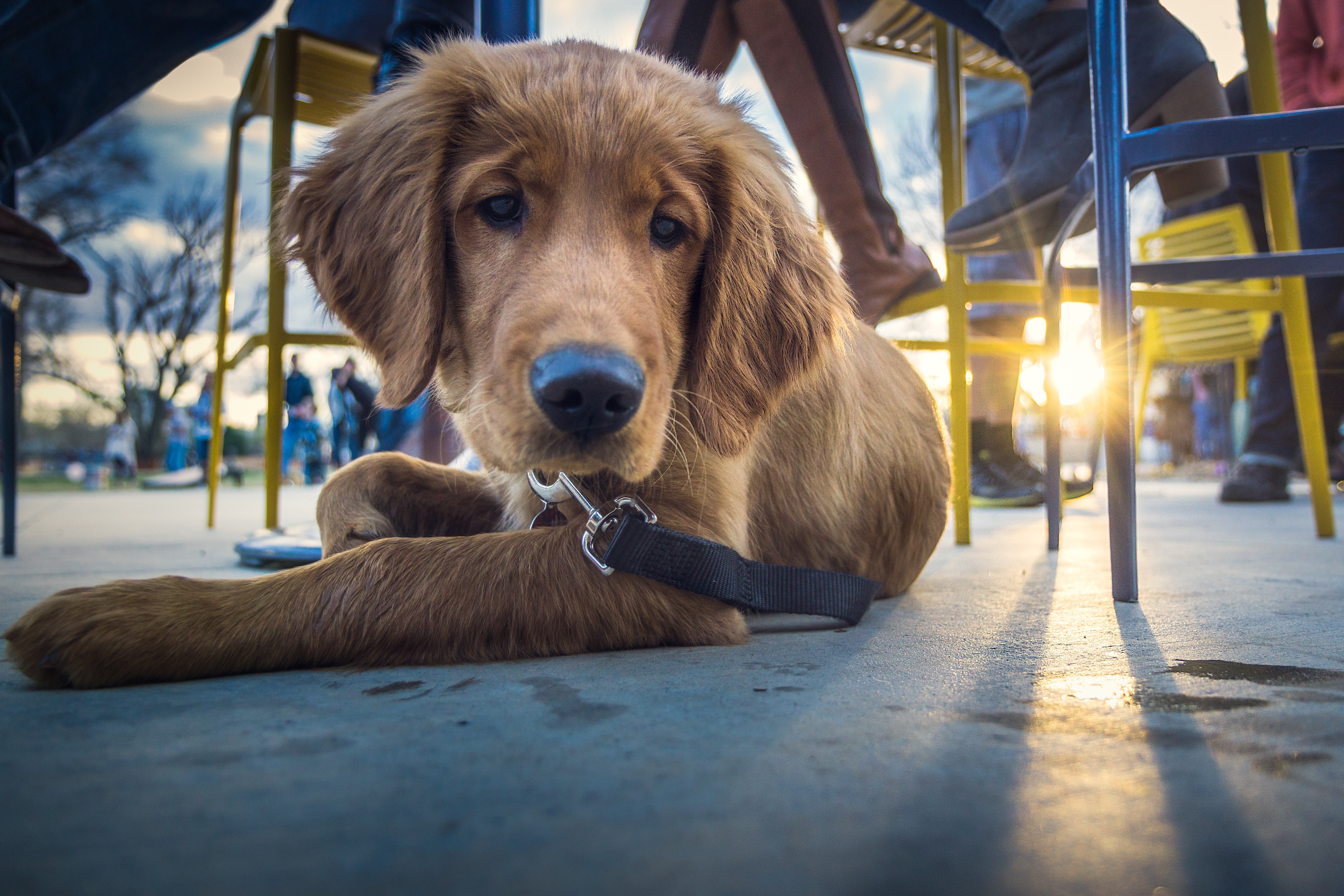 After a good stretch, it's time for a wine-down where you can visit a wide range of wineries, all allowing your favourite four-legged friend to accompany you.
Click here to discover pup-friendly wineries, cafes and more in the region.

Early Evening:
If you're keen for a meal before heading back to Melbourne or just want to relax for a sundowner, we've sniffed out some of the best pet-friendly pubs in the region. If you're making a booking, let them know you'll be bringing your goodest good boy and they'll hold a spot for you both in the pet approved areas.
Local favourite Babaji's Kitchen has an outdoor area to relax with your pet and rumour has it they're whipping up a batch of soon-to-be-released doggie dosa.

Dogs are welcome at SkyHigh Mount Dandenong on a lead. The observation area and outside bistro area are both accessible from outside so your dog is welcome to sit with you. There are gardens to explore and paths making this a varied spot to take your furry friend.

Click here to read about special dog-friendly events and wine tours just for you and your best mate.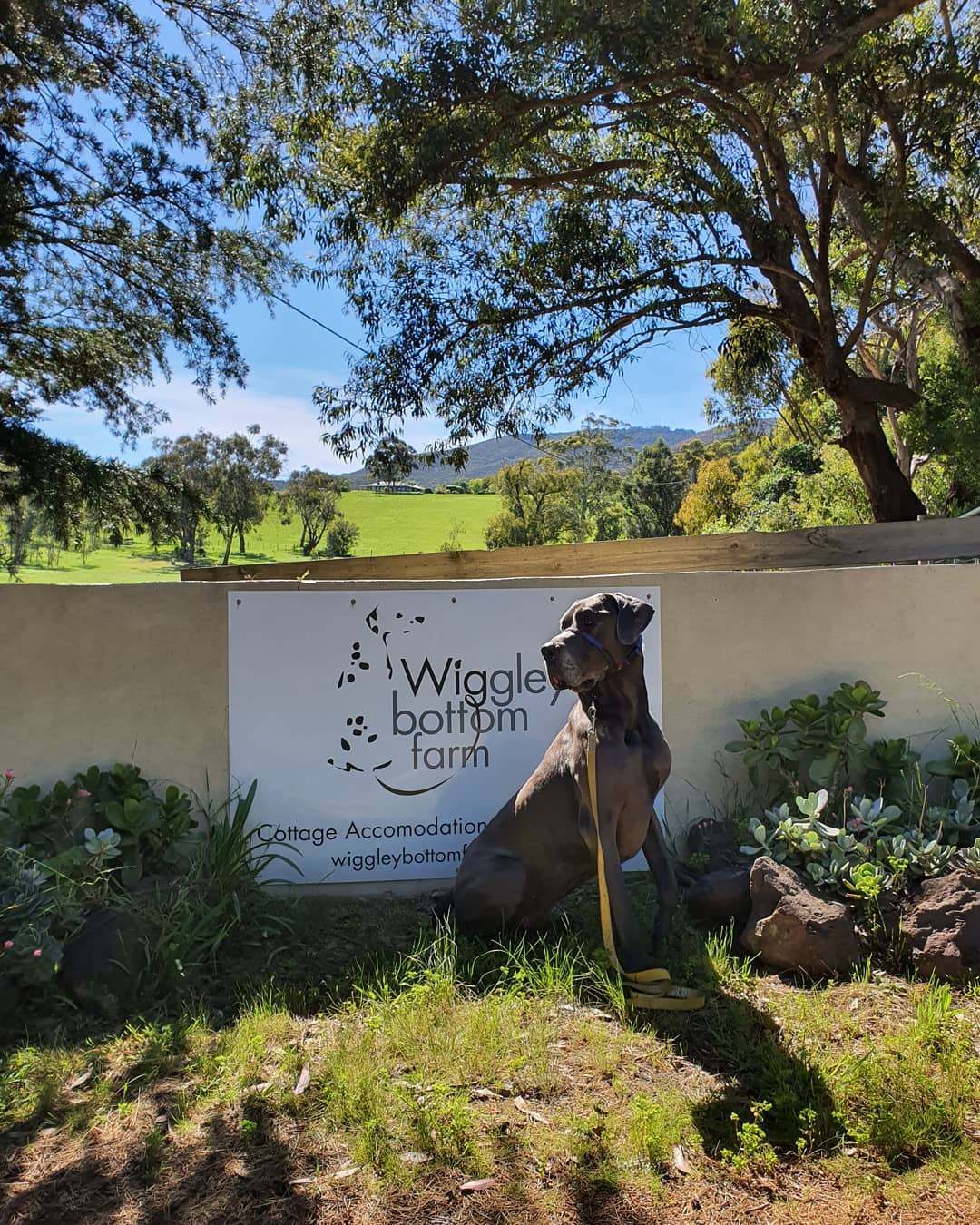 Add an overnight:
Want to add an overnight stay or make a weekend of it? No problem. Here you'll find a variety of accommodation options where your pet will feel just as welcome as you are. Check out a range of B&B style options where you'll both feel right at home, such as Alpaca Ridge, Emerald Cottage and the appropriately named, Wiggley Bottom Farm, located in Badger Creek.