Bit of an art and history buff? Love learning more about the culture of a local region?
Spend a day exploring some of the Dandenong Ranges' most inspiring and thought-provoking cultural spots. From the romance of a historic steam train to Indigenous history and heritage, there's so much to discover, you might need a long weekend.
Get Cultural
Prior to European settlement, this region was originally known as Corhanwarrabul, a popular hunting spot for Woiworung people of the Kulin nation. Travellers interested in the Indigenous culture and its relation to the Dandenong Ranges should first make a stop at Burrinja Gallery in Upwey.
Here you'll find a variety of gallery spaces, art studios, an incredible collection of Indigenous art, live performances and children's programs. Have a look at their website to see what's happening on your particular dates.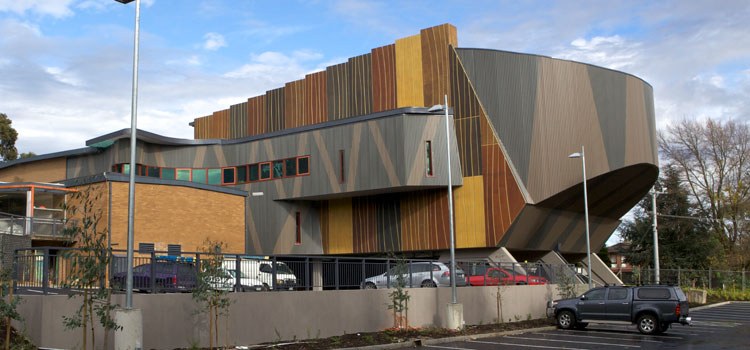 While currently closed to the public due to storm damage, William Ricketts Sanctuary is well worth the stop, not just for its ferny gloriousness and lush gardens or the close to 100 sculptures throughout, but because of its historical and cultural significance.

Named after the naturalist, environmentalist and sculptor, William Ricketts who spent 60 years living in and working on this passion project. Visitors here will immediately appreciate the affinity he had with the Indigenous people and culture as you wander under the cool canopy of tall ash trees.
Repairs are underway at this location, but the extent of the damage has sadly meant that it will remain temporarily closed until at least 2024. Please visit Parks Victoria's website for up-to-date information.

For those specifically interested in the Indigenous history of the region, click here for more ideas on how to enjoy an Indigenous experience in the Yarra Valley and Dandenong Ranges.


Get Artsy
The Dandenong Ranges are a hub for artists, writers and musicians, it's even inspired popular crime novelist Arthur Upfield to use the location as the setting for two of his detective novels, The Devil's Step (1946) and An Author Bites the Dust (1948).
Following a morning in the William Ricketts Sanctuary where you can spot sculptures aplenty, grab lunch in Wandin for a pot of tea and a bite at Warratina Lavender Farm. It's not just a peaceful and beautifully-scented place to sit among the lavender fields but throughout the year you'll find a range of art and crafting shows and exhibitions such as the woodworking expo, patchwork exhibition and more.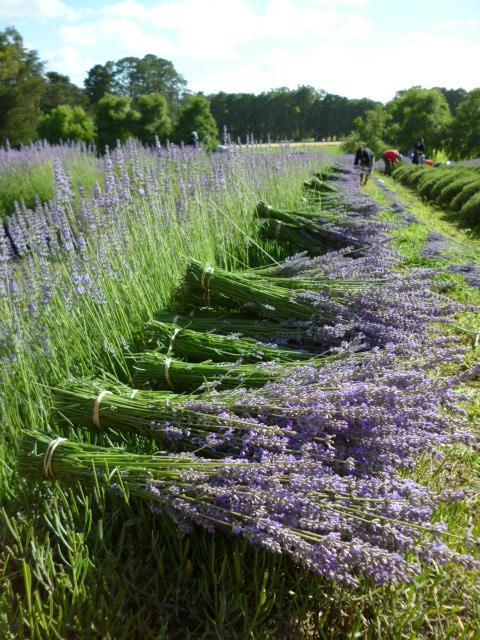 Visit on the third Sunday of every month and you can browse the Emerald Market where local artists sell handmade and homemade artworks and craft as well as an abundance of gourmet goodies and fresh produce.
For more information on the incredible markets held in our region, check out our market calendar and find a new local market to explore.
From here, venture over to the Sherbrooke Art Gallery in Belgrave where an ever-changing display of hundreds of artworks are exhibited and sold. Managed by the Sherbrooke Art Society, a regular roster of exhibitions take place throughout the year as well as workshops and classes for the artistically inclined.

Why not follow our Art Lives Here Trail and discover the wealth of creative talent in the Yarra Valley and Dandenong Ranges?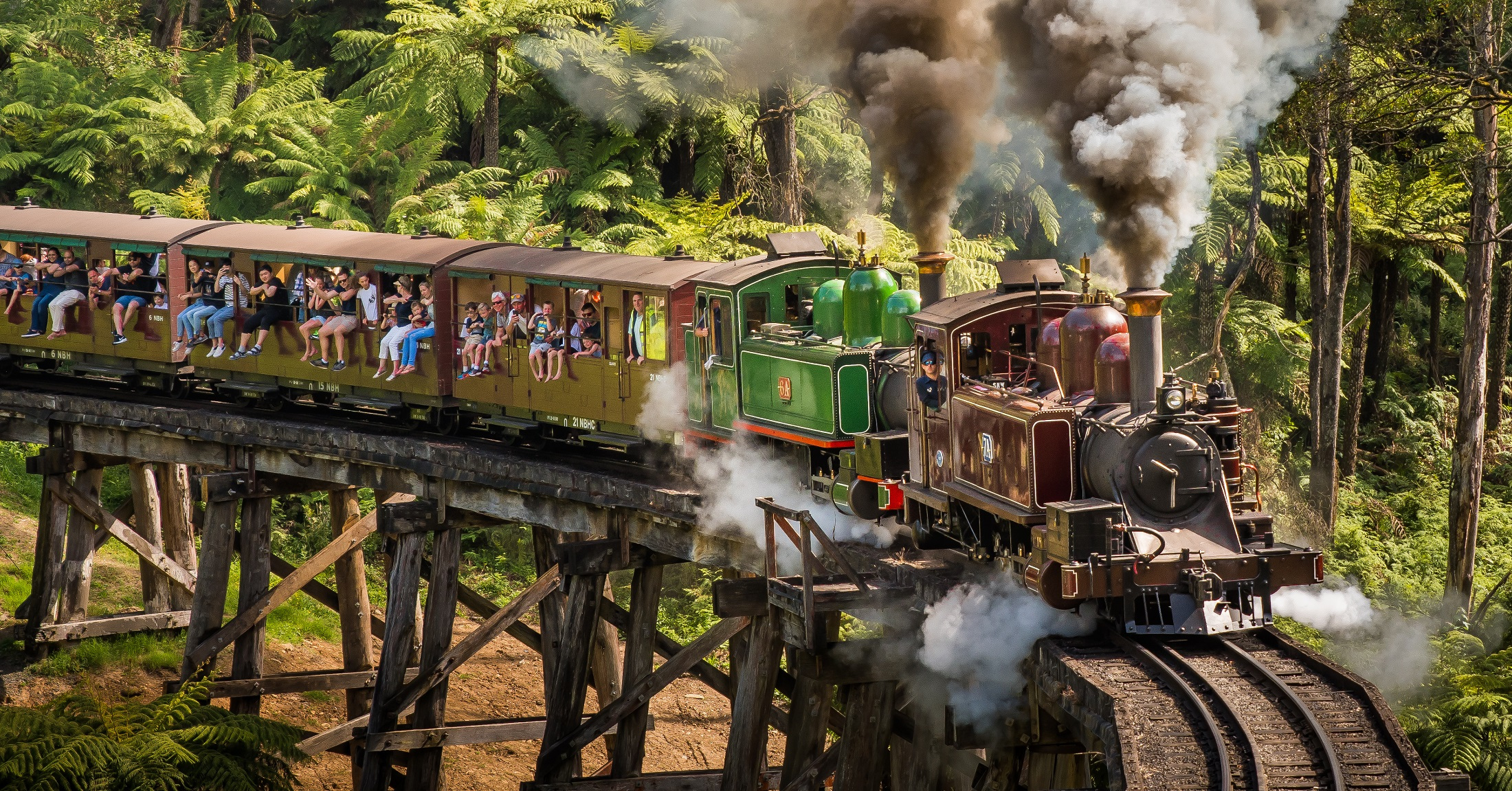 Get Nostalgic

History buffs and those keen on a bit of nostalgia can revel in the romance of the steam trains as the northern and southern boundaries of the Dandenongs are, for the most part, enclosed by railway corridors.
Climb aboard Puffing Billy Railway, an iconic attraction of the area which weaves through a variety of local towns, forest areas and over historic trestle bridges making stops along the way. The full round-trip train experience is roughly 3-5 hours from Belgrave to Gembrook and return, so why not make the most of the day and book into the first-class dining carriage where you can enjoy some of the finest locally-sourced food and wine right from the Yarra Valley.
From here, dig deep into the region's history in Emerald at the Emerald Museum located in the historic Nobelius Heritage Park. Here, you'll find a wealth of information on the historic significance of the area all the way back to the early Aboriginal history to the present day.
Spend the evening in Sassafras, and explore the historic gardens, browse the antique shops and if you're keen to make a weekend of it, check in at any number of accommodation options.
If you're making a weekend of it, venture to Mont de Lancey and experience how blacksmiths worked and operated once upon a time. You can also explore the museum and Mont de Lancey homestead, time your trip right and catch the Yesteryear Festival held here each summer.
On your way home, make a stop in Eltham, the home to a historic wooden railway trestle bridge, built in 1902. Still in use as part of Melbourne's electric rail network, the trestle bridge. If you time it right, you might even get a glimpse (and photo) of a steam train crossing over it.
Stops along the way: Melbourne to Belgrave, Emerald, Sassafras, Mont de Lancey, Eltham.