Okay, we get it, vegan puns are corny, but if you're visiting the Yarra Valley and Dandenong Ranges and feel like you might struggle with a plant-based diet, you won't. Known for our stellar food and wine options, there's no way we'd leave out our vegan visitors, so put these tasty stops on your itinerary.
You'll find plenty of options for dining in the region such as the Olinda Tea House, which has a modern, Asian- fusion style fare with a dedicated vegan menu. Tucked into the Dandenong Ranges, you'll dine amid acres of lush forest and gorgeous gardens.
Casual and family-friendly Bam Bam Italian is a great choice for groups in particular as its modern Italian, crowd-pleasing menu includes options for gluten-free, dairy-free, vegetarian, vegan, garlic, and onion free so nobody misses out.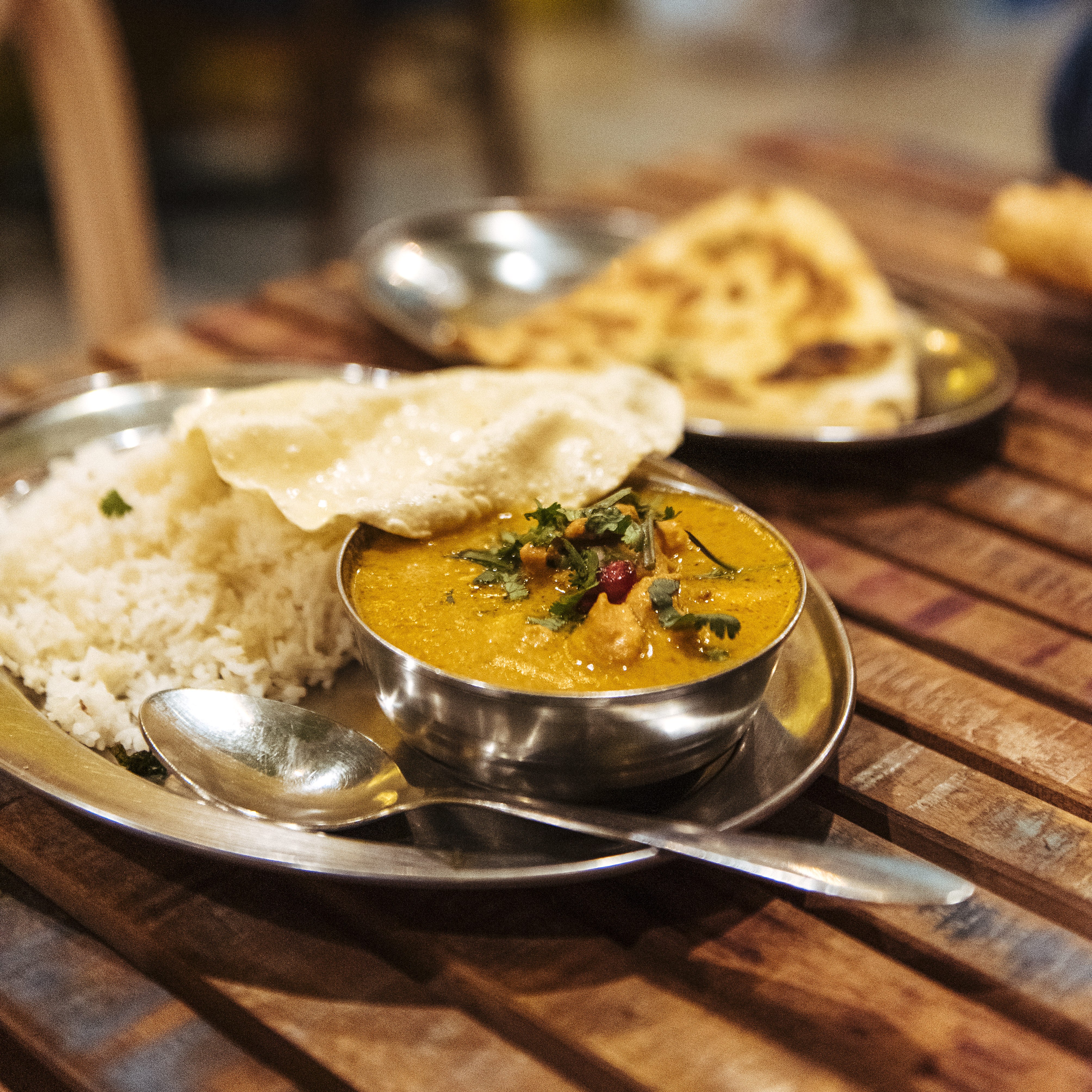 If Indian is your vibe, local fav Babajis Kitchen in Belgrave is a must-stop. From curries to dosa, street food paired with craft beers, this is a food lovers dream and if you're vegan, you're in luck as the menu offering here is so, so good. As an added bonus, it's just a short stroll from Puffing Billy, Cameo Cinema, a super short drive to the 1000 Steps (gotta work off that good food somehow) and the Dandenong Ranges National Park, so it's an easy stopping point if you're visiting as a day-tripper or weekender. And get this, it's pet friendly too. So bring your pupper, enjoy their outdoor dining area and hit the parks for a great day out.
Fancy a nibble or looking to stock up the picnic basket and take it to any one of our incredible parks and reserves? Mount Dandenong's The Deli Platter, has a wide variety of fresh and oh-so-tasty gourmet goods to eat in, takeaway or pop into the esky to enjoy later at home. Here you'll find loads of options for both sweet and savouries with plenty of gluten-free, dairy-free and vegan options.

Ripe Cafe Sassafras in the heart of the Dandenong's use fresh, local and ethically sourced produce for the all-day dining menu, which includes a Veggie Love section where vegan diners can dig into meals and sweets. And if you love coffee, we mean, LURVE coffee, Ripe is super passionate about making a killer cup. Ripe Cafe Sassafras roaster is Melba Organic, nine-time winners of the golden bean coffee roasting competition. You're welcome.

Nancy's of the Valley's is a Yarra Junction café based not too far from the Warburton Rail Trail offering a menu with delicious vegan options as well as vegetarian options that can be made vegan to suit. Rumour has it the vegan pho, as well as the vegan chocolate caramel slice, are well worth making the visit.
And if you've got a sweet tooth, Yarra Valley Chocolateries' new vegan range is crafted with all the passion that makes this iconic attraction so loved by visitors. Chocolatiers have created a delicious range of chocolate available at their shop completely vegan, using 100% natural ingredients, 100% pure cocoa butter, no artificial flavours, colouring or preservatives and are beautifully tempered so they shine, snap and deliver a silky-smooth finish. Stock up because running out is so disappointing.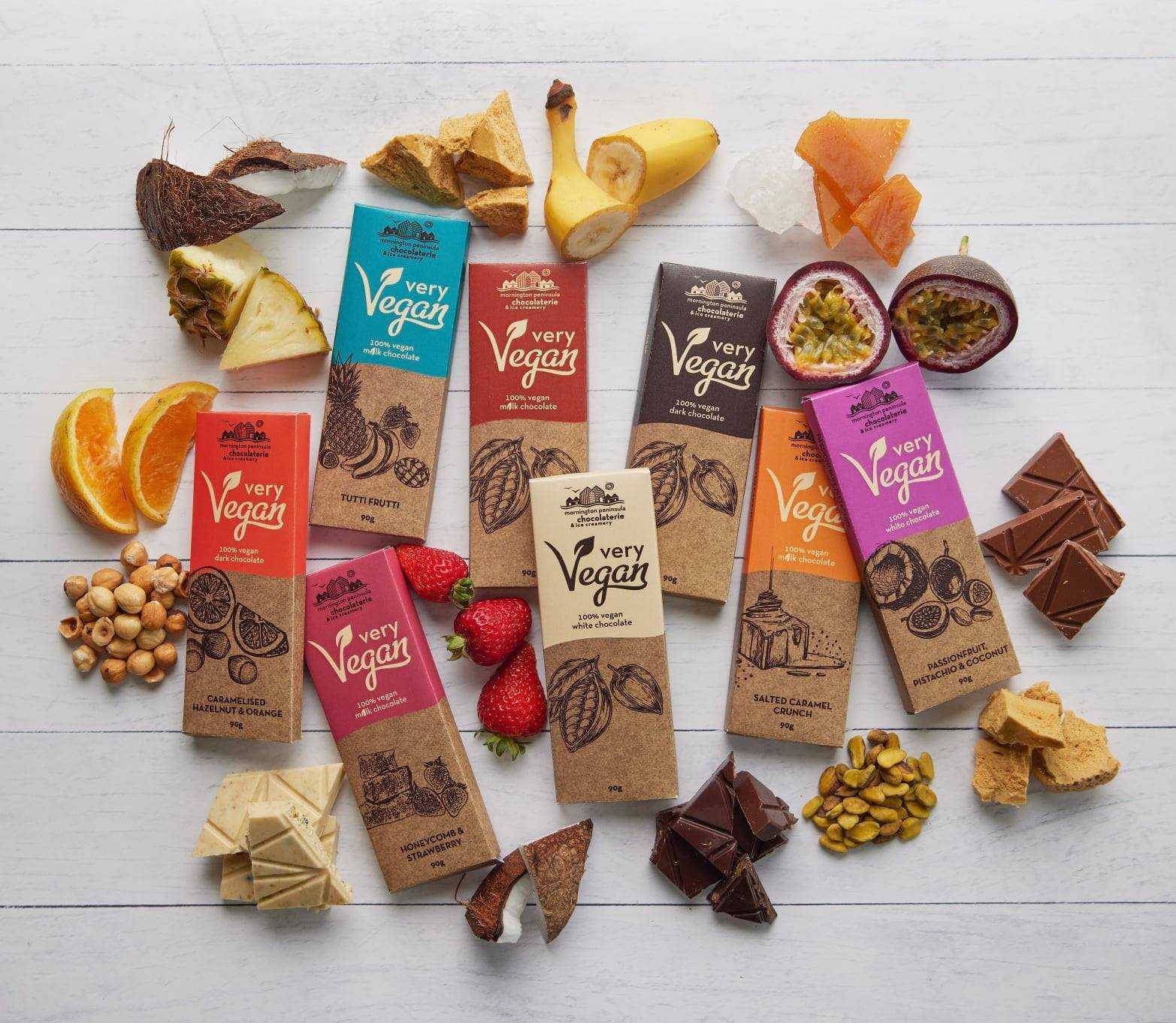 The region's orchards are a great way to spend the day fruit picking and tasting at any one of our numerous orchards such as Rayner's Orchard, The Orchard at Montague, CherryHill Orchards and Sanders Apple Orchard. Spend a day in the sunshine and sample seasonal fruit fresh from the farm.
While you're visiting the orchards, check out the retail spaces selling gourmet goods, locally made vegan-friendly ciders and more.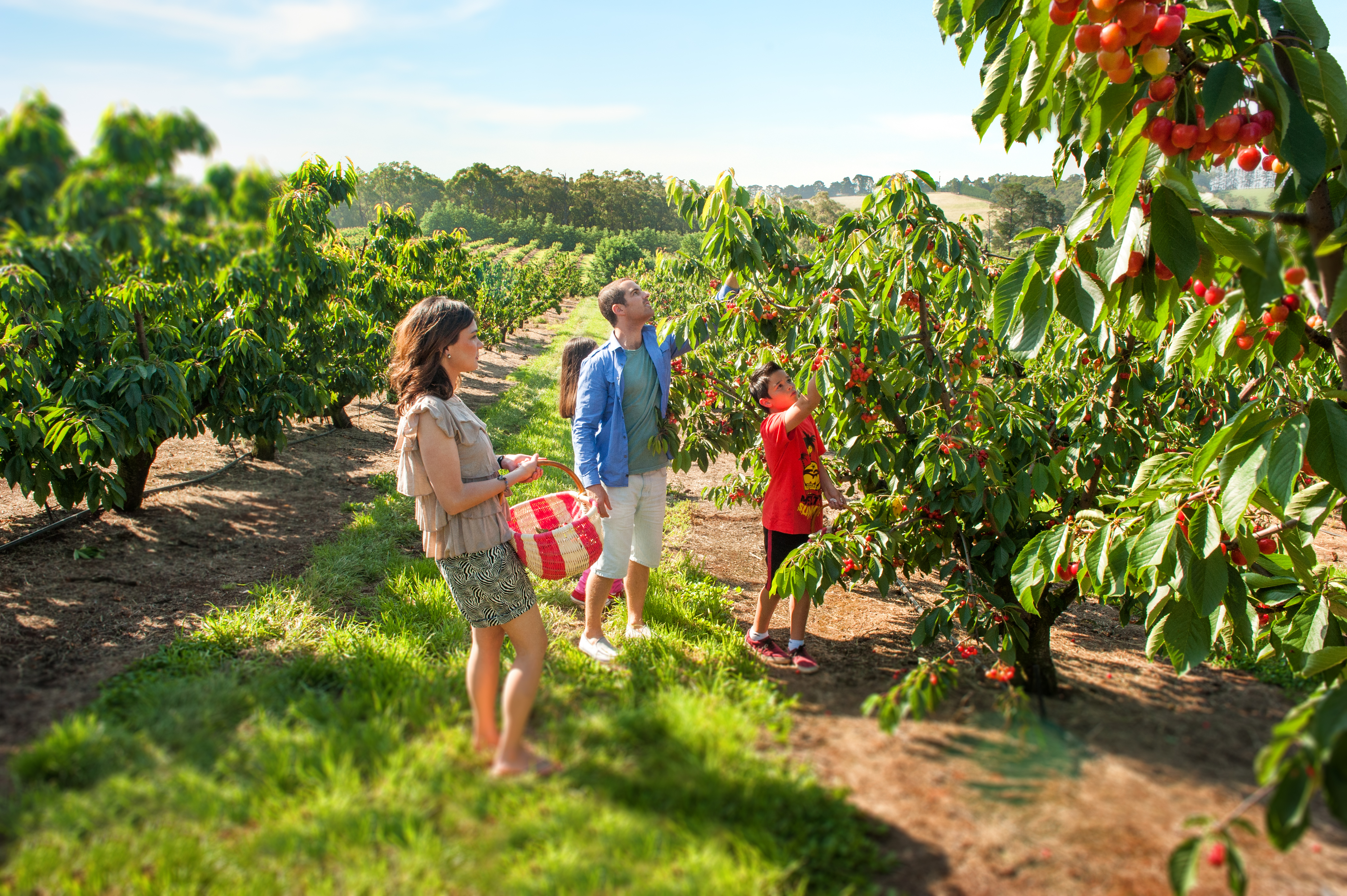 And the wines, the wines! The cellar door at Rob Dolan Wines is a perfect spot for a relax and tasting, it's even pet friendly, if you're travelling with your pooch. Rob Dolan has worked with some of the best growers in the region over the last 25 years to produce elegant wines with a serious depth of flavour. Get cosy at their cellar door and settle in for an afternoon tasting and while you're at it, order a cheese and produce grazing platter as they have vegan cheese options to pair with your new favourite drop.

De Bortoli has taken up the practice of using pea and potato proteins to replace the traditional egg-based products which have been historically used to clarify wines. As such, here you'll find a huge range of wines at their cellar door that are vegan and equally as delicious as you'd expect. Book in a tasting and stock up on some bottles to take home.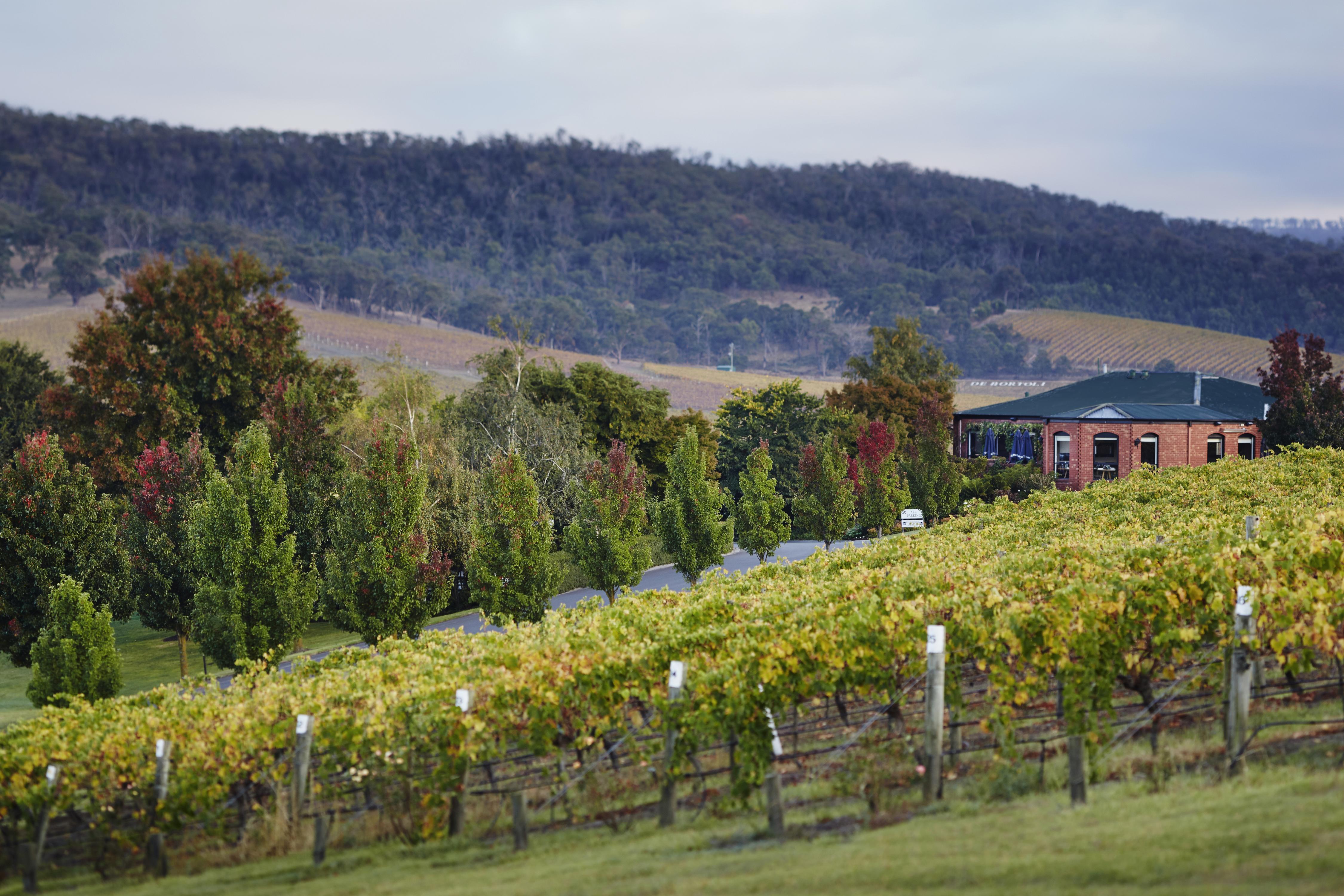 Boutique and family-owned, Philip Lobley Wines in Glenburn put sustainability at the forefront of their winemaking, creating natural vegan wines. Spend a day at their cellar door and soak up the surroundings.
Planning on making a night or a weekend of it? Is there such thing as vegan accommodation? We can let you in on a little local secret, if there is, we've got the closest thing to it. Rumour has it, resident vegans (and owners of the Warburton Motel) have all the inside scoop on even more vegan-friendly options.
Not only that, the owners have intentionally veered away from using animal-derived products such as feather doonas and pillows, wool in furniture fabrics and cruelty-free toiletries and cleaning products to create the closest thing you'll find to a vegan motel anywhere.

All that aside, 'The Warby' is fresh from a renovation and also a great place to stay for groups, families, couples or singles, and it's located nice and close to shops as well two minutes' walk from the gorgeous forest surrounds. It's why those looking for a city escape adore it and why adventurers looking to explore and enjoy the outdoors gather here. It's local to hiking, mountain biking, river rafting, fossickers and general explorers. Very importantly - they've just completed a new fire-pit area and re-loved the original onsite bar area. This is going to be fun!